Need help?
Call us at +1-206-629-6266 Or +1-800-270-2210
CHECKOUT
ORDER CONFIRMATION
INSTANT ACCESS
"YES! I Want Instant Access To
The 'Conversational Hypnosis VIDEO Training Crash Course"
Here's a quick recap of everything I'm getting: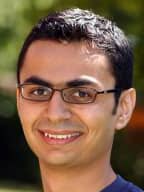 Chiraag Swaly
This is a really brilliant way to Master Conversational Hypnosis Skills. The videos are very nicely set up, they teach a skill and show how this can be used in a scenario.
Being a crash course it over delivers and is an absolutely essential tool to have. BRILLIANT.
Rob Smith
Imagine if you will, sitting in a room reading a good enthralling book just on dusk and you are so engrossed that you don't notice just how dark it has got until someone else comes into that room and turns on the light.
The video crash course was just like that extra light that provided a couple of SGOs (Shattering Glimpses of the Obvious) Thank you Igor for this great course.

Jasmin Morelli
What a great tool to have in my already bountiful hypnotherapy arsenal.
It was clear, concise and engaging. As much as I love my audio downloads, Igor's charisma is such a gift that simply translates so uniquely into the video screen.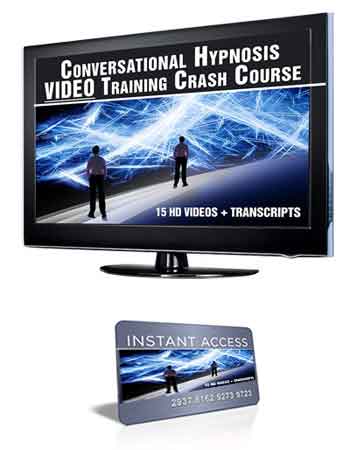 100% No Risk Guarantee!
Remember, You are never at risk! You're fully protected by our 60 day money back guarantee
"Beyond Top Notch"

"As a long time, trained hypnotherapist. I have been thrilled with Igor's products. They are beyond top notch!

"I have had many teachers over the years and find Igor to be a compilation of the best. I wish I had met him years ago. Would have saved me buckets of money and time!

"I am thrilled to have them now and to tell others who are interested in learning hypnosis about him and his trainings."
Hypnotherapist
Salt Lake City, Utah, USA
Your transaction is completely safe and secure via our 256 Bit Secure Server
Full access to 12 content packed instructional videos walking me through each step of the conversational hypnosis crash course
Access to 3 free extra bonus videos of Igor Ledochowski demonstrating the techniques in the crash course on a real hypnotic subject
Complete written transcripts of all the videos in the crash course and the bonus demonstration videos
The MP3 audio recordings of all the crash course video instruction and the bonus videos as well
Full access to everything above in my online Member's Area plus I can download everything to my computer, tablet, smartphone or media player too
I realize that I have a full 60 Day Money-Back Guarantee to try out this crash course. If I am not happy for any reason I can request a full refund
Here's my billing information – give me instant access please!
Billing Information
Your billing name & address must be entered exactly as it appears on your credit card statement. Please check your statement for accuracy to avoid delays in processing your order.
Hypnosis Training Academy
93 S. Jackson Street #66754 Seattle, WA 98104-2818, USA
Telephone (USA) Monday-Friday (8am – 4pm PST) +1-206-629-6266 Or +1-800-270-2210
Fax Number & Answer phone (USA) 1-612-233-3600