Secure Order Center

I'm Excited To Get Started With Instant Access To All 11 Modules + Bonuses Of The Power Of Conversational Hypnosis Videos!
Here's a quick recap of everything I'm getting:

Instant Access to the complete package of exclusive training to turn me into a conversational hypnosis expert. I can't wait!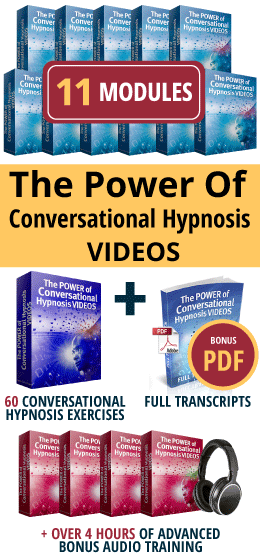 Your transaction is completely safe and secure via our 256 Bit Secure Server


60 Conversational Hypnosis Exercises. I understand by doing these exercises I will quickly ingrain your covert hypnotic secrets and techniques right into my unconscious mind for immediate recall as I need them.

Full Transcripts of each video will be included. This way I can refer to the written material whenever I want.

Featuring The Ledochowski Rapid-Training System. I understand you apply a specific implicit learning process to teach conversational hypnosis. Your process will allow me to quickly and easily make this skill second nature.


Plus... I get over 4 hours of EXTRA Advanced Bonus Training. And my investment today is $747 just 4 simple monthly installments of only $97 (50% OFF Discount) . And, I'm covered by your 60-Day Money Back Guarantee on top of all that!

Here's my billing information, give me
instant access please!
Here's my billing information,
give me INSTANT ACCESS please!
Billing Information
Your billing name & address must be entered
exactly as it appears on your credit card statement.
Please check your statement for accuracy to
avoid delays in processing your order.