"This dramatically proves the power of hypnosis and at the
same time genuinely helps other people."

How To Master The
"Holy Grail" Of Hypnosis Skills
& Become The 'Quiet Hero'
Of Your Community...
If you want to genuinely use hypnosis as a force for good in the world... then I want to share with you a CRITICAL advanced-level skill few hypnotists will ever have...


Master Hypnotist & Trainer
Igor Ledochowski
From: Igor Ledochowski
LLB, MHT, MTT, MNLP, C.H. (NGH)

Dear Friend,
I am about to share with you a single piece of advice that (if you take to heart) may help you...
Become The Best Hypnotist
You Can Possibly Be!

But first, the fact is hypnotists who mature beyond the "fun and games" stage of learning hypnosis find out that millions of people suffer from issues that can be helped by hypnosis.
One group in particular (made up of millions and millions of people) needs your expertise more so than any other.
The problem is few (very few) hypnotists are properly trained to help these people who battle a specific health issue. Which can be alleviated -- even eliminated -- by a hypnotist who knows what they're doing. In as little as a few minutes.
I'll get to all the details shortly.
For now, consider these facts for yourself...
The Institute of Medicine of the National Academies reports that at least 116 million Americans (roughly 1/3 of the population) suffer from this condition.
A recent market research report by Global Industry Analysts, Inc. indicates this health problem affects more than 1.5 Billion people world wide.
This market (in the United States alone) is bigger than diabetes, heart disease and cancer... combined!
An amount equal to about $2,000.00 for every person living in the U.S. is spent on health care to deal with this significant public health problem. Which comes out to at least $560-$635 billion annually.
As the population in the U.S. ages more Baby Boomers will deal with this health problem at higher rates than ever before in history.
I'm just giving you a general idea of the massive scope of this health issue.
The people dealing with this health problem are predisposed, pre-sold and desperately seeking an immediate solution.
A solution only a hypnotist with THIS skill can give them.
Just to put things in perspective, take a look at a comparison between the size of the typical markets hypnotists work with and this market...
According to the National Sleep Foundation, an estimated 31.3 million people, or 10% of all adults in the U.S. struggle with an insomnia disorder. This market is at least 371% bigger!
According to the National Institute of Mental Health, an estimated 39.1 million people, or 12.5% of all adults in the U.S. struggle with specific phobias. This market is at least 297% bigger!
According to the Centers for Disease Control and Prevention, an estimated 45.3 million people, or 19.3% of all adults in the U.S. smoke cigarettes. This market is at least 256% bigger!
According to the Centers for Disease Control and Prevention, an estimated 106.4 million people, or 34.2% of all adults in the U.S. are overweight. This market is at least 109% bigger!
The rate of incidence for the specific problem this market faces is on the rise. Especially for the aging U.S. population. Which means...
A Growing Number Of People Will Experience The Diseases With Which
This Condition Is Associated
Then there's the rise in obesity. The epidemic rise in weight gain is expected to affect people across demographic boundaries.
Which means, both young and old will battle a deterioration in their health. Which further aggravates this condition.
Modern medicine is helping a larger portion of the population survive serious illness and injury longer. The cost is a direct rise in the incidence, severity and longevity of this condition across the board.
Surgical procedures contribute greatly to this condition. It is a documented fact that this is a persistent problem not well controlled after ambulatory surgery.
Finally, a growing understanding of this problem by the general population is causing many people who have lived in agony to seek help.
Millions are re-entering the health care system specifically for treatment with this issue.
A swell in the number of people looking for alternative therapies is on the rise. Because this problem makes people very open to the idea of getting fast relief.
And turning to hypnosis is an obvious choice when you're in constant pain.
That's why…
Hypnotic Pain Control And
Pain Management Are The
"Holy Grail" Of Hypnosis Skills!
Click Here To Get Started Today!
And in the rest of this letter I'm going to lay out how to learn this all-important skill and help the millions of people suffering from pain.
But first let's look at the startling facts that prove beyond all shadow of a doubt that learning hypnotic pain-control skills is not only the right thing to do, but is DESPERATELY NEEDED!
For example, based on statistics from the Centers for Disease Control and Prevention and the National Center for Health Statistics the most commonly reported pain conditions include...
Low back pain which affects 28.1% of the population.
Knee pain which affects 19.5% of the population.
Severe headache or migraine which affects 16.1% of the population.
Neck pain which affects 15.1% of the population.
Shoulder pain which affects 9.0% of the population.
Finger pain which affects 7.6% of the population.
Hip pain which affects 7.1% of the population.
Not to mention the estimated 46 Million Americans tormented by the debilitating effects of arthritis, rheumatoid arthritis, gout, lupus and fibromyalgia.
In a desperate attempt to stop both chronic and acute pain...
Millions Turn To Expensive
And Deadly Painkillers
You see, people in pain will do almost anything for immediate relief.
Including gulping down dangerous pills by the fistful.
No one wants to endure the tortures of pain. Think about it. You wake up one morning with an agonizing tooth ache.
The pain is all you can think about.
It literally takes your life over. And since neither you nor your doctor have a solution to end the pain what you do is take a painkiller.
But the dangers of such risky pain relief are all too real...
Overdose deaths involving opioid pain relievers (OPR) now exceed deaths involving heroin and cocaine combined.
Prescription painkiller overdoses killed nearly 15,000 people in the U.S. in 2008. More than 3 times the 4,000 people killed by these drugs in 1999.
In 2010, about 12 million Americans (age 12 or older) reported non-medical use of prescription painkillers in the past year.
One in 20 people in the United States, ages 12 and older, used prescription painkillers non-medically (without a prescription or just for the "high" they cause) in 2010.
Nearly half a million emergency department visits in 2009 were due to people misusing or abusing prescription painkillers.
Sales of OPR quadrupled between 1999 and 2010. Enough OPR were prescribed to medicate every American adult with a standard pain treatment dose of 5 mg of hydrocodone (Vicodin and others) taken every 4 hours for a month.
Non-medical use of prescription painkillers costs health insurers up to $72.5 billion annually in direct health care costs.
The bottom line is this: People will not tolerate pain for long. They want rapid relief...
Of course, there is a legitimate place for prescription pain relievers.
However, given a choice, people would just as cheerfully rely on something safer. As long as it works to make the pain dissolve quickly and long term.
That's where you come in because...
A Hypnotist Properly Trained In
Pain Control Can Be The Answer
These People Are Praying For
The key words are "properly trained."
Click Here To Get Started Today!
Because without the right skills, understanding and process you can do more harm than good. On the other hand, when you know how to conduct pain control sessions the correct way your clients will love you.
You can quickly, safely and even permanently end their agony. Or, at the very least, give them the tools to lower the intensity of pain for the rest of their life.
By doing so, you become their hero... their savior... their solution.
At the beginning of this web page I said, "I am about to share with you a single piece of advice that (if you take to heart) may help you become the best hypnotist you can possibly be."
Here it is:
In almost two decades of teaching tens of thousands of hypnotists and hypnotherapists I see one big flaw in how they approach hypnosis.
Too many are caught up in the techniques and don't understand the underlying principles that make the techniques effective. If all you have is a technique or a script (which is what 99% of hypnosis training offers) then you're in trouble.
Hypnosis then becomes a "crapshoot". Maybe things will work out. Maybe not. Because you won't know WHY things are not working and how to fix them.
You need to go beyond techniques and scripts.
When it comes to hypnotic pain control (or any other form of hypnosis), it's all about the principles.
When you know the PRINCIPLES behind every pain control technique ever invented you have nothing to fear. Because you'll know exactly what needs to happen to get a successful result.
Not one in a thousand hypnotists understands this secret.
The moral is obvious: Focus on learning the principles that drive the techniques and you'll master any technique as fast as humanly possible. It's just that simple.
(Oh... and you won't need any scripts.)
Not too long ago, I held a live training where I revealed all the principles, techniques and secrets to successful pain management using hypnosis.
The room was full of hypnotists and hypnotherapists riveted to every minute of the training.
Fortunately, the entire event was recorded live and I turned it into a complete program with added bonuses that I call...
The Hypnotic Pain Control
Home-Study Program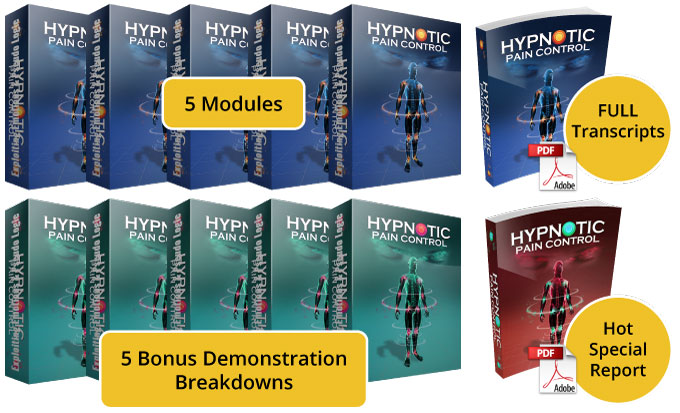 "Within 20 Minutes
The Pain Was
At Zero"

"Of all the numerous programmes that I have had from Igor, the Hypnotic Pain Control is one of, if not the best.
"The teaching is very clear and organised, nothing new there but his repeat of the live demos, with added commentary is just soooo helpful.
"I did my first Pain control session since going through this course, this very afternoon.
"An 86 year old with chronic arthritis in his knees. Within 20 minutes the pain was at zero after starting at level 5. Long lasting affects remain to be seen.
"Thanks again Igor for a marvelous program."

Hugh Forrester
Hypnotherapist
East London, South Africa
"Allows Me To Better Manage My Own Pain And Assist Others To
Do The Same
For Their's"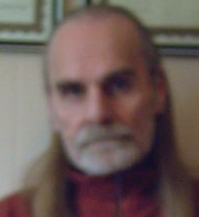 "I now have a completely different view of pain and its actual use in relation to our overall health, both physically and, especially, subconsciously!
"This allows me to better manage my own pain and assist others to do the same for their's.
"Once again, THANKS IGOR!! "

Philip Biggins
Hypnotist/Life Coach
Sooke, BC, Canada
"Now, He Sleeps Properly, Can Play
With His Children
And Enjoy
Life Again..."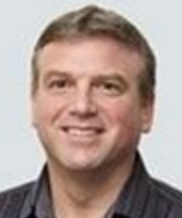 "I had a client that was suffering lower back pain. He saw a few doctors, had cortisone shots, nothing was really working to lower his evel of pain...
"I took time to listen a few times to the Hypnotic Pain Control and took a few notes...
"After 2 sessions with him, he was amazed how the pain level had reduced to a sensation...
"And now, he sleeps properly, can play with his children and enjoy life again..."
Michel Gagné
Hypnotherapist
Montreal Quebec Canada
"All The Tools To
Deal With Pain
Control Clients"

"The Hypnotic Pain Control Course was excellent. Giving me all the tools to deal with pain control clients and to specialize in this area.
"Thank you so much for such thorough information and process"

Helen Hanslow
Hypnotherapist
Ballina NSW Australia
http://www.helen.net.au
"Full Of Ideas, Insights And Techniques
That Anyone
Can Use"

"A wonderful program, highly professional in every sense (psychologically, in its methodology, etc.), and full of ideas, insights and techniques that anyone can use literally every day both in their clinical practice and in their personal life.
It gives you an insight into the phenomena of pain that is surely worth while! :-)"

Anna Fekete, Dr.
Clinical Psychologist
Budapest, Hungary

"Amazed That Hypnotic Pain Control Could Be So Effective"

"The Hypnotic Pain Control is a great tool for eliminating personal pain.
"I have also used it with a coaching client who was complaining of joint pain.
"Life is now much better for that client and he was amazed that Hypnotic Pain Control could be so effective. "

Richard Moore
Business Coach
Norwich Norfolk UK
www.MindshiftStrategies.com
"Absolute Gold"

"I was at the training that made up the live Pain Control program and what is included in this home study program has so much more.
"During the class things are happening so fast it is impossible to keep track of it all.
"With this program not only am I able to relive that day, I am also able to learn the small subtle details that I missed completely while being caught up in the moment.
"I really like how Igor has broken each technique down into its pieces, with explanations, in the bonus five demonstrations.
"This to me is absolute gold. Having chosen to make pain control into the niche I am focused on, these bonuses give me so many more tools at my disposal.
"In addition, instead of Igor just trying to give out every possible approach he focuses on the main elements that every approach uses.
"Once these are internalized they give me the freedom to create my own approach on the fly to address the specific needs of the individual client.
"This is truly great stuff!"

Chris Riddle
Hypnotherapist
Milwaukee Oregon

"The Next Thing That Happened, He Wasn't Feeling The
Pain Anymore"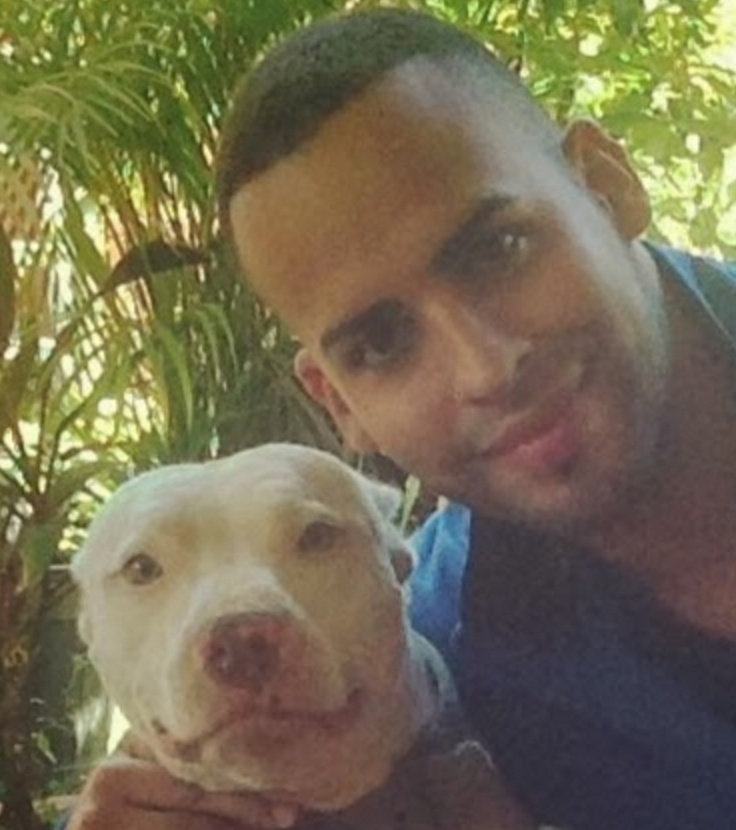 "I had a blast while watching the Hypnotic Pain control program. I must admit that it wasn't what I was expecting, it was even better.
"The techniques are just awesome and once you understand the concepts you can start doing them. I just got my certification as a Hypnotherapist and I was only trained in progressive relaxation. I thought I needed to put clients in immediate trance in order to take their pains away but Igor teaches you a step by step procedure that is completely ethical and convenient for treating your patients.
"They are waking trances and it does work! I was amazed by watching each demonstration as he was able to help clients ease and vanish their pains.
"I was so motivated that I didn't waste any time and helped my dad with a headache that was driving him nuts. I started to produce a waking trance by just asking stuff about the pain and explaining what was really the pain's job.
"Then after he was in the right mind set I told him to close his eyes and guided him through a short hypnotic trip. The next thing that happened he wasn't feeling the pain anymore.
"I was the skeptical one so I had to ask him a few times "Are you sure it is gone?" which he answered back "yes it's no longer there". LOL. It is a valuable revelation and I recommend it. "

Eddie González
Animal Behaviorist Dog Trainer
Aguadilla, Puerto Rico
"I Have Had Great Results Using Many Of The Suggestions In
This Program"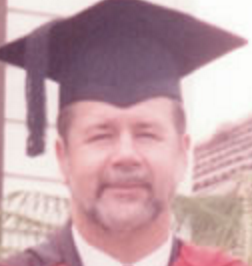 "I have trained with Igor and as usual his clear and professional presentation is evident in this program, Hypnotic Pain Control.
"I have had great results using many of the suggestions in this program. "

Ian Lochlin
Hypnotist
Bundall QLD Australia
"Perfect Insight"

"The Hypnotic Pain Control program is a comprehensive and detailed guide for Hypnotherapists.
"The individual modules build your understanding one step at a time, from the makeup inside the clients mind to swift resolution.
"Four real life clients are treated and meticulously reviewed and commented on, to give the therapist perfect insight.
"I would recommend this course to the amateur and professional hypnotist, even if pain control was not something they had already contemplated, as the information in this course will add to your rounded development. "

Steve Ashman
Weight Loss Hypnotherapist
Market Harborough Leicestershire UK
www.ashmanhypnosis.co.uk
"Made It Even Easier For Me To Get Referrals From Doctors!"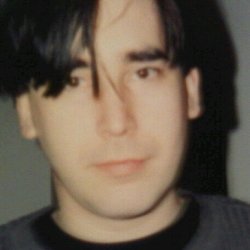 "I really enjoyed the Hypnotic Pain Control program and am glad to add this skill to my practice.
"It's made it even easier for me to get referrals from doctors!"

Tim Seitz
Hypnotist
Brooklyn NY USA
http://www.greenspany.com/services-hypnosis.php
"You Get Every Little, But Important, Detail"

"I have studied with some renowned hypnotherapists and was very pleased.
"But none of them has consistently drilled as deep as Igor has, to make sure you get every little, but important, detail."

Matthias Schoenfeld
Heilpraktiker (natural healer)
Ostfildern Baden-Württemberg Germany
"I Am New To
Hypnosis But Find The
Techniques To
Be Valuable"

"Like always, I enjoy the teaching methods of Igor. This program was no exception.
"I am new to hypnosis but find the techniques to be valuable and I look forward to practicing them and trying them out in the near future."

Eric Degner
Air Force Pararescue
Moffett Field, California

"Alleviate Pain
More Flexibly"

"Hypnotic Pain Control improved my understanding of how to alleviate pain more flexibly.
"It gave me more insight into the mechanisms underlying the commonly used suggestions for pain control.
"So it became easier to calmly tailor the approach to the individual circumstances and reactions instead of following a script."

Siegfried Stoll
Physician
Mannheim, BW, Germany
"I Have Not Had Any Need For Medication
And I Have Had
No Pain"

"I am known as Ralph, one of the live demonstrations in the Training and I can say two things...
"First the home-study training successfully recreates the experience of being there at Igor's course...
"Second, that Igor's method works. In the past year since participating in the course I have not had any need for medication and I have had no pain that I didn't cause myself.
"Igor's methods are well presented and straightforward to implement with your own clients.
"It's amazing how easy it is to help others using Igor's methods. "

Roland Berg
Hypnotist
San Antonio Texas United States
www.be-happier-today.com
"Igor Is A Great Teacher Offering The Best
In Hypnotherapy"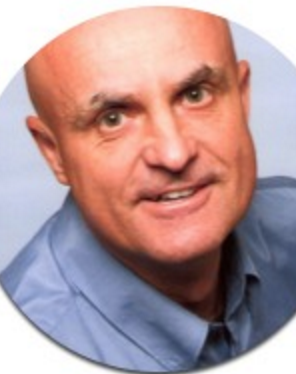 "Fantastic videos covering the multi-facets ways to address pain issues. Igor is a great teacher offering the best in hypnotherapy. "

Yves Mayer
Hypnotherapist
Brigham, Quebec, Canada
www.etre-mieux-etre.com
"Clear & Concise"

"Igor's program presents the concept of Pain Control in a clear and concise manner. He demonstrates the value in working with a client to help them understand the messages that the body is sending by using pain to get the client's attention.
"Igor's style of presentation makes easy work of following his concepts and working to enhance the hypnosis practitioner's skills."

John Noble
Hypnotherapist
Point Vernon Qld Australia
www.herveybayhypnotherapy.com
"Issues With Pain
Seem So Simple
And Easy"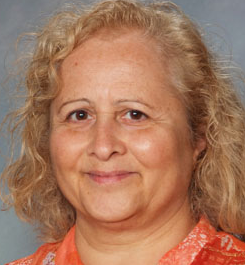 "Igor, I'm so glad you made the Pain Control program available. I've been through it twice and understand more each time.
"It once again, shows your knack for taking a straight forward approach and to explain complex issues like pain and pain control.
"You make helping clients to address their issues with pain seem so simple and easy. Thank you. "

Pamela Bromley
Counselllor
Vancouver, BC Canada
www.rainforestcounselling.ca
"The Extra Videos Breaking Down The Real Life therapy Is The Biggest Bonus Of All"

"The program Igor's put together here has TONS of tools. More then enough to show you how to help the people that truly need it.
"I attended the seminar thats being shown but am still leaning sooo much more.
"The extra videos breaking down the real lfe therapy is the biggest bonus of all. Thanks Igor! "

Ron Soderstrom
Therapist
Lihue, Hi. USA

This training is unique and exciting in a number of ways...
Click Here To Get Started Today!
First off, it was video recorded while I was teaching it live. In a way, the videos are better than actually being there in person. You can watch them over and over again at your own pace.
Second, I combined instruction with live demonstrations. The best way to learn anything is to watch an expert perform and then model their success.
Finally, attendees showered me with their most important questions. I answered them and further explained so they (and now YOU) fully understood how to apply the principles of fast and effective hypnotic pain control.
If you are at all interested in using hypnosis to help people manage pain... then... let me tell you why you absolutely must get this training.
The best way to do that is by taking you through each exciting module... and... reveal the secrets you'll discover that can transform both your skill as a hypnotist and the reputation of any hypnosis practice:
Module One: Hypnotic Realities And Hypnotic Pain Control Demonstration
The first module lays down the groundwork for properly conducting hypnotic pain control with clients.
Not only do I explain what to do but also start a demonstration to show you how to do it.
You'll discover the following secrets:
WARNING! Don't even think about holding a pain control session with someone until you get this piece of paper from them first!
How every single pain control method works! (This is why getting too caught up in the techniques will stifle your progress and ability to help clients.)
A psychological truth about "reality" that allows you to help someone diminish and eradicate their sensations of pain! (Sometimes this happens almost instantly.)
How to start a session with a client... and... why you can't rely on a cookie-cutter approach to pain alleviation!
How to guide people to move their body in ways that allow injuries -- even ones lasting for years -- to begin healing
The negative consequences of incorrect pain control methods!
How people unintentionally aggravate their condition and make it worse!
How to responsibly aid people without risking their long-term safety!
Why intention is more important than behavior when it comes to managing pain!
How reliving the past and anticipating the future with fear creates pain sensations! (Which is one way people inadvertently increase their stress levels and lower pain tolerance.)
The "best" time to have an accident and not get hurt! (Also the reason why boxers who get punched hard often don't feel a thing. And no, this has nothing to do with an adrenaline rush!)
How the hypnotherapist's attitude -- as well as the client's -- determines pain tolerance and either helps or hinders the healing process for the client!
What pain really is! (You'll probably never guess... but... the truth is shocking!)
The most important part of a pain control session! (Hint: It's got nothing to do with the actual hypnosis!)
Two reasons people have different thresholds to pain!
The secret to why people don't scorch their feet during Tony Robbins' (the famous motivational speaker) Fire walk!
How the wrong kind of "attention" intensifies pain... while... the right kind of attention offers immediate relief!
Click Here To Get Started Today!
Module Two: The 7-Step Hypnotic Pain Control
Method -- Part I
Now we're getting down to the basics of holding a pain control session with a new client.
You'll learn the right way to start the interaction.
And how to get people to open up and let you guide them to becoming pain-free.
You'll discover:
A specific protocol to prepare someone for a successful hypnotic pain control session! (NOTE: Focus on the protocol rather then the methods.)
The one word you can NOT say to a client... if... you don't want to break the law and possibly end up behind bars! (I'm not kidding. Do not, under any circumstances, even think about uttering this word.)
The biggest stumbling block people have to getting rid of pain! (Easy to show them how to overcome it once you know how!)
Step #1 in the hypnotic pain control process you should never... ever... skip!
Why you must contact the client's doctor before you can work with them! (And what to do if the doctor is vague about the client's condition.)
What you need from a client before you contact their doctor! (Without this the doctor can't talk to you about the patient.)
How to present yourself as a true professional and prepare the client for a positive outcome! (They'll listen to your every word without question if you do this!)
Two reasons you should never try and diagnose a client's problem!
How to handle a client who refuses to see a doctor for a diagnoses!
Legal implications you must be aware of before taking on pain control clients!
Step #2: How to establish a deep rapport with a client so they become responsive to your hypnotic suggestions!
What to do if the rapport phase fails! (You'll get the client right back on track. Attentive. And willing to follow your lead every step of the way until the session is over.)
Click Here To Get Started Today!
Module Three: The 7-Step Hypnotic Control
Method -- Part II
Next I'll take you through the remaining steps of the method.
You'll see exactly how to hold a covert hypnotic conversation with clients.
So you can ease their pain and install suggestions that allow clients to automatically reduce or eliminate pain sensations on the spot.
This module covers:
How to practically guarantee you never fail at bringing pain relief to clients... even when... they start out being uncooperative!
Where the bulk of the healing happens during the process!
How to put clients into the right frame of mind so pain relief happens spontaneously!
A 15-word question that allows people to notice how the intensity of the pain they feel is diminishing! (Immediately reduces their stress levels and therefore their reaction to pain.)
A simple attitude adjustment your clients must make... if... you ever hope to have them feel better!
The difference between acute and chronic pain... and... how the emotion of fear perpetuates pain and keeps it coming back!
The best time to work with a client who wants their pain to end!
Why people have a hard time controlling pain sensations on their own! (It's a normal reaction we all have that ends up maintaining the pain when it could just as easily be gone!)
The only time I have failed with pain control clients... and... what my blunders can teach you about being successful!
A "sign" that lets you know the client is about to have a big breakthrough!
How to change a person's mind set about pain so they stop creating more of it!
Click Here To Get Started Today!
Module Four: The Four
Principles Of Pain Control,
More Demonstrations And
3 Different Techniques
You Can Use
The driving force of the 7-step hypnotic pain control method are four foundational principles.
Once you learn these, creating the right environment to ease a client's pain becomes extremely easy.
Without them you don't stand a chance.
Here's what we'll cover together in this module:
How to get the unconscious mind to release pain (even long-standing pain) within a few short minutes!
How to program the unconscious mind to send less painful signals in the future! (Clients will love you for this! I guarantee it!)
Pain-healing secrets most doctors don't know about!
How doctors sometimes accidentally increase the intensity and severity of pain in their patients!
How to overcome a client's concerns that the hypnosis protocol worked and their pain will return the same or worse than before!
How to separate a person from the pain they think they feel!
Why your body often heals itself of pain better on its own than by using some sort of external influence!
Why some people are better off not eliminating all the pain in their body!
How one seminar attendee followed along as I demonstrated on participants and erased almost all the pain in his shoulder!
How making the mind and body have different experiences at the same time can reduce sensations of pain to almost nothing!
How a classic meditation technique -- said to have helped the Buddha achieve enlightenment -- completely shifts a person's relationship to pain!
Click Here To Get Started Today!
Module Five: Covert Communication, 13 More Pain Control Techniques You Can Use And Final Demo
The final module presents additional techniques and ties everything you've learned together.
Now you'll have the skills to go out and be an even greater force for good in the world!
Someone who can really help the millions of people suffering (often needlessly) from the ravages of pain.
You'll discover:
The key to disassociating a person's mind from the pain in their body!
How to get someone to diminish their pain by talking about it! (Totally contrarian technique but it works just the same!)
How to fraction pain to the point where it becomes insignificant!
A secret way to re-focus attention so the pain simply disappears without any struggle!
How to free the unconscious mind to act on pain-eliminating suggestions!
Why you must never... ever... rush a client through the process of emotionally discharging and releasing their pain!
How to use symbolic language and imagery to dissipate pain-inducing
Why a person's idea of pain ultimately determines how it affects their life!
How a hypnotherapists concepts of pain determine how successful they are in helping clients become pain-free! (Huge point to understand and take to heart!)
Why people hold on to their pain even when it's unnecessary!
And a whole lot more!
Click Here To Get Started Today!
I hope you're excited by now, because I am!
The program presents everything you need to know to successfully conduct pain control hypnosis with clients.
Soon you'll be armed with practical principles and techniques very few hypnotherapists know.
And in addition to the main training, I'm also going to give you these...
5 Step-By-Step Demonstration
Breakdowns & Transcripts
The best way to learn (I mean really learn) hypnotic principles is to watch an expert breakdown a demonstration on people in a live setting.
These demo breakdowns are the closest thing to actually being in person as I help four participants with their pain problems.
You'll see me walk each participant through the 7-step hypnotic pain control method.
You'll see me apply the foundational principles for hypnosis success with pain clients.
And you'll see the amazing results.
Each demonstration comes in two parts. The first part is without commentary, these are the demos repeated from the main training. You just watch as I go through the whole thing. So you see how it's done.
In the second main part I add commentary and break down the process reel by reel. I explain what I am doing, how I am doing it... and... why.
These bonuses include:
Demo Breakdown #1 where I help a participant alleviate the agony of a 6 month old groin injury.
Demo Breakdown #2 where I help a participant diminish unidentifiable "electric" shooting pains in the legs and back.
Demo Breakdown #3 where I help a participant with the effects of chronic thoracic arthritis of the spine.
Demo Breakdown #4 where I help a participant deal with decades of pain from damaged nerves in the head.
Demo Breakdown #5 shows you how I took the participant in the fourth video and ran through what I call "The Dream Therapy Machine." You'll see how to help a client release their emotional anguish and the pain it creates. It's amazing!
Click Here To Get Started Today!
These videos give you solid examples of most of the situations you'll encounter with clients. Both in the sense of dealing with the most common types of pain (i.e. acute and chronic.)
After going through the program... and... watching these demo breakdowns you'll be properly trained to...
Successfully Conduct Hypnotic Pain
Control Sessions
In fact, I'm willing to bet not 1 in 1000 hypnotherapists knows how to help people control and manage this massive health problem the right way.
But you will... if... and only if... you get this program...
Here's how to get it:
The investment in this program is a drop in the bucket if you understand the following core truths about the pain control market.
Core Truth #1: The market for pain control and pain management is huge, growing and wants the benefits of fast and safe reduction and elimination of pain that trained hypnotherapists offer.
Core Truth #2: Getting a flood of clients who want immediate relief from their pain is one of the simplest hypnotherapy offers one can make. Everyone understands it. Plus, once you help these people out they will tell everybody... and I mean every body within earshot... about how you miraculously made their pain vanish.
Core Truth #3: This training teaches you everything you need to know about using your hypnosis skills to tap into this multi-hundred-billion-dollar market as a pain control hypnotherapist..
In other words, once you learn the principles and techniques in my program, there should be nothing to stop you building a wildly successful hypnosis practice that you can take pride in for the rest of your life.
Just from this one single market.
I just wanted to put things in perspective for you.
Let's get down to brass tacks...
The investment in my course should be $497 at the minimum. And that would be more than fair.
However I want to get this program into as many hands as I can, so together we can make as big difference to many more people.
So I've slashed the investment....you can get my complete Hypnotic Pain Control program for just 3 simple monthly installments of only $99.
In fact after your first client or two your investment will already be paid off . Not to mention the extra demonstration breakdowns are worth at least $500 on their own.
Not only can you make back your investment in the program in no time... but... you can earn a solid ethical and sustainable income making a real difference to your community for as long as you're practicing hypnosis.
While that may sound good, I'll do you one better.
I'll stick my neck out and also give you an unconditional guarantee...
100% MONEY BACK GUARANTEE
No way I could offer this kind of guarantee... IF... I wasn't certain this program delivers on every single promise I made on this web page.
It does!
It delivers big time!
However, I know you might feel a bit uncertain. So get the program. Go through it from A-to-Z. Shouldn't take you more than a week or so. Then put the secrets I teach to the test. Take a full 60 days to see how it works for you.
If you're not happy with the program for any reason then send it back. I'll cheerfully refund every penny you paid.
No questions asked.
The Time To Get Started Is Now!
There are millions of people out there who need your help and who will happily pay you well for a life-changing service that they truly want and need.
Even if you don't have a formal hypnosis practice yet, these little-known skills I want to show you are an investment in yourself AND the people you come into contact with for the rest of your life.
Start making a difference today...
Just click the "Add-To-Cart" button below to get started right away...
Start Making A Difference Today!

YES
Igor, I am excited about the opportunity to help people in this massive market to control and manage their pain using the skills you'll teach me!

I understand that:
The main training is broken down into 5 modules where you presented the entire hypnotic pain control method.
Also the FULL transcripts of the modules are included so I can refer to these whenever I need to.
Plus I'll get 5 Bonus Demonstration Breakdowns. So I can see exactly how your hypnotic pain control method works. You'll walk me step by step through each demonstration with your commentary on what you are doing, how you are doing it and why!
And I'll also receive the hot special report titled, "How To Attract A Flood Of Pain Control Clients Demanding To Pay You To Work With Them Immediately!"
My investment is $497 just 3 easy monthly installments of only $99 and... is fully protected by your generous 100% Money-Back 60-Day Satisfaction Guarantee.
$497 Today Just $99 x 3



All Transactions Are 100% Secure Using 256 Bit Secured Servers
Sincerely,

Igor Ledochowski
LLB, MHT, MTT, MNLP, C.H. (NGH)
Certified Master Hypnosis Trainer
Author Of The Best Selling, "The Deep Trance Training Manual"
Author Of Over 70 Different Hypnosis Training Products & Training Seminars
Internationally Acclaimed Master Hypnosis Trainer
Certified Master Hypnotist & Trainer
Accredited & Certified NLP Master Practitioner & Trainer
Certified Success Life Coach & Trainer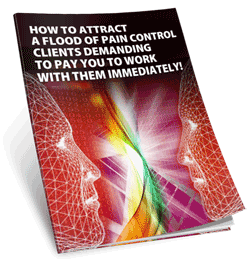 P.S. Extra Fast-Action Bonus: I like to reward people who take action and are excited about being a force for good in the world, so if you jump on board today you will also get a special report I wrote recently entitled:
"How To Attract A Flood Of Pain Control Clients Demanding
To Pay You To Work With Them Immediately!"
The truth is many hypnotists I've come across do not have a solid system for growing their practice.
"Very Easy To
Follow And
Practical Process"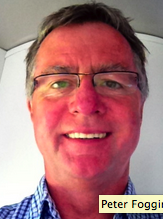 "A very easy to follow and practical process. This will add value to my hypnotherapy practice"

Peter Foggin
Hypnotist
Poole Dorset UK
So I decided to take all the guesswork out of how to attract pain control clients.
Consistently. Predictably.
In large numbers.
And any time you want.
This special report is short.
But it explains (and gives examples) of a very simple client attraction process that gets people suffering from pain to pick up the phone and call you.
I'm telling you, this process will have your phone ringing off the hook - if that's what you want!
And if you're one of the first movers who get on board -- this report is yours free.
You can keep it no matter what you decide.
So make the smart decision and get started right now...
$497 Today Just $99 x 3

"Igor's Courses Set
The Standard "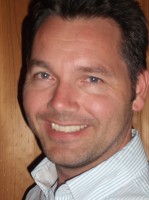 "Igor's courses set the standard for learning hynosis and hypnotherapy. "

Craig Cannan
Hypnotherapist
Advancetown QLD Australia
www.healingandteachinghaven.com.au
"This Motivates Me"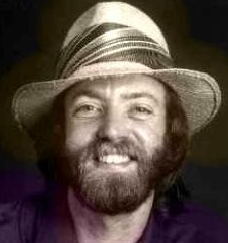 "In the middle of my study of the Conversational Hypnosis Professional Hypnotherapy Course, Igor came out with the Hypnotic Pain Control course.
"I am a professional musician, and most interested in helping my fellow artists and musicians.
"I found that (as a baby boomer) most of my peer group has the biggest problems in dealing with various aches and pains involved in performance.
"This motivates me to be able to address their most important issues! "

Dave Workman
Blues Musician
El Sobrante California USA
http://bluzgruv.tripod.com/
"Excellent"
"The pain control information was, like everything Igor presents, excellent."

Jim Balcom
Corporate Pilot
Elk Grove CA USA

"This Truly Demystifys The Topic"
"I am impressed by the comprehensive coverage and detailed breakdown of pain control mechanisms.
"This truly demystifys the topic in a very easy to understand and acquire way. "

Stephane Mutz
Engineer
Cuverville Calvados FRANCE

"Well Presented
And Easy
To Understand"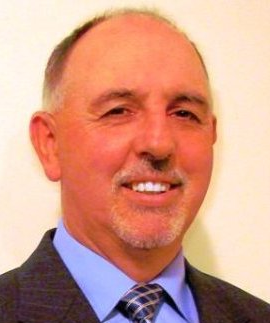 "Although I have yet to use the Hypnotic Pain Control as taught by Igor as I have been away traveling through out the USA for the last 6 weeks I can say that I have studied the course and I am impressed and hopefully in the next few days will get to put it to good use.
"Like all of Igor's courses, it is well presented and easy to understand. thanks Igor"

Rob Smith
Hypnotherapist
Invercargill Southland New Zealnd
"Best Pain Course You Will Find"
"This is the best pain course you will find. Igor breaks down each little detail of his approach to this system. And as always a money back satisfaction guarantee."

David Biellier
Manufacturing
Fair Grove, Missouri, USA

"Understanding That You Do Not Need To Feel Pain Any More..Isn't That Something Worthwhile?"

"The Program is insightful, there is no way to get lost and I could warmly recommend this program to anyone who is willing to be a force for good in this world.
"Not only does this benefit others but it benefits you as well.
"Understanding that you do not need to feel pain any more..isn't that something worthwhile?"

Piotr Kisiel
Hypnotist
Derby Derbyshire UK

"The Best I Have Seen"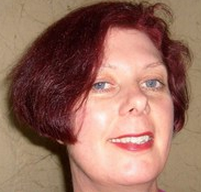 " I have found this pain control system is the best I have seen. "

Yvie Felix
Hypnotist
Daylesford vic australia

"Amazing To Be Able To Eliminate Or Lessen The Pain With Only One Or Two Sessions"
"These are great pain control techniques and a step by step process.
"It is amazing to be able to eliminate or lessen the pain with only one or two sessions. "

Kim Joong
Business Consultant
Seoul Korea

"Top Class
Inspiration And A
Great Tool"

"Top class inspiration and a great tool for easy implemention in my daily work. Thanks. "

Ole Stenholt
Hypnotist and Mental Trainer
Aarhus, Denmark

"My Confidence In The Course Was Justified A Thousand Fold When I Put It To The Test, Personally Testing The Material On Myself"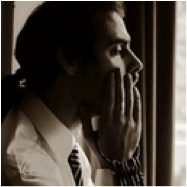 "Dear Igor and Co, I've always been highly impressed by your innovative and powerful courses, so much so that I would credit the content in them with bringing life-changing information and experiences to me and others I've helped using hypnosis.
"So when I found that you were releasing a ground-breaking course on Hypnotic Pain Control, I naturally ordered immediately.
"My confidence in the course was justified a thousand fold when I put it to the test, personally testing the material on myself.
"As a little background, I have a severe disability which confines me to a wheelchair in a lifelong condition that produces massively painful and exhausting muscle spasms and nerve pain.
"I mention this because for me, pain control is something akin to the Holy Grail. I've used various forms of self-hypnosis over the years, and thank to Igor's other courses, feel more exhilarated than ever - they've helped me to refine the natural abilities of my mind to an absolutely fantastic degree.
Hypnotic Pain Control builds on Igor's already phenomenal work to produce a clear and easily understandable look at how the interaction of mind and body affects our perception of pain and discomfort.
It's no exaggeration to say that this course put me more in touch with my own body than I have been in years. This course will teach you the importance of communication, not just in a hypnotic form, but also with your own flesh and blood. It lays everything out so clearly that you will be literally stunned at how easily you can do this stuff.
Whether you pick this up for yourself, or to help people, what you will get is a wonderful teacher explaining vitally important concepts which can bring about life-changing effects, both mentally and physically. "

Craig Slee
Writer
Lancaster Lancashire UK

"The Demonstrations Are Outstanding"
"The most comprehensive program about pain control that I have seen.
"The demonstrations are outstanding."
David Platt
School Psychologist
Wheeling, Illinois, USA
"Dealing With Pain
From Cancer..."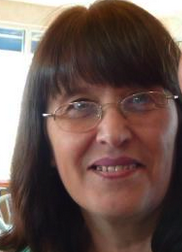 "Having someone I know dealing with pain from cancer, I found techniques that were used in the dvds to be valuable.
"There is alot of information on these dvds and I intend to continue to use watch them and learn more about helping people who are dealing with pain.
"When someone pays the right type of attention to their pain...good things can happen."

Theresa Czubakowski
Health
Eau Claire Wisconsin

"Most Of My Shoulder And Hip Pain That
Was Constant Has
Mostly Evaporated"
"Most of my shoulder and hip pain that was constant has mostly evaporated and I expect to be exercising again within the next 2 weeks after a 10 year break."

Erin Simons
Home Maker
Toronto Ontario Canada

"Great Instruction"
"The Hypnotic Pain Control Videos really brought home the need for caution for yourself and your client when doing pain control.
Most importantly the videos showed HOW to work with pain control in the safest way possible.
Great training in pain control that I haven't seen anywhere else.
Thank you for great instruction."

Glenn Andrus
Hypnotist
Benicia, California, USA

"Already It's Worth
The Investment"

"So far I have only watched 2 of the Modules and already its worth the investment. "
Valerie Ruzzier
Hypnotherapist
Melbourne, Victoria, Australia
"Best Course For Helping Patients
Out Of Their
Pain Box"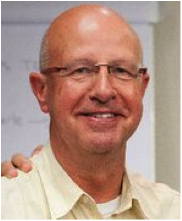 "Igor's Hypnotic Pain Control is the best course for helping patients out of their pain box."

Ron Buikes
Retired
Amsterdam, The Netherlands

"Thanks Igor For A Much Needed Course"

"Igor's course is a wonderful examination of how to set up a pain relief session and the principles for doing the hypnotic work.
"As always his care for clients and attention to detail for students shines through.
"Watching him go back through sessions with commentary shows just how much goes into this elegantly simple approach.
"Thanks Igor for a much needed course."

Liz Macnamara
Hypnotherapist
Woy Woy NSW Australia
$497 Today Just $99 x 3