Secure Order Center

"Please Rush Me The
'How To Do Hypnotic Instant Inductions' DVD
& Give Me Instant Access To The
Online Digital Version Too!"

Here's a quick recap of everything I'm getting: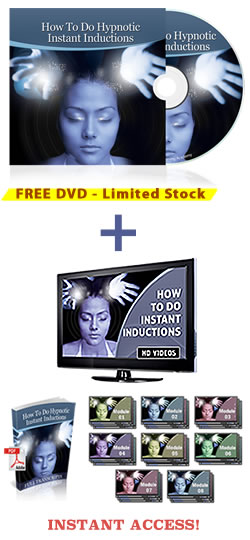 The entire 79 minute "How to do hypnotic instant inductions" training on a DVD


Instant Access to the online digital version of the DVD


Online, downloadable transcripts of the entire training


I have 60 full days with a 100% guarantee
to try out this Free DVD. If I'm not completely happy during these 60 days, I can ask for a refund of the shipping and handling fee.

Here's my billing information, rush me my DVD please!
Billing Information
Your billing name & address must be entered exactly as it appears on your credit card statement. Please check your statement for accuracy to avoid delays in processing your order.