Secure Order Center

"I Want Instant Access To
'The Secrets Of Hypnosis Revealed'

Training Program Today!"
Here's a quick recap of everything I'm getting:

Robert F. Kokron
The detail of the entire course is striking and even the most practiced hypnotist will gain new knowledge and insight.

I highly recommend this new programme and predict it will become essential training for future hypnotists.

Louis Berry
This is probably the BEST audio course that I have ever listened to and it beats many video courses that are available to the aspiring hypnotist.

In short, the budding hypnotist is given ALL the material that is necessary to start down the path of becoming an effective, well-rounded hypnotist. And it's done in a fraction of the time required by other hypnosis certification classes or courses.

Clint Childers
Last night, I looped just one of the included inductions on my mp3 player and played it while I slept. I woke up feeling very powerful, as though I owned every piece of ground I stepped upon. It's amazing!

This course has helped to give me a much deeper understanding of hypnosis and increased my desire to not only become a better hypnotist, but has shown me which path to take to get there.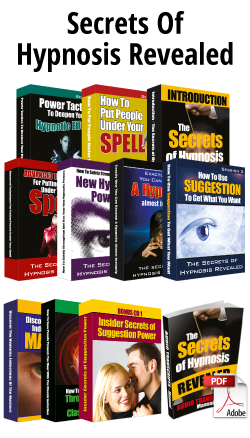 Full access to over 7 hours of content packed training walking me through each step; PLUS


The comprehensive 370 page PDF Manual that includes transcripts of all the training (including the bonuses) together with additional hypnosis resources; PLUS


The 3 Extra Bonus Advanced "Expert Level" training sessions... which takes the program to over 11 hours of cutting-edge training.


Full access to everything above in my online Member's Area plus I can download everything to my computer, tablet, smartphone, or media player too


I realize that I have a full 60 Day Money-Back Guarantee to try out this program. If I am not happy for any reason I can request a full refund

Billing Information
Your billing name & address must be entered
exactly as it appears on your credit card statement.
Please check your statement for accuracy to
avoid delays in processing your order.