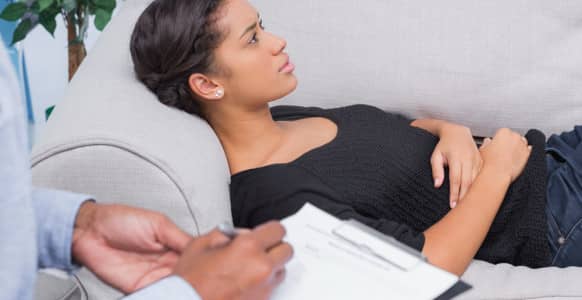 In this article, NLP Master Practitioner and Numerologist, Lee McKing, shares his inspiring story of how he discovered the powerful effects of hypnosis when treating a client suffering from a lack of confidence.
I recently got my certification in Neuro-linguistic Programming (NLP), so naturally thought I was all set to deal with any issues clients had – without having to delve into the world of hypnosis.
But it wasn't until one day when my NLP techniques weren't working on a client – and I decided to throw in some hypnosis – did I realize how helpful it is to know this skill!
The story goes a little like this…
A woman came to me with some career issues, so I proceeded to treat her by going through my usual NLP techniques.
But halfway through the session, I realized that while she was saying she wanted to change, her unconscious was saying the complete opposite! Somehow, she was always giving a politically correct answer to everything I said.
You might be wondering how I knew that she wasn't up for change?
Well, she said that she lacked confidence and wanted to improve this part of herself. So I decided to do an anchor technique, just a simple one, to give her a resource of confidence.
However, after installing and triggering the anchor, her physiology did not reflect improved confidence, in fact, there were very few changes in her physiology and she did not seem confident at all.
So during this technique, it appeared that she didn't really go back to a previous experience where she felt confident, even though she said she did. Or perhaps it was because there was something holding her back. Or maybe there was some sort of secondary gain, but she didn't want to tell me what it was (despite me asking).
Either way, it wasn't working well, so I decided to get some more information, in case I had missed something.
However, she was still giving confusing answers like, "I know I have to change" or "I'm at the deep end and I want out," but it was clear there was still a disconnect between her words and her unconscious mind.
So since the session was going nowhere, and time was running out, I decided to end the session with a bit of hypnosis.
After all, hypnosis doesn't need the client to respond much, especially since I was going to use a script and some embedded suggestions.
I used the lift induction followed by the ego strengthening script, with embedded commands to improve her confidence. It took about 20 minutes in total.
After that, I concluded the session and scheduled the next one.
Now the next session was interesting. She was more open about change and even knew a bit more specifically about what to change.
I didn't realize it at the time, but after reading some hypnosis articles, I realized that…
I had planted a seed of change with the embedded command during the hypnosis and it was starting to have an effect!
After realizing that the first hypnosis I did with her was really effective, I decided to do another 20-minute hypnosis session with her. This time I experimented with the rose induction, and then used the ego strengthening technique again, followed by some more confidence and change embedded suggestions.
When it came to the third session,  I decided to test the anchors again. And this time, they worked beautifully! She was positively beaming at the effect, especially compared to the first session where she left with barely a smile!
All in all, this experience really changed my perspective on hypnosis, and that led me to truly seek out and learn hypnosis on a more profound level.
That initial session of hypnosis not only planted the seeds for change in her life, it also planted the seeds for change in mine. And that's how I realized the importance of hypnosis and how it can benefit all of us!
Do you have a similar inspiring story about hypnosis that you'd like to share with the community? If so, we'd love to hear what it is in the comments section below.
Lee McKing is a NLP Master Practitioner and a Numerologist. A deep thinker, he types more than he speaks, loves chess, math and science, and has developed a deep interest in using hypnosis to help people.