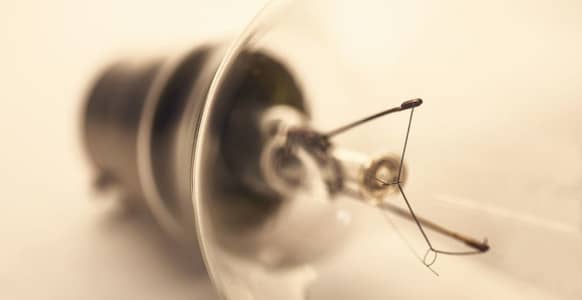 Every person who has gone on to great success and fortune has had their fair share of failure. It's almost like a right of passage before finding success.
Take Thomas Edison, who's famous for inventing the light bulb. But it took him many failed attempts before he finally succeeded.
He quipped:
"I have not failed. I've just  found 10,000 ways that won't work."
Michael Jordan, the man considered by many to be the best basketball player of all time, said this:
"I've missed more than 9000 shots in my career. I've lost almost 300  games. Twenty-six times I've been  trusted to take the game winning  shot and missed. I've failed over and over and over again in my life. And that is why I succeed."
Whether it's inventing life-changing technology (like the light bulb) or becoming great in a sport (like basketball), failure is part of the journey.
Let's look at a modern example…
Have you ever heard of the game Angry Birds?
To this day it is the best-selling app of all time.
But here's what most people don't know…
The game was made by a Finnish company called Rovio.
They had already created 51 different products, and the company was struggling.
They were laying off people to try to salvage the company.
That's when they came up with the idea for Angry Birds.
The game not only saved the company, but turned it into a mobile gaming juggernaut. 
Think about that.
51 forgettable products before they finally hit pay dirt.
That's a lot of failure, wouldn't you say?
Yet they pushed on even when they didn't feel like it.
And it paid off. 
So the next time you're feeling like you're a failure… just remember the examples I've shared here.
Failure is part of your journey. 
But your biggest success could be right around the corner.