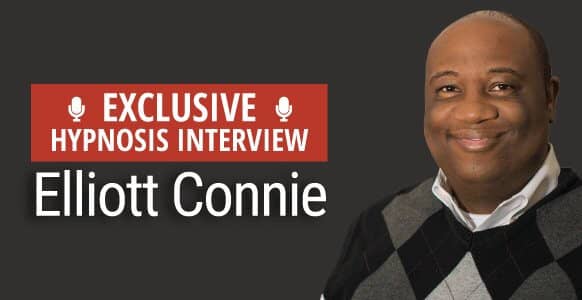 In this interview with a hypnotist, you'll hear from sought-after psychotherapist and international speaker, Elliott Connie. Elliott has worked with thousands of individuals, couples and families using solution-focused therapy to help them move beyond their problems and towards their desired futures.
He is also the founder and Director of The Solution-Focused University, an online learning community that trains professionals on how to master the Solution-Focused Approach.
Elliott also speaks all around the world at conferences and events, and trains practitioners to apply solution-focused questions and techniques.
And to top off these achievements, Elliott has also authored or co-authored – The Art of Solution-Focused Therapy, Solution Building in Couples Therapy and The Solution-Focused Marriage.
Interested to discover more about how solution-therapy can be used to help your clients experience profound and positive transformations?
Then you won't want to miss this insightful interview with Elliot. So go ahead and hit the play button now.
---
Listen to part 2 of the interview now by logging into your Members Area
Not a member?
Get Access To Part 2 Of
This Inspiring
Hypnosis Interview Here
To listen to Part 2,
register below to get your
complimentary Silver Membership today.