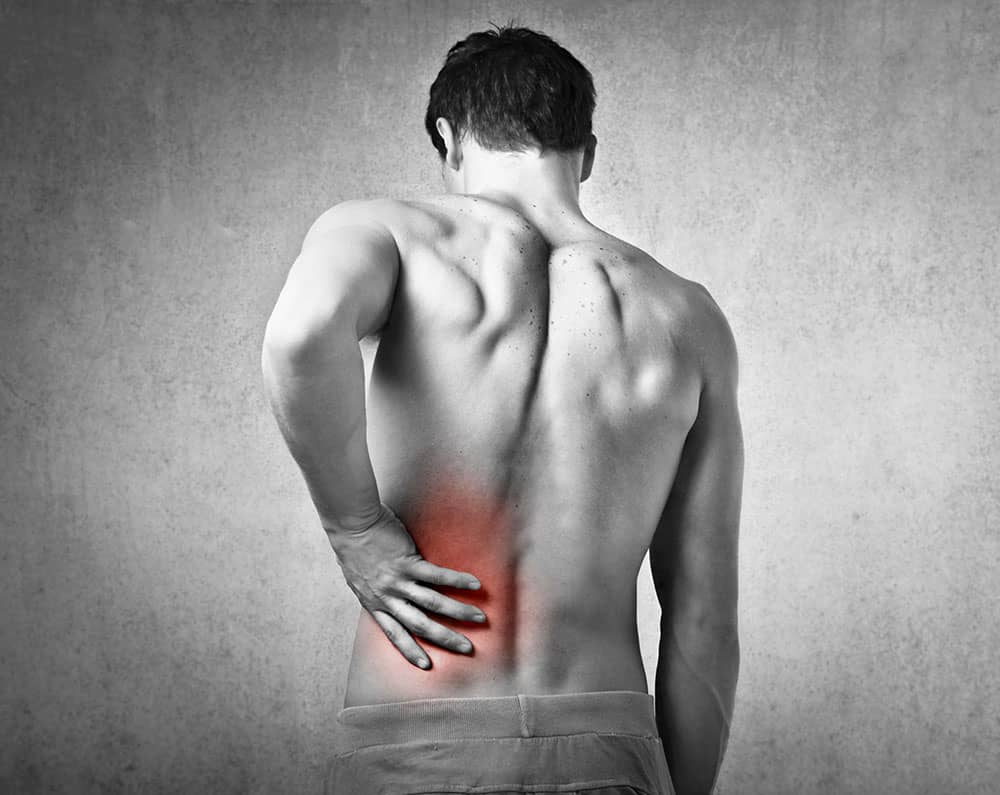 I want to tell you a quick story… 
One day an ordinary guy named Jack was going about his rather ordinary life.
He woke up to the blaring of an alarm clock. Put on a pot of coffee. Jumped in and out of the shower. And got dressed.
He slurped down his coffee and a couple of pieces of "lightly-burned" toast.
Slumped in his car and scurried off to work like all the other "Jacks" running the rat race.
At work, the day was typical. He did his job. Had a few laughs with the guys around the water cooler. Punched out at the end of the day and began his commute back home.
In the dead of rush hour traffic.
 As he was turning onto his street, SLAM! A  reckless driver (some high school kid on his cell phone) blindsides him. 
From this day forward nothing is as it was.
The accident results in no life-threatening injuries.
But he has this nasty nagging pain in his back that flares up from time to time.
Doctors can't find the cause. So they send Jack to physical therapy and write out a prescription for a heavy-duty painkiller.
The therapy helps… a little.
The drugs also help… a lot more.
After a few months, it dawns on Jack that the rest of his life (unless he finds a real solution) will forever be marred by constant pain.
Sometimes unbearable.
Or living in a drug-infused haze whenever he can't take the pain in his back.
Nothing he's tried is relieving his pain for very long. On a daily basis, he is struggling to walk, sit and live a normal life like before the accident.
He makes a decision to find a better solution than drugs or just bearing with the pain.
One day, as his back pain begins getting worse he sees your advertisement in the local paper. Or online. Or wherever.
He thinks about calling you but has his reservations. So before taking a leap of faith (Jack's a bit jaded and doesn't have much faith in anything or anyone) he discusses hypnosis with his doctor.
And his doctor agrees (since nothing else has worked and Jack does not want to endure surgery) hypnosis for pain relief might be a safe alternative worth trying.
Feeling a bit better, Jack finally picks up the phone and calls the number in your ad.
 And once again his life takes a turn. 
Does a complete "180" but in a good way.
Because of the hypnosis sessions he gladly pays you for ending his back pain (or at least alleviating it to the point where he can live with it in comfort).
Here's the thing…
Millions of people like our fictional "Jack" are going through the same problem.
They are suffering from pain (caused by any number of reasons) their doctor or other health professionals can't help them with.
Most people would prefer not to take drugs on a long-term basis.
So all these millions of "Jacks" are desperately looking for a solution to their relentless pain. 
Hypnosis for pain relief is an alternative they are turning to in mass numbers. 
If you know how to help them, your practice will be bursting at the seams with more clients than you'll ever be able to handle.
>>Related article: How To Use Hypnotherapy To Heal Pain And Injuries