Relationships can be an incredible source of support that nurtures your heart and soul, however, they can also be quite challenging.
People don't often think about using a great tool like hypnotherapy for getting over the pain of a breakup, but hypnosis is a wonderful choice for those who are trying to move on.
Relationships are often a reflection of the way people feel about themselves, so if someone's relationships are troublesome, hypnosis is a great tool to use to examine the root cause of the problem and for improving self-esteem.
Relationships give life meaning, and hypnotherapy can help a subject move into a healthier frame of mind after a breakup. Hypnosis can also help someone reset their emotions so they can learn to feel better about themselves and as a result, attract a healthier more loving relationship.
Facing Your Fears Exercise
Facing your fears is an important part of the recovery process after a breakup. Moving forward and starting over can be overwhelming – especially if one is fearful of repeating old relationship patterns.
A bad breakup can turn someone's life upside down, but it doesn't have to. Helping your subject face their fears, and release old emotional baggage can be life changing.
This exercise is a great one for helping your subjects literally "face their fears." By embracing and acknowledging their fears, they can then gather the strength to move beyond hurtful relationship patterns.
Tibetan Monk Facing Your Fears Technique
Tibetan Monks have been using a fear-releasing technique for centuries to help them gain control. In this practice the Monks spend time in a place that is remote and quiet, somewhere they can visualize their fears giving them shape and giving them life…literally giving their fears a certain personality.
Begin by getting your subject to imagine they are standing in an old cave – somewhere quiet and dark. Have them take 2 -3 very deep breaths to center and calm their energy.
It is advisable to focus on one fear per session. Ask your subject what they believe is holding them back when it comes to love and relationships.
Once these steps are taken, guide your subject through the following exercise:
In this cave is your fear.
Think about what your fear literally looks like. Sit for a while with your fear. Give your fear a color and a name. What does your fear feel like? Does it have a shape, a certain feeling, a personality? Is it a bully? If you could touch your fear, what would it feel like, smooth or rough in texture?
Maybe your fear takes the shape of an animal… is it a tiger or a lion or an elephant? Maybe your fear is like a ferocious monster; a monster that can easily be tamed.
Now think about how your fear feeds itself. The conditions that allow it to manifest. You have the ultimate power over your fears. You can easily tame your fears. By contemplating your fears, like the Monks you can also gain control of your fears.
Now think of your fear once again, and think about what it feels like and what it looks like. If your fear is an animal, imagine that animal as a tame gentle animal that needs tenderness and love. You might even imagine an animal that is hurt or an animal that needs comforting. Approach your fear now.
See your fear right in front of you. Have some empathy and understanding for your fear. Touch your fear and feel what it feels like. Put your arms around your fear and literally hug it. Show it that you love it. Show it love and compassion and tenderness. Transform your fear into something beautiful and soft.
Tame your fear however you see fit. If your fear is like an angry monster see yourself literally slicing through it with an imaginary sword. If your fear is a wall, see yourself bulldozing through it with a powerful machine. If your fear is an animal, transform that animal into something small and cuddly, maybe a baby animal.
Sit for as long as you need until you feel comfortable conversing with or overcoming this fear.
See your fear moving away any way you can imagine. Now visualize yourself persevering, reaping the rewards of overcoming this little fear. See yourself as a success triumphing. Everything that is good and right with the world is now coming in.
This simple little exercise is an extremely powerful one. Often times your subjects have not thought about or processed their painful emotions or feelings. This exercise helps them get to the root cause of their fears, so that they can process their fears and emotions and move into a healthier space of love.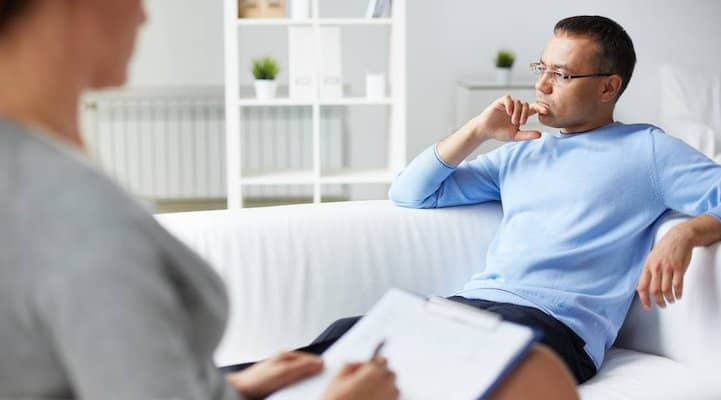 Cultivating a love of self is another important step. Sometimes after a difficult relationship, it is better to spend some time alone so that one can learn to love themselves more.
People sometimes have the misconception that being alone is "lonely" when in fact being alone can be very beneficial, especially if someone has been immersed in a hurtful relationship pattern.
In terms of your subject, suggesting to them that spending a few months alone and working on painful emotional patterns can work miracles when it comes to love and relationships.
Cultivating Self-Love Affirmations
Have your subject start by making a list of all their positive qualities. Doing this helps to reprogram the unconscious so they feel worthy of love by creating affirmations that support self-love.
Affirmations can include things like:
I am kind and compassionate
I care deeply about others
I have a very giving nature
I am worthy to receive love
I am a loving partner
I am honest and authentic
I have experienced many successes in my life
I respect myself and others
I am a amazing friend
I love myself just the way I am
I treat myself with kindness and respect
I recognize my own strengths
I love and forgive myself for any past mistakes
I am proud of who I am
I look in the mirror and love what I see
Helping subjects reconnect with their own positive qualities can go a long way to helping them realize how worthy they are of love. Working with them to release old outdated fears can help them set the stage for a healthy relationship.
Once this important inner work is done, they can then concentrate on becoming the loving, kind and compassionate partner they seek in someone else. All love is a reflection of self-love so working on those inner qualities and developing that self-love is the first step to healing.
Helping Subjects Become Powerfully Magnetic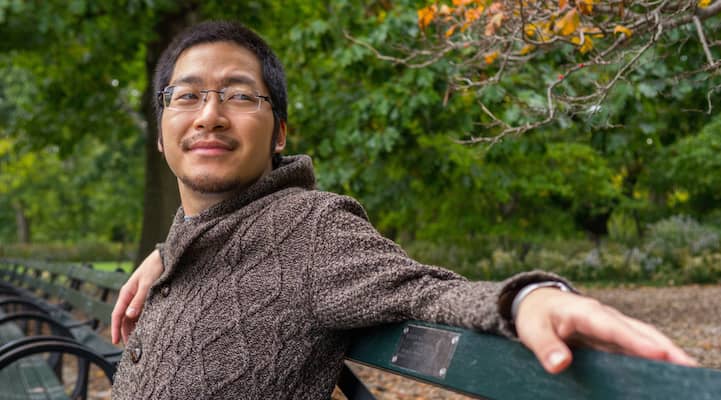 Helping your subjects to be happy with whom they are at the very deepest levels of their soul creates a powerful kind of energy and an energy that is irresistible to others. This is the frame of mind your subjects want to be in when looking for a compatible partner. The moment someone loves and accepts himself or herself for exactly who they are, faults and all, is the same moment when love finds them.
Tips for Subjects
To become powerfully magnetic, you need to step forward in confidence
When you do this, other people can clearly see it and they are attracted to your energy
Think of yourself as a powerful magnet
The key to being magnetic is to be approachable – if you appear unapproachable, then people will stay away from you
To be powerfully magnetic you must be authentic and sincere
You must show appreciation for other people and when you do this, they will reflect that same level of authenticity and concern back to you
Helping your subjects work through this process is the best gift you can ever give them. People often forget how amazing they are and they forget what they really have to offer.
When it comes to love and affection, it's easy to forget that the best place to start is within and hypnosis can help your subjects reconnect with that loving place inside them.
When someone is immersed in a healthy relationship, they often feel immense joy. Love and friendships make life meaningful, in many ways. While money is certainly wonderful to have, love is even better and more rewarding.
Offering a package deal where you combine several sessions can be a great way to help someone heal after a painful relationship. All love comes from within, and working with your subjects at that very deep level of the mind and helping them understand how incredible they truly are can go a long way to helping them move into a healthier relationship.
The Ebb And Flow Of Relationships
The hardest thing for most people to understand is the ebb and flow of a relationship. Relationships change over time. People tend to come and go. Humans live in a state of constant flux. Relationships are usually something people are always working on in some way, shape or form. Whether someone wants to seek out or improve a love or romantic relationship, a work relationship or even a friendship, hypnosis is a great tool to consider.
Hypnosis can help your subjects release painful emotional patterns and it can help them to start thinking differently.
Sometimes relationships can take the wind out of your sails, making it hard to move on. Hypnotherapy can help your subjects acknowledge and release old patterns that no longer serve them.
When it comes to relationships, sometimes all that is needed is some time to reflect and analyze what kinds of patterns have been holding someone back. Once that is done, the new patterns can then be put into place.
Helping your subjects reconnect with that loving, passionate side of themselves is important, and it just might be the most important thing you can do for someone.