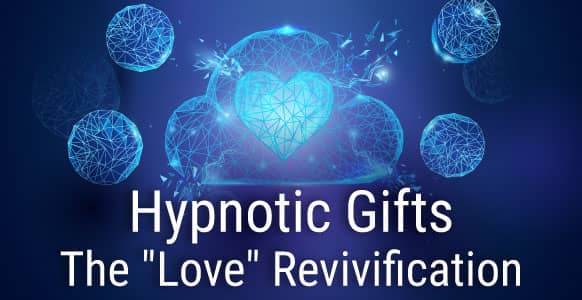 In Part 4 of our series on hypnotic gifts, you'll discover how to give a hypnotic love revivification during street hypnosis…
Yep, this is one interesting training you won't want to miss!
In this video, master hypnotists Igor Ledochowski and Jonny Dupre demonstrate how to inject the "honeymoon period" feeling of love back into a relationship.
This technique – which Igor's dubs as "Cupid's Arrow" – will help your subject's unconscious revivify all the nuances that made them fall in love with their partner when they first met.
Given that all relationships go through their ups and downs (and can use some "magic" from time to time) this is one highly practical technique to add to your toolkit.
In essence, it's gentle couples therapy reduced down to a gift.
But just a word of caution! As this technique is intended to be used as a quick "hypnotic gift," it's best to do it with a fairly happy couple. This is because it has the potential to trigger issues and turn into a full-blown therapy session – so pick your subject's wisely!
If you want to learn how to use revivification and how does the process of Revivification works? Check the online training intermediate guide on Hypnotic Revivification.
---
To see this month's exciting training on giving hypnotic gifts during street hypnosis, watch this video by logging into your Members Area.
Not a member?
Get Access To This
Exciting HypnoLab
Training!
To listen to this training, simply
register below to get your
complimentary access.
P.S. Missed the other parts in this series? No problem, there's still time! Once logged in, head on over to "September 2018" for Part 1, "October 2018" for Part 2 and "November 2018" for Part 3.