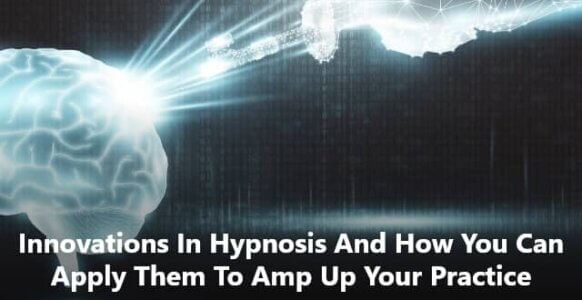 Henry Ford, the founder of the Ford Motor Company, is quoted as saying:
"If I had asked the public what they wanted, they would have said a faster horse."
But a faster horse is still a horse. It isn't a revolutionary idea.
It doesn't break new ground or stretch the boundaries.
Yet innovation isn't simply about creating something new: it's often about using what's readily available in new ways to make things better.
And if there's one process or discipline that can help foster this kind of attitude, it's with reference to innovation in hypnosis.
For students or practitioners of hypnosis, that won't come as a surprise.
After all, every person who seeks out hypnosis or hypnotherapy has one thing in common: they've got a problem they need to solve.
They might want to lose weight or give up smoking.
They might want to stop biting their nails, learn to deal with chronic pain or get over their fear of spiders.
Sometimes they have questions that they need to find the answers to, like why they lack confidence or why certain situations fill them with anxiety.
The answers and solutions are already there, inside their mind, but accessing them can be a difficult if not impossible task.
And that's where hypnosis can help, by giving them the means to be more innovative and to unlock the solutions they so badly need.
So what exactly does innovation mean, and how can you tap into it more readily?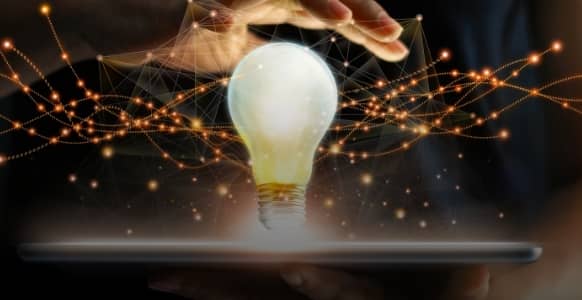 The Golden Rule Of Innovation
There are plenty of definitions of the term innovation online. The one word that keeps cropping up is improvement.
And that leads nicely to the golden rule of innovation, which is that you need to have a purpose.
If you're going to be innovative, that means you're going to try and improve something. You've got a specific outcome in mind.
When you have a purpose, that gives you the means to check that your innovation matches with your outcome. You can ensure that you have the right kind of motivation by asking yourself the following questions:
What are you trying to achieve?
What problem are you trying to solve?
What suffering can you help remove from the world?
As well as having a purpose, there's something else you need in order to pursue innovation. It's closely related to your purpose, and in fact you can't have one without the other.
What is it? Inspiration.
You can't simply go through the motions as a problem-solving exercise. There has to be a real interest in what you are doing and in what the eventual outcome should be.
In other words, you have to be inspired to solve the problems you will encounter as a hypnotist.
Next, you need curiosity. This is a characteristic that helps drive you forward no matter what you might encounter, because you're always going to be curious to see what happens next.
Finally, you need some kind of vision. To keep yourself focused on what you want to achieve, ask yourself these questions:
What is my vision?
What am I trying to achieve?
How am I planning to achieve it?
What will it look like when I am achieving it?
The key to innovation is not to try and aim for the ultimate solution. You may be inspired to shoot for the very best, but that should be more of a long-term goal.
Even the smallest step forward is progress, and if you make enough of these then you'll gradually be making a bigger difference. Aim to get something a little bit better than what exists at present.
It's also important to test your ideas and improvements in real life scenarios. If you want your innovation to have influence and to make the world a better place, it can't remain as simply an idea inside your own mind.
There's another reason why you need to bring your ideas and innovations out into the world. And that reason has to do with the notion of plagiarism.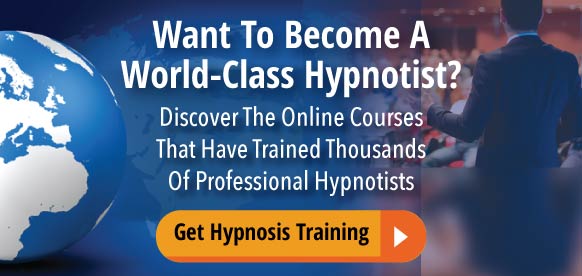 The Plagiarism Paradox
In medieval times, it was common for aspiring artists to copy the work of more well-known painters. The idea was to try and replicate the work of these masters in order to learn the techniques they used in a practical way.
Ironically, some of the world's most famous paintings have become even more famous because of the number of artists who have copied them.
Nowadays we look at direct copying of another person's work in a different way, describing it as plagiarism. But it can be difficult to avoid copying if you happen to come up with the same idea or application as someone else.
Obviously it's important not to plagiarize someone's else's material but instead to come up with your own unique content. The one thing you are free to copy, however, is the principle behind the innovation.
Principles are concepts or theories and no one owns them. You can't plagiarize a principle but only the expression of a principle.
If you want to base your innovation around work that someone else has done, the best way to get started is by reading. This will help you discover what parts of the work are intellectual property and what parts are in the public domain.
How do you figure out which principles are involved? One way is to read the literature on as many different people as possible.
If they're doing the same thing in a number of different ways, and if they're having success doing totally different things, then you have to ask yourself these three questions:
What are the principles behind it?
What is the same?
What things are constant amongst this group of people?
You won't find the answers among the cosmetics or the tools, but more likely concerning how the tools are constructed or delivered. That's where you'll be able to discern and dig out the principle.
Working at the level of principle always gives you more freedom.
Before you go live in any public setting with the work and information you've created, it's worth trying to plagiarize the most successful people in your field. You won't be doing that to publish anything, but simply to be able to copy and emulate a successful working model.
Why is that important? Because as soon as you start using that particular model, you will figure out its drawbacks and limitations.
For instance, you'll likely come across a situation that they couldn't handle or that they just glossed over. Or maybe they mentioned that they knew how to handle it but didn't show you how to do that.
In either case, you're able to do some of your own problem-solving to slot in the missing pieces of the puzzle. And as you're doing that, you'll be creating your own original content.
Plagiarizing as a learning exercise lets you get some experience under your belt. It gives you room to experiment with ideas in private before your own intuition and creativity take over, letting your own methods and techniques emerge.
The reason some people fall short when they copy the work of others is because they fail to take that last important step. They forget to delve into the principles behind the work and then use them to come up with their own unique and original material.
Finally, they don't take their model out into the live environment to test it and refine it, which will give them the ability to reproduce their model time and time again.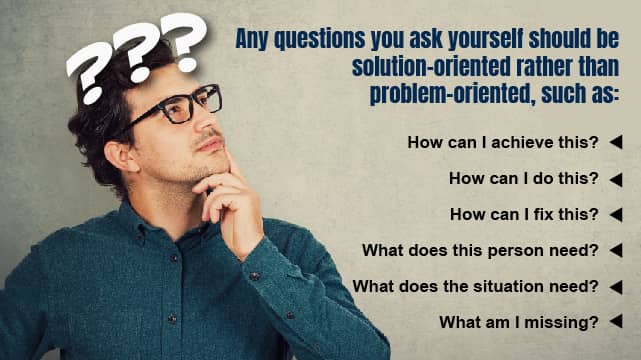 Dream Problem Solving Method
The dream problem solving method refers to the act of deliberately thinking about a problem while falling asleep. Once the answer or part of the answer comes to your mind, you should rouse yourself just enough to record the results.
This is not a new phenomenon. Many great discoveries, works of art and pieces of music have come to their authors in a dream.
That's because sleep is an important part of innovation. While you are asleep, your conscious mindset dissolves, giving your unconscious the chance to take over.
It means that your imagination and creativity have full rein to explore options and possibilities without the conscious world getting in the way.
Any questions you ask yourself should be solution-oriented rather than problem-oriented, such as:
1. How can I achieve this?
2. How can I do this?
3. How can I fix this?
4. What does this person need?
5. What does the situation need?
6. What am I missing?
It's widely known that whatever you think about as you fall asleep will dominate your dream time. Sleep is also a fantastic consolidator of information.
Researchers have found that sleep helps you to absorb whatever you've learned while you are awake. Sleep gives your brain the time it needs to process the knowledge and integrate it into what already exists.
Remember that it's important to remain calm, cool and collected and to be focused on coming up with solutions rather than on the problem. Panic or anxiety will shut your mind down and could make it difficult for the solutions to make themselves known to you.
Main Takeaways
Innovation is not necessarily about coming up with something new, but of finding new ways of doing or applying things.
To truly innovate, you need a definite purpose, inspiration, curiosity, vision and the ability to test your theories and assumptions in the real world.
As a starting point, it often makes sense to copy the work of the most successful people in your field. This will help you get familiar with the main principles behind their work.
The next step is to take those principles and use them to create your own original content. Copying others will help you discover gaps in their knowledge or missing pieces of the puzzle, which you can then set about to explore using your own innovative ideas.
A great way to solve problems or find answers is by using the dream problem solving method. Simply think about the problem you're trying to solve as you fall asleep.
Remember to focus on finding solutions to your problem. Sleep is a natural way to absorb and integrate all the information you've been exposed to while you're awake, which is why the answers can often come to you when you're sleeping.
>> If you're interested in hypnotherapy or want to improve your practice, check out our live and online hypnosis training events.
Want to know more about hypnotherapy, but not sure what certification program is the right choice for you? Book a DISCOVERY CALL today to learn more about Hypnosis Training Academy's hypnotherapy programs.