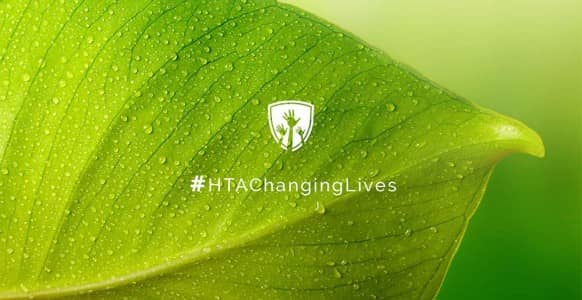 2014 has been a big year at the Academy!
Over the past 12 months, the community has grown considerably – in particular since our website re-launch, and across our social media sites.
It's been incredible to see how on platforms like Facebook, Linkedin, and Twitter, people are now answering each other's questions, sharing knowledge, and building relationships through their shared passion for hypnosis.
Lots to be thankful for, and lots of positive energy to be found everywhere!
With all this growth inside the Academy, it inspired us to spread some of this good energy around.
And to get the ball rolling, Igor would like to tell you how in this special video message…
Over the past decade, The Hypnosis Training Academy has donated extensively to Kiva, a non-profit organization that helps people in developing countries worldwide.
Kiva allows people to lend money interest-free to low-income entrepreneurs looking to create sustainable positive change through self-directed projects for their communities.
During the end of December, through to the beginning of 2015, the Academy is running a Give Back Initiative called "Changing Lives" where the Academy will provide funding through Kiva to entrepreneurs that need it most.
And we'd really like your help in spreading the word about this worthy cause.
Here's How You Can Help…
1. Like the Hypnosis Training Academy on Facebook. If you haven't already, like our page and encourage your family, friends and other people to do the same. Then, share the Changing Lives 2014 campaign pictures around your own social media pages – because for every 100 Facebook Page 'Likes' that our page gets, the Academy will donate $25 US dollars.
2. Read and share. We'll be posting blog posts relating to the Changing Lives Initiative here on our website. Help spread the word and raise awareness by sharing the articles via social media and email. Anytime you share something about the Changing Lives campaign on your Facebook or other social media sites such as Twitter, Google+, Pinterest, or Instagram, please include the hashtag #HTAChangingLives.
3. Download the Changing Lives wallpapers. We'll donate an extra $1 to the cause for every download of these custom-designed wallpapers! You can download them from this Facebook tab here.
4. Choose the Kiva project. We'll be holding a vote on which two Kiva Lending Projects will receive donations once the final campaign results are announced. Voting will start on Monday, 5 January, soon after the final campaign results have been released. Make sure you get your valuable vote in as it WILL determine the top two Kiva projects that we'll donate the money to.
Why Kiva?
You may have heard of them, you may have not.
Founded in 2005, Kiva is one of the largest non-profit organizations in the world, successfully achieving its mission to connect people through a network of micro-finance institutions.
Kiva helps people "loan" to an individual or group of people who are seeking funds to improve their livelihoods and opportunities in life.
The beauty of the Kiva system is that you help individuals and communities help themselves, which is exactly why we chose them for this initiative.
For the next 3 weeks, let's spread the word to make a difference where it's needed most!
How do you use your hypnosis skills to change lives? Share your thoughts and experiences with the community below: