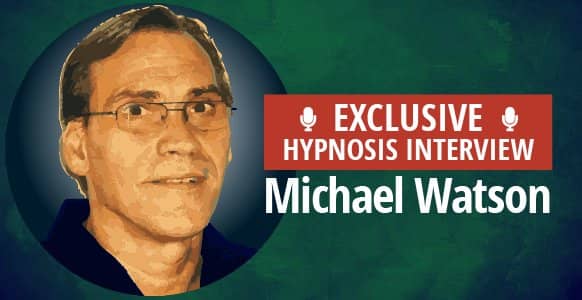 It's not often that a priest gives up his robes to become a hypnotist.
But when Michael Watson found himself being drawn to hypnosis and the "frontier" of NLP when it was emerging in the 1970s, he knew there was no going back for him.
In this month's interview with a hypnotist, Michael shares with Igor Ledochowski what it was like to work with some of the pioneers of NLP and hypnosis, such as John Grinder, Richard Bandler and even Timothy Leary.
You'll also hear Michael's fascinating and honest stories of how he discovered hypnosis and NLP when it was first emerging, plus how he's used the lessons he's picked up along the way to create the "Evolutionary Hypnosis" method.
So go ahead and tune into this month's eye-opening interview…
---
Listen to part 2 of the interview now by logging into your Members Area
Not a member?
Get Access To Part 2 Of
This Inspiring
Hypnosis Interview Here
To listen to Part 2,
register below to get your
complimentary Silver Membership today.