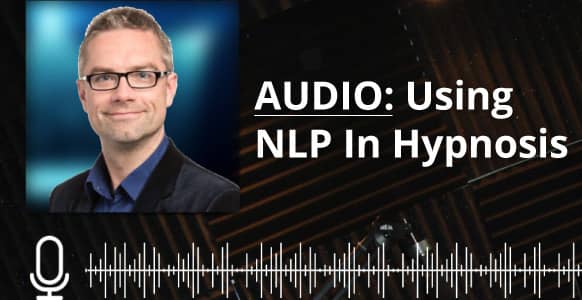 Hypnosis & NLP.
These two worlds often crossover.
So today we have Martijn Groenendal, NLP and master hypnosis trainer here to clear up any confusion in case you've ever wondered where to focus your own practice and training.
As you listen to the audio, you'll notice NLP and Hypnosis do have a lot in common. Milton Erickson, the father of hypnosis, was one of the "therapeutic wizards" who inspired the linguist-mathematician duo Richard Bandler and John Grinder to figure out a "recipe" for the most effective therapeutic model to teach others.
The outcome?
Neuro-Linguistic Programming.
In terms of methodology, NLP is a collection of structures, strategies and techniques to help you change your internal dialogue. The idea is to change the "pictures and movies" in your mind because if you think different, you feel different and then you start to behave differently.
Hypnosis on the other hand uses a more open and creative way to communicate with the unconscious mind.
But what most people don't realise is how NLP and Hypnosis reinforce one another and actually work most powerfully when used in combination.
As Martijn eloquently puts it "Hypnosis taught me everything about NLP and NLP taught me everything about Hypnosis."
So go ahead and listen to Martijn's experience with NLP and Hypnosis to understand how he puts them together to create "through the roof" results for his clients.
Wondering how you can also get amazing results in hypnosis with NLP? Then check out the special NLP in Hypnosis Program.