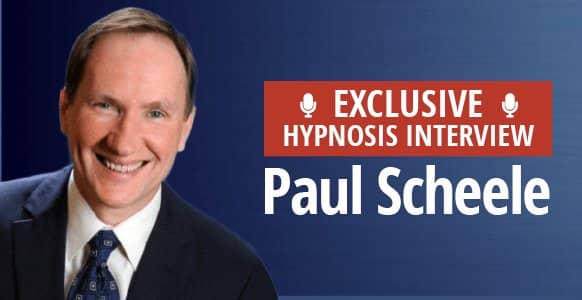 In this month's interview with a hypnotist, you'll get to know one of Igor's personal role models… Dr. Paul Scheele.
You see, it was early in Dr.Scheele's career that he came to the realization that most people don't know how to tap into their inner genius.
That as humans, we're capable of much more than we actually realize.
Given this belief, Dr. Scheele developed Paraliminals, a breakthrough hypnosis audio program that conditions your mind for a variety of positive changes and beneficial effects.
Since its creation in 1981, Paraliminals is now used by millions of people in 185 countries with phenomenal results in relationships, work, money and health.
In this month's interview, Dr. Scheele shares his inspiring hypnosis journey – which starts off with how he came to run the oldest hypnosis practice in Minneapolis at only 19, and the life-changing epiphany that followed.
You'll also discover how this realization inspired him to develop Paraliminal hypnosis to help people uncover their inner resources for success by communicating with both sides of the brain simultaneously.
Get ready for another fascinating interview…
---
Listen to part 2 of the interview now by logging into your Members Area
Not a member?
Get Access To Part 2 Of
This Inspiring
Hypnosis Interview Here
To listen to Part 2,
register below to get your
complimentary Silver Membership today.