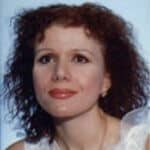 One customer, who has bought my car, complained that he smokes 2 packs of cigarettes a day from 17 years of age and he is 38 years old now.
He admits that he is suffering from cough, and cannot quit.
However, he mentioned his 15 years of his son, as his pride.
Suddenly, he has seen my hypnotherapist diploma on the wall and was asking if I could help him?
It was my first experience.
The client was a Ukrainian.
I talked with him for 20 minutes, in Russian, tried to follow the protocol of Igor with some selected methods which were the most comprehensible to the client.
A month later the client came to Holland and said that he has quit smoking.
In addition, every time when he is coming on business to Holland now, he turns to me for any advice…