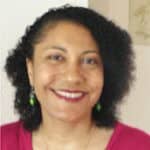 Although I am a bit behind in the Conversational Hypnosis Professional training, I always keep in mind the H+method and the use of power words when coaching my clients.
I got far better results while helping them to boost their confidence, solve their emotional concerns, getting relaxed using visualization processes.
Besides, I have found a great deal of improvements in my personal life thanks to the Money in your mind program.
I have been able to solve a huge debt issue and improve the management of my finances using simple management techniques; I thought at first that it would be difficult but gradual changes in my beliefs eventually enabled me to modify my behavior for the best outcome.