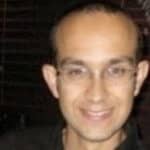 The Conversational Hypnosis Mastery DVD program helped me to be more confident in breaking people's resistance down and gave me the confidence in helping me use conversational hypnosis in my day to day life.
The Money In Your Mind program helped and taught me the importance of wealth and how to offer value to people every day.
It also taught me about debt and how to get out of debt. I found this really useful.
The Conversational Hypnosis Professional Hypnotherapy online course was excellent at helping me use trance without using scripts, and has helped me 'drop' people into hypnosis easier and I don't have to think so much about the language anymore.
It's all pretty natural now.
The Lifelong Success affirmations have made me feel more confident and happy in myself, and more relaxed around wealth as well.