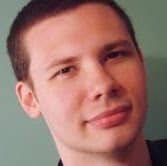 Two very cool stories…
1. After watching The Money in Your Mind program, I've managed to triple my yearly income in just a year and IT'S STILL INCREASING!
2. I've managed to use techniques I learned in the Power of Conversational Hypnosis program to start influencing and persuading my way into meeting and working with celebrities such as Blue Man Group!