Last updated: 29 November 2016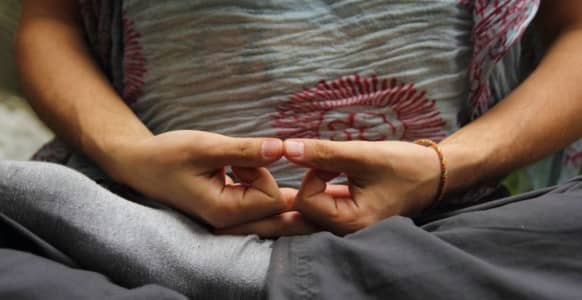 It's a common misconception when it comes to inducing trance.
Many believe that the magic is in the method… when in fact it's in YOU!
But the fact is you can use any induction method you like for self-hypnosis, as long as it gets you to where you need to go.
Having a method that you stick with helps your brain get into sync, and quickly get down to business.
But of course, it's always fun and useful to add new tools to your self-hypnosis toolbelt. No two days are the same. What works for you one day may be less powerful another depending on your state of mind.
So if you're interested in jazzing up your self-hypnosis practice, check out some of the tried and tested trance induction techniques below.
1. Magnetic Hands
Start by rubbing your hands together to develop heat.
After you feel the heat, pull your hands apart until they're about four inches from one another.
Now move the hands very slightly in and out, so you can feel the natural magnetic pull. This will feel like a magnet. Focus on those sensations until they get stronger and stronger.
Play around with the energy until you feel that your hands want to come together. At this point, just close your eyes, and deepen the trance from there.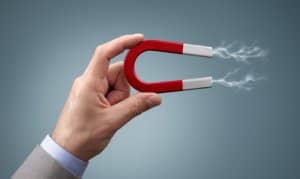 It doesn't really matter if your hands touch or if they're 10 inches apart, what you're looking for is a strong magnetic pull. If your hands aren't touching, focus on the space between them to intensify the experience
2. Arm Levitation Method
Begin by lifting your right arm up and down so you get used to the physical sensation and the movement.
Pay close attention to all those micro-muscular movements that occur as your arm is moving up and down.
Once you have done this a few times, repeat the following affirmation:
"Unconscious mind, I want you to lift my right arm. Lift that arm. Lift that arm. I feel my arm getting light, lifting, lifting and lifting."
You might be surprised at how quickly this happens! This works whether or not your arm is lifting very slowly or twitching as it lifts.
Continue the process and allow your arm to come all the way up to touch your face. Pay attention to all those tiny movements as your arm is lifting, because this is an important part of the process.
You can also try focusing on your fingers, your wrist, the muscles that are working inside your wrists, and even the connection between your hands and your arms.
3. The Betty Erickson Method
Betty Erickson, Milton Erickson's wife was an accomplished hypnotist in her own right.
She used self-hypnosis throughout her life, one method in particular was the 3-2-1 Technique, which involved going through things you see, hear and feel three different times.
For example, you can start by noticing 3 things you can see, such as the wall in the room, the picture on the wall, or the sunlight beaming through the windows.
Next you focus on 3 things you can hear, for example, the sound of your breathing, a bird outside the window, or the TV that's on in the background.
You would then focus on 3 things you can feel such as the pressure of the chair at your back, the warmth of the room, or your clothes touching your skin.
On the next round, you repeat the same cycle, except this time you only notice 2 things you see, hear and feel. These could be the same or different things.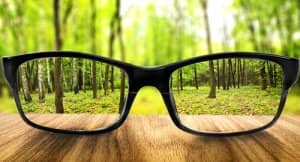 And then during the last cycle, only focus on one thing you see, hear and feel. At this point, you would then close your eyes and repeat the process in the dark noticing 3 things you can see, hear and feel.
Then repeat by noticing 2 things, and then one thing, like you did when you had your eyes open.
When you complete the final cycle, you'll be in a trance, and continue with your self-hypnosis practice.
4. The Power Pendulum
A pendulum is a powerful way to communicate with the unconscious mind, and to induce trance.
You can purchase a simple pendulum at any new age store or you can make your own.
If you have a pendant, you can easily transform it into a power pendant. Any chain with a stone or anything else hanging on it can be used as a pendulum.
Or you can also use a piece of string by tying it on a bolt or a nut from your toolbox.
Begin by finding a comfortable position. Hold the pendulum between your thumb and index finger, holding it loosely without the chain or the thread slipping out of your fingers.
Make sure your elbow is free floating, and not resting on a table or locked in place. Stay relaxed and loose, and start familiarizing yourself with the feel of your pendulum.
Instruct or "will" the pendulum to move by focusing on moving it forward and backward. You can simply tell your pendulum to start moving, and it will.
Make sure and keep your mind clear. Don't try too hard, because your conscious mind will get in the way.
Just approach this in an easy going and relaxed manner.
Once it starts moving, close your eyes and allow the pendulum to fall to the floor, and then start your practice as you usually would, for example, start using visualizations or affirmations.
There are many routes to the unconscious mind and it doesn't really matter how you get there, as long as you do!
If you haven't tried these methods yet, give them a go and see how they can enhance your self-hypnosis practice by inducing a deeper state of trance.
And if you'd like to learn how self-hypnosis can be used to transform everything from your career to your personal relationships, don't miss your chance to be trained by one of the world's top hypnotists, Igor Ledochowski with the Beyond Self Hypnosis online training program.