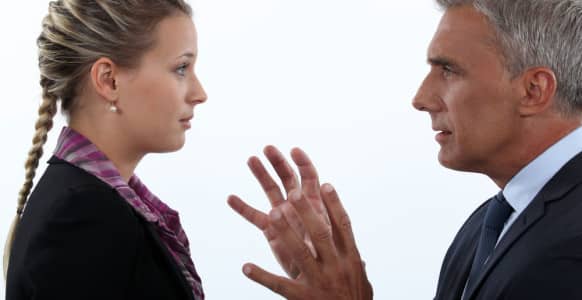 If you are a hypnotherapist (or a hypnotist who helps friends and family) it's very important to challenge yourself so can you can learn and grow.
It's also important to treat people to the level of your training, for legal and ethical reasons. Pay attention, so as not to let your sessions go off the rails.
If your mind starts ringing the "get a referral" bell, listen to it.
If a session or project starts leading into an area you are not trained for, you might want to do A LOT of rapport, questioning, gentle testing and subtle framing/re-framing before you started wrestling someone's inner demons.
Even then I'd want to do a lot of research. For example, if you have not done the research to know the ins and outs of working with an unfamiliar area.
Do some research to see if hypnosis can be used to treat your clients issue.
There is a danger in our field that we overgeneralize the (IMO healthy) attitude that NLP/Hypnosis/EFT etc. can help everyone.
The problem comes when we feel like we SHOULD take on all comers right now, instead of recognizing that there are times when we need to seek out more training, resources or experiences in order to engage with a client or situation.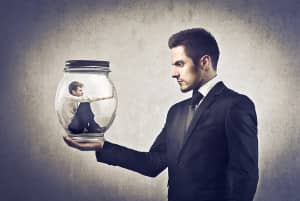 There are some hypnotists out there that tell stories of working with psychotics, schizophrenics etc. as though these things were a walk in the park.
Well they are not, and whilst I believe its possible to work with these people too, you have to bear in mind that what you DON'T hear is the learning experiences that they had to go through in order to be able to do that work!
Add to that the possibility that it may actually be illegal to work with such a condition in your state or country… and Proceed With Caution, seems like the bare minimum that should be going through someone's head.
I do not mean to put you off of taking on difficult clients, — in fact if you feel comfortable doing so,  I applaud your careful exploration.
If I was sure that I wanted to work with a difficult client then at the very least I would:
Get a medical/psychiatric referral (to be on the safe side)
Video tape all sessions (to be on the safe side)
Read up about multiple personalities and all the related conditions
Check out the related conditions for the ones that have seem similar to this person (in terms of behavior and mindset)
Check their medical history — including any hereditary conditions
Check your local laws
Proceed slowly and carefully — by which I mean I'd spend several sessions just exploring their thought patterns (almost just Meta Model) without any attempt at causing positive changes. I'd want to get an instinct for their mind!
I hope this was of use.
Please be careful and make the best choice for yourself as well as your clients!