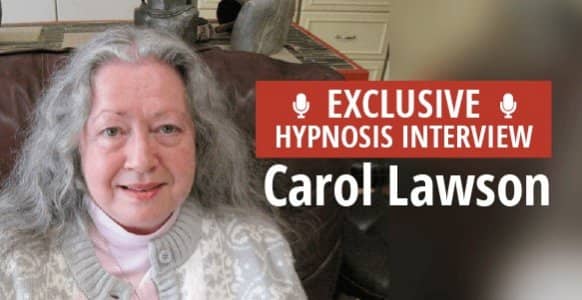 Sometimes you have a "calling" in life.But on rare occasions, if you listen closely enough, sometimes you're "called."
This was certainly the case for this month's master hypnotist, Carol Lawson, who also happens to be a hypnotherapist, NLP master practitioner and body electronics instructor.
Qualifications aside, what makes Carol so extraordinary is the work she does with terminally ill clients.
You see, it was through her own spiritual awakening and experience with death that she tapped into her hidden abilities to help, heal and transform others.
Since then, Carol has been using hypnosis to offer terminally ill clients a more humane alternative to modern medical practices. Through her work, Carol is able to bring peace and dignity into the experience of death.
In this interview, you'll also hear Carol's 5 rules for success in life, which are based on the wisdom she's gained over the years.
And lastly, you'll discover her top tips for bringing clients into your hypnotherapy practice and the benefits of group work.
This special interview will get you looking at the power of hypnosis in a whole new light… and will make you proud to call yourself a hypnotist.
So hit that play button and be prepared to get very inspired…
---
Listen to part 2 of the interview now by logging into your Members Area
Not a member?
Get Access To Part 2 Of
This Inspiring
Hypnosis Interview Here
To listen to Part 2,
register below to get your
complimentary Silver Membership today.