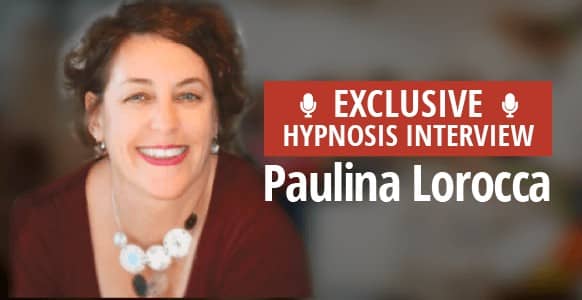 When you combine learning with creativity, you encourage people to think differently, express their emotions and tackle things from a different perspective.
In school, creativity was used to capture your imagination and as a means to express your individuality.
Creativity and play were used to inspire you to learn, think, engage and communicate. And chances are, you enjoyed this process as opposed to sitting in a chair all day listening to your teacher.
But as you grew older, creativity started to be replaced by more rigid ways of learning – until it was faded out of classroom teaching practices almost entirely.
Which is a real shame, because the benefits of creativity don't change as you mature. In fact, in business, creativity and innovation go hand-in-hand.
And in hypnosis, using creativity, such as through storytelling, is one of the most powerful ways to bypass the critical factor so you can communicate directly with the unconscious mind.
In this month's interview with a hypnotist, Igor Ledochowski talks with top creativity and innovation consultant Paulina Larocca about the profound link between hypnosis and creativity.
Listen to this inspiring interview to discover:
– The profound link between hypnosis and creativity
– Why innovation is critical in any field and how a "creative" hypnotist can offer a mindset shift to help companies foster innovation
– Why it's important to take people beyond their rational selves to help them dream up bigger and bolder ideas
– The creative language Paulina uses to help open up the right state of mind
And lastly, this interview will re-ignite your natural inclination for creativity and inspire you to use it with your subject in new and exciting ways.
So go ahead and listen to Part 1 of this engaging interview by hitting the play button above.
---
Listen to part 2 of the interview now by logging into your Members Area
Not a member?
Get Access To Part 2 Of
This Inspiring
Hypnosis Interview Here
To listen to Part 2,
register below to get your
complimentary Silver Membership today.