For the next few seconds, I want you to try not to think about an orange…
Especially its bright color, not to mention its rough and waxy texture.
Yep, I bet you're not picturing an orange at all right now, are you?
Well, if you're like most people, this is probably all you're picturing right now!
This is because as soon as someone suggests that you don't think about something, you can't get it out of your mind.
That's the power of suggestion.
And guess what? You don't have to be a hypnotist to use that power.
Because anyone with imagination – yes, that includes you – can use the power of suggestion.
Your imagination is the most potent thing in the universe. It can conjure up rows of orange groves until the cows come home.
Or it can just as easily create a whole community of extraterrestrial beings – complete with their own language that no one's ever heard of before.
And the best thing is, you don't need to be hypnotized to access this type of mental creativity, as you can do it all on your own.
The thing is, some people confuse this natural ability with the idea of magic tricks and spells when it comes to hypnosis. So to help put some of these rumors to bed, here are the most common (and impossible) myths totally debunked!
Myth #1: Hypnotists Put You Under A Spell
If I had a dollar for every time someone asked me whether this was true, I'd be rich!
But in case you're still wondering, no, there's no magic spell that hypnotists use to put you into a trance!
All they do is help you to relax so you can free your imagination. As once you've reach that altered state, you're more open to suggestions.
Here's another way to look at it…
Have you ever got lost in a good book? Time flies and your mind is totally switched off from the outside world. Your focus is on the story, the characters and the world they live in.
You're not worried about what you're going to have for supper, the bills you have to pay, or what you'll wear to work the next day. You're relaxed, comfortable, engrossed in the words on the page and the images they create in your mind.
And that's what happens under hypnosis. You're not under the hypnotist's control; you're simply allowing yourself to relax and letting your imagination run free.
But just because you're letting your imagination run wild, doesn't mean you necessarily will.
If someone came up to you while you were absorbed in your book and asked you to take off all your clothes, the chances are you wouldn't – unless this person happened to be your spouse – in which case this is an entirely different situation!
But you catch my drift, in most cases, you simply wouldn't be open to this kind of suggestion at all.
Nor would you if they demanded you to write them a check for a million dollars. Your response would probably elicit the same kind of "not in this lifetime" response.
The notion that a hypnotist can control you probably comes from stage hypnotists, where they exploit this myth by making it look like they are controlling their volunteers.
But the truth is, they select their subjects carefully so that they're either exhibitionists, easily hypnotized or desperate to be a part of the show. This is all part of the act. Yes, the hypnosis is still real, but the trick is just to find people who respond best to these kinds of suggestions.
The American Society of Clinical Hypnosis explains it rather well in this statement:
"Hypnosis is not something imposed on people, but something they do for themselves."
Myth #2: Hypnotists Put You To Sleep To Mess With Your Mind
This is really impossible.
If you're asleep, you're asleep. You're dead to the world and no use to anyone. To be hypnotized, you need to be awake.
Hypnosis is a state of consciousness somewhere in between being awake and being asleep.
It's a bit like the feeling you get when you're daydreaming. We all daydream from time to time, but it happens involuntarily. When you're hypnotized, it's like you're daydreaming on purpose. And that gives you access to some incredible power.
For instance, it's estimated that about 5% of people can be hypnotized so deeply that they can undergo surgery without anesthesia.
The same technique is used to help others cope with the fear and discomfort associated with dentistry, childbirth and chronic pain. It's not the hypnotist that's making it happen…
… it's YOU!
You may have spotted the phrase "state of consciousness" a couple of paragraphs back. That sums it all up pretty nicely. If you're in a state of consciousness, you must be conscious. Otherwise, you'd be unconscious. Go figure.
Myth #3: Hypnotists Can Erase Your Memory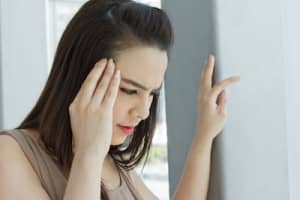 Oh, they sneak into your brain and suck out the memories in the form of vapors, leaving you wondering who you are and what the devil you're doing!
To be honest, there isn't enough knowledge for even a mad scientist to go into your brain and remove your memories!
The technology simply doesn't exist.
We know that the hippocampus is important for forming new memories, but we're not sure where old memories are stored. So if the smartest folks on the planet don't know this answer, it's unlikely that a hypnotist does.
Research has shown that there are different types of memory and that there are different parts of the brain responsible for them. So far they've discovered:
The medial temporal lobe and the hippocampus deal with memories for facts and events
The striatum deals with memories for skills and habits
The neocortex deals with priming
The amygdala deals with emotional memories
The cerebellum handles associative learning at a simple level
And that's just the tip of the iceberg. Other brain regions – and even your spinal cord – are involved with other forms of learning that help to create memories.
So you see, your memory isn't locked up in a special lump of tissue that can be accessed and manipulated. Your memories aren't stored in one convenient location like the data on a flash drive. They're distributed all over the place, almost as if you were built that way on purpose to stop anyone from getting at them.
Meanwhile, a hypnotist can suggest that you forget something. That might be useful if you're having hypnotherapy to deal with a particularly sensitive issue. But even if you do manage it, you'll only forget the hypnosis session or a specific part of it. You won't lose any of the memories you had before the session began.
Myth #4: You Might Get Stuck in a Trance
If you're a zombie, you might get stuck in a trance. You might wander around the streets aimlessly with your arms stretched out, hoping to get your teeth stuck into some fresh human flesh. But then again, there are no such things as zombies, are there?
Likewise, there's no such thing as getting stuck in a trance.
You can get stuck in a trench. You can get stuck on a train between stations. You can get stuck at an airport. But you can't get stuck in a trance.
The word trance is a big part of the problem. What you call a trance is not the same as being enchanted or put under a spell. Here's a basic definition of what a trance really is:
"A semiconscious state, as between sleeping and waking."
Sound familiar? It's our old friend the daydream again. And to be honest, if you're daydreaming – that is, if you're somewhere between being awake and being asleep – there's only two possible things that are going to happen. You'll either:
Fall asleep
Snap out of it
It's hard to imagine where this myth originated. Hollywood perhaps? Fiction? Fairy tales? In any case, it's never happened, and it never will. End of story.
Myth #5: Hypnotists Probe Your Mind To Learn All Your Secrets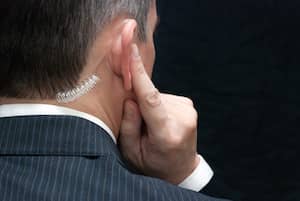 Imagine someone getting access to the PIN number you use for the ATM. Or getting you to tell them the password to your PayPal or bank account. Or convincing you to divulge sensitive information about where you work, like the combination to the company's vault.
Yeah, right.
If hypnotists had this kind of power they'd have taken over the world by now!
They haven't, so you'll have to assume that they don't. Even if they were the most upstanding citizens the world has ever seen, the temptation to at least try it on one patient or another would be overwhelming, don't you think?
It hasn't happened yet – and for one very good reason. It's totally impossible.
One of the things that makes human beings unique on the planet is the gift of free will. If you want to do something, you do it. If you don't want to do something, you don't.
You're free to choose, and that goes for everything from the type of car you drive to the amount of information you divulge to a hypnotist.
It might be the case that there's something on your mind that you find it hard to talk about, such as:
You're in an unhappy relationship, but don't want to say anything that would upset your partner or your family
You're struggling to cope with a difficult situation at work
You're getting bullied and wish you had the confidence to stand up for yourself and confront the bully head-on
To anyone else, these are just "issues" you need to deal with. But situations like these make you feel miserable.
Opening up to another person about them takes courage. You have to be willing to admit that you've got a problem, and you have to have the guts to tell someone else, even though you might worry that they'll think you're weak or vulnerable.
Even under hypnosis, you always have a choice.
It might be easier to confide in someone you don't know quite so well, someone who can be objective and just listen. Or you might just need to open the floodgates and let your true emotions come pouring through.
In the end, it's up to you. You can only be hypnotized if you want to be. You'll stay awake, and you'll only do what you want to do. That doesn't take away from the power of hypnotic suggestion to help you make significant changes in your life. It simply tells you that, no matter what happens, you're always in charge.
What's your favorite hypnosis myth? Feel free to share below the most outlandish misconception that either you've been asked, or that you've heard: