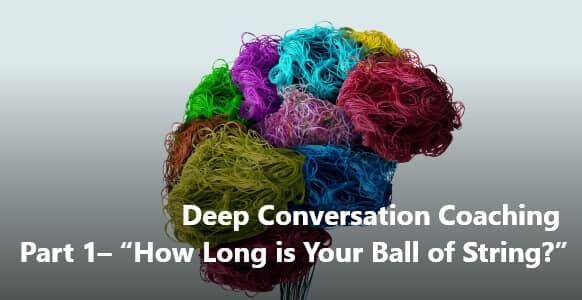 Knowing how to have transformational conversations is a hypnosis superpower.
Because in the span of one conversation, it's possible to help someone become happier, healthier, more confident and experience many other positive changes. The possibilities are truly endless!
The good news is that it is a skill anyone can develop.
It all comes down to knowing how to give your words and ideas more energy and power so everything you say enables you to speak with the other person's unconscious mind.
As a hypnotist, you can use these techniques during your hypnosis sessions, or even during a regular conversation with a friend, coworker or new acquaintance at a party. Get this right, and you'll be able to build rapport more easily, get better outcomes from your hypnosis sessions and help others make positive transformations.
So how can you learn to reliably and consistently have life-changing conversations? We've got you covered.
In this brand new series called Deep Conversation Coaching, Master Hypnotist Igor Ledochowski shows you how to improve your conversations in a therapeutic or coaching setting.
The first video is called "How Long is Your Ball of String?" where you'll find out how to get better outcomes from your conversations.
Much like the mythical Theseus who used a ball of string to find his way out of a labyrinth, Igor reveals how you too can use a metaphorical ball of string to navigate conversations to solve a problem or reach an objective more easily.
In this session, you'll discover:
The difference between small talk and big talk and when to use each one in your conversations
How to get the ball rolling so your conversations flow naturally while building deeper connections
The optimal way to start a conversation so you build rapport and set the right foundation
How to keep a conversation going so it stays fun and engaging instead of fizzling out
How to subtly shift topics without breaking momentum using "unconscious offers"
And lots more.
Jump into the new training and discover how to improve your conversations – in hypnosis and everyday life!
To access this month's exciting training,
log into your HypnoLab Members Area.
Not a member?