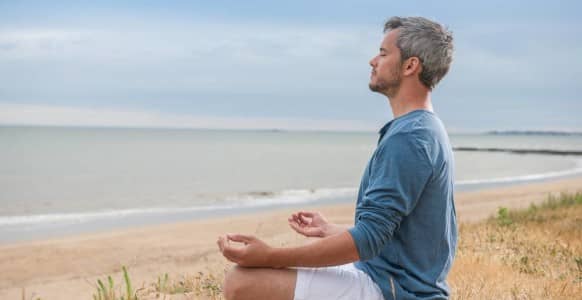 Morning.
The dawn of another day.
A fresh start and the beginning of a brand new adventure.
And for most successful people, it's their morning routine that shifts them into gear.
So they can face whatever gets thrown at them with confidence and a clear head.
Sure, doing the same thing every morning might seem boring in one sense… but look at it this way.
A routine means you don't have to think about what you're doing when you crawl out from under the sheets.
You know exactly what steps you're going to work through.
You know what food you're going to eat, what papers you're going to read, or what actions you're going to take.
It might not be the most exciting part of the day, but it doesn't have to be.
You're not doing it for the thrill. You're doing it to gently revive your body and mind.
And because it's the same old thing, day after day, you can just get on with it.
You don't have to labor over it.
That gives you the time and space to collect your thoughts. To get ready for another busy day.
To enjoy a few moments of peace and solitude before your hectic schedule takes over.
But what's the best way to go about it?
Not surprisingly, some of the world's most successful entrepreneurs do a lot of the same things.
And one technique many of them have in common is… meditation.
Famous Faces Who Spend Their Mornings Meditating
What's so special about meditation?
People who practice it all say the same thing. It makes them feel better. Better about themselves and about the world around them.
Some of the benefits they claim to enjoy include:
Lower stress levels
Greater mental clarity
Sharper thinking
Enhanced productivity
Improved overall health
And all of that from just sitting still.
Self-help guru and motivational speaker Tony Robbins says meditation changed his life. He recommends doing an "Hour of Power" every morning, which for him involves a combination of visualization and positive affirmations.
Director David Lynch of Twin Peaks fame meditates twice a day, every day. He credits the practice with giving him energy, creativity and a deep inner satisfaction.
Ray Dalio, the founder of the world's largest hedge fund Bridgewater Associates, says that meditation is responsible for his success. He claims it helps him stay centered, stay creative, and maintain a healthy and peaceful life.
So if meditation can bring all of that, why isn't everyone doing it?
Could it be that on some level they just don't think it will work?
Or that they need some kind of spiritual guru to guide them?
Nothing could be further from the truth.
"You don't have to believe in meditation for it to work."
That's what Russell Simmons wrote in a Huffington Post blog.
Simmons is the co-founder of Def Jam Records and the founder of GlobalGrind.com. He's also on the board of advisors for the David Lynch Foundation.
According to Simmons, whether you believe in it or not, it still produces results. All you need to do… is do it.
And you hear it over and over, time and time again.
High-flying executives raving about how their days have been transformed by this one simple morning ritual.
Like Brad Lande, head of Birchbox Man.
Lande's morning routine includes 5 important steps, two of which are yoga and meditation. And what have they done for him?
Turned drowsy, sleepy, blurry mornings into clear and focused awakenings.
Billionaire John Paul DeJoria spends five minutes every morning in quiet reflection. It helps him focus his attention and prioritize tasks.
Robert Stiller, CEO of Green Mountain Coffee Roasters Inc., echoes DeJoria's claims, saying that meditation makes him much more effective at meetings.
That's impressive. But is it just the big guns who can benefit from meditation? Apparently not.
Bringing Meditation Into The Workplace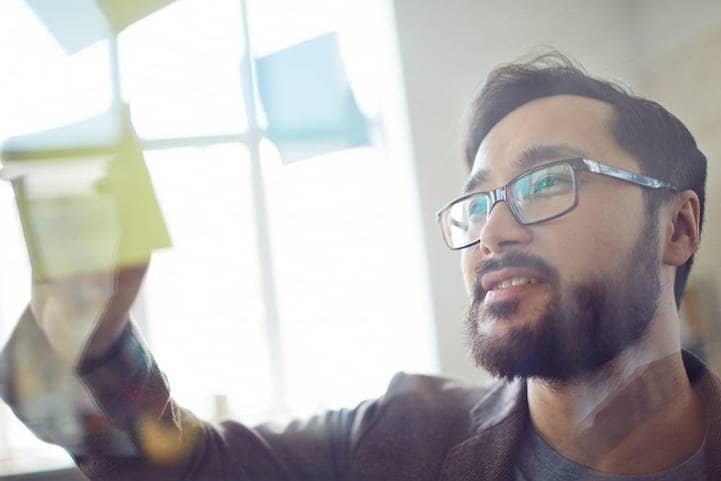 It's no surprise that so many business people are switching on to the benefits of meditation.
Some of the biggest Fortune 500 companies offer meditation classes for their employees.
Companies like Google, Apple, and AOL.
Google, for instance, regularly sends its employees on meditation courses. And Facebook headquarters now has its own dedicated meditation room.
Oprah Winfrey has frequently spoken out in favor of meditation. She is known to sit in stillness for 20 minutes, twice a day. She also brings meditation teachers into her company Harpo Productions, where employees can learn the basics.
The same goes for Arianna Huffington. The President & Editor-in-Chief of Huffington Post Media Group offers weekly classes to Huffington and AOL employees. She's quoted as saying that meditation helps on an individual level and a corporate level.
When workers are less stressed, they're happier and more productive. And that makes for a better bottom line.
Candy Crowley, veteran journalist and CNN presenter, says that meditation has made the biggest difference in her life. In an interview in the Washington Post, she explained that meditation helps her think more clearly.
"I still get mad. I still get upset. But I let go more quickly."
The Link Between Hypnosis & Meditation
The evidence is overwhelming.
People who meditate regularly are more centered. They're more focused.
They find it easier to cope with challenges and lead a balanced life.
Even when they've got hundreds of people relying on them.
No matter what you think of meditation, that's a pretty cool endorsement.
But there's a problem.
Not many people know how to meditate.
That's why companies are hiring teachers to give their employees lessons.
And yet, it's actually a lot easier than many people think.
Look up the word "meditation" in a good dictionary and you'll find something like this:
"Focus one's mind for a period of time, in silence or with the aid of chanting, for religious or spiritual purposes or as a method of relaxation."
Now pick out some of the keywords from that definition. Focus, silence, relaxation.
Hang on a minute…
It might be just a coincidence, but you can achieve the same thing using self-hypnosis.
In fact, self-hypnosis is one of the fastest and easiest ways there is to meditate.
Take a look at how much the two techniques have in common.
To practice meditation on a basic level, do the following:
Get comfortable in a quiet place where you won't be disturbed for 15 minutes or so.
Close your eyes and breathe slowly and deeply, breathing in through your nose and out through your mouth.
Focus on your breath. If your attention wanders, simply concentrate on your breathing again.
When you're ready to end your session, open your eyes, stand up, stretch, and return your awareness to your surroundings.
You might recognize the first 3 steps of this technique. Yes, it's the same as the typical self-hypnosis induction.
So why is that significant?
It means that if you've ever tried self-hypnosis, you already know how to meditate.
Pretty cool, right?
That's not to say that meditation and self-hypnosis are the same.
Far from it.
Exploit The Power Of Hypnosis
The purpose of meditation is to get focused on the present moment. With self-hypnosis, the aim is to go deeper into a trance-like state. From there you become more open to suggestions which can help you make changes in any area of your life.
You still get to enjoy the feeling of calm and relaxation.
You still get the time you need to collect your thoughts and prepare your mind.
But with self-hypnosis, you get a whole lot more.
Most forms of hypnosis include three stages, which are:
Induction stage – similar to steps 1 to 3 above, designed to relax your body.
Change stage – where you address the issue you want to work on.
Exit stage – where you return to normal waking consciousness
You start out with a specific objective in mind, or an intention. That might be to set a particular business goal, such as boosting sales, or increasing staff morale, or raising the company profile.
Once you're feeling relaxed, you can really start to focus on the issue. This happens during the change stage, where you use visualization to get even more relaxed.
If there's a problem you want to solve, you can visualize ways to do it. See it as a piece of paper that gets lifted up and blown away by a gust of wind. Or a large boulder that gets crumbled away into dust.
If a certain business goal needs your attention, use positive affirmations to fix it into your unconscious mind. Once it's there it'll constantly work to remind you about what you want to do.
For instance, if raising staff morale is something you want to do, you might say:
"My staff help keep my business growing" or "I'm blessed with a wonderful staff team."
This highlights the importance you place on your workers and their value to the business. It might just be the impetus you need to spur you on. To be nicer to them, to give them more perks, to keep them happy, and to ensure your business continues to go from strength to strength.
While meditation might be good for easing you into your day, self-hypnosis puts that extra bit of oomph into the process. It's like meditation with bells on.
Want to make the most of your mornings? To enjoy some of the same kind of success as the world's most powerful entrepreneurs? Then self-hypnosis could hold the key.
Check out this 6-step guide to self-hypnosis infographic to discover an easy way to hypnotize yourself quickly and safely.