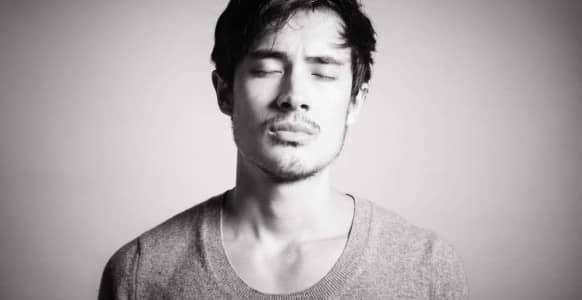 Your conscious mind helps you live a healthy life. You really couldn't survive without it. Sigmund Freud loved to use the idea of the iceberg to distinguish the conscious mind from the unconscious mind.
The "tip" of the iceberg that extends above the water represents the conscious thinking mind. This part of your mind is the objective or thinking mind. It only holds one thought at a time. It also identifies information, and processes it through the senses or through sight, sound, smell, touch or taste.
This part of your mind is continually observing and categorizing what is going on around you. The unconscious mind, which is the part of the iceberg below the water, represents everything else – which is a lot.
Even though the conscious mind helps you as you go through your day, it can also hold you back by keeping you stuck in unhealthy patterns. Learning how to break through these limitations is critical when doing self-hypnosis because the conscious mind can interfere with all your good work.
Defeating Conscious Interference
Let's say you have a desire to plant a garden. There are a few ways you can go about this. You could research different seeds and figure out the best ones to plant, and then even add some additives into your soil if it isn't up to par.
But let's say you took another approach. After following all of the steps above, you also went out into the garden everyday and dug up the seeds to check on their progress. Every time you did this, you would be reassured that all was well. However, as you can see, your constant nitpicking actually did more harm than good, because if you took this approach, your garden wouldn't be looking very well.
This is the same thing that happens when you overthink something. This is your conscious mind interfering. If you want your garden to thrive and prosper, you need to leave it alone so it has space and time to grow.
The same thing applies when doing self-hypnosis. In a sense you are placing an order just like you would at a restaurant. If you went to a restaurant, and ordered a meal, you certainly wouldn't follow the waitress back into the kitchen and stand over the chef as he prepared your meal because that would be ridiculous.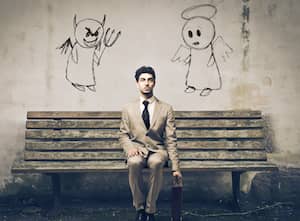 When you give your mind an order and constantly fret about how the order will be fulfilled, you are in a sense doing the same thing. If you find yourself doing this, there are some steps you can take to counteract this…
1. Keep The Conscious Mind Busy
When you keep your conscious mind busy, it doesn't interfere as much. All you have to do is find other things to get involved in, so your conscious mind is not continually focused on the problem at hand.
If you have time, try taking a walk or engaging in some other task; this allows you to let it go and allow the unconscious mind to work its magic.
2. Stay Engaged
It's important to have a little faith! Sometimes it can be frustrating "waiting" for the unconscious mind to work its magic. If you find yourself in this predicament, and you decide to try some other approach, you are actually disengaging from the process.
The key is to keep yourself engaged, without being too engaged.
3. Discover Ancient Chinese Secrets
There is a Chinese philosophy known as Taoism that is based on the idea of trusting your inner nature and letting your unconscious mind do the work. This approach allows the conscious mind to sit back and appreciate things setting the scene and then letting the emotions and events roll out as they will.
This may be easier said than done, but here are few tips to help explain this…
This is also known as doing without doing or "Wei Wu Wei". This may be a little confusing to you at first, because it may be hard to imagine doing something without really doing it. When you hand the responsibility over to the unconscious mind, you are trusting that it knows how to carry it out.
This is also known as "Pu." In the Tao philosophy, there is a saying that goes:
"The Tao that can be named is not the true Tao."
What this means is that if your intellect can grasp it, pigeonhole it and put it into a neat and tidy box, then you have probably missed the entire point.
The Four Taoist Stages
The Pre-Hypnotic Suggestion
Hypnotic Questions
Emotional Streaming
The Big Drift
Pre-hypnotic suggestions typically involve affirmations, visualizations and inner pep talk. Affirmations are statements that emulate the state of mind or condition you want to be in, and they are always set in the present tense. Affirmations are incredibly effective and they are easy to create and use.
Hypnotic questions, sometimes called afformations, are also a great way to keep the conscious mind busy. You can say statements like:
"How quickly am I mastering the power of self-hypnosis?"
"Why is it that I am such a master of self-hypnosis?"
These are simple to create and by saying them, it actually gives your mind something to answer.
Emotional streaming or Emo-streaming is similar to the idea of hypnotic questions, but it's based on emotions and moods. For those who find themselves getting stuck on the content of the goal, emo-streaming works well.
For example, you could picture yourself at a point in the future, say a year or so down the road. Take yourself there in your mind and ask yourself how you would be feeling having already achieved your goal. Avoid "thinking" and focus on "feeling" instead.
You can even picture yourself moving way beyond the goal, imagining how you feel having achieved that all-important milestone.
Last but not least is the Big Drift. The Big Drift involves allowing your mind to become an observer or a witness – noticing the responses that are happening, without making any judgments. In other words, you're just allowing things to occur.
Trusting in the process of the unconscious mind is what this is all about. The Big Drift allows you to create a space in your mind where new possibilities can enter.
There are 7 stages of the Big Drift.
Prepare yourself
Review resources
Review your purpose or problem
Review possibilities
Choose a behavior or action
Integrate everything
Get on with your life!
All of these techniques work by the process of distraction. In the Big Drift, you start by preparing yourself and looking at your hands as if they weren't really your hands. In step two allow your arm to lower automatically, while you review your life lessons.
Once your arm reaches your lap, you can then review your problem or purpose for self-hypnosis. Step four involves allowing your second arm to descend while you review the myriad of possibilities.
The next step involves you simply giving yourself a behavioral prescription. Step six involves closing your eyes, if you haven't already done so and integrating all of the steps together.
Step seven is really about learning how to "let it go" and learning how to get on with your life. Focusing on something too intently only slows the process down; so don't think too much about your issue once you finish your session.
In order to listen to your unconscious mind, you have to start tuning into your intuition and paying attention to your hunches. Sometimes the messages of the unconscious can be subtle, but other times they may roar like a lion.
Using self-hypnosis is very exciting because you really have no idea how the unconscious mind will present the opportunity or change to you. Using these methods allows you to open up your mind to new possibilities – possibilities that your conscious mind would never come up with!
When doing self-hypnosis, try not to take yourself too seriously. This should be a fun process. Take as many or as few of these tips as you want, because only you know what works for you.
Play around with these techniques until you find the combination that works for you. With your conscious mind out of the way – anything is possible!
You need your conscious mind to help you make important decisions throughout your day. Without it, you could not function. Always keep in mind though that your unconscious mind is vastly larger than your conscious thinking mind. Using the idea of the iceberg once again, you can clearly see that your unconscious mind plays a huge role in your life.
Programming your unconscious mind is easy, once you decide what you want to work on. The truth of the matter is that any problem you have can be solved using self-hypnosis because your unconscious mind is quite brilliant and it can help you achieve any goal.
The trick is getting your conscious mind out of the way and these techniques can help you do so.