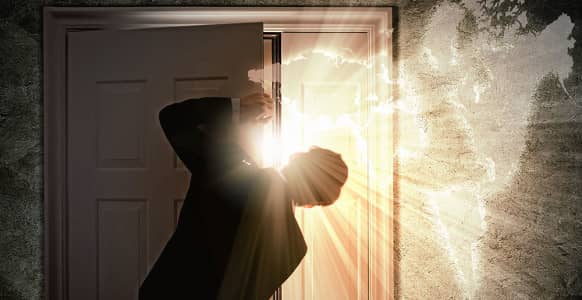 Active and passive hypnosis styles can be used for double the impact and twice the range.
So far we have focused on switching our points of view to one empathizing with the subject's internal processes.
We have a finer set of tools in the form of suggestion styles that have been graded for their impact on the individual.
We have moved away from the distracting fixation on hypnotic depth and are focusing more on the effects we want to achieve.
There are just a few more concepts to address before we can start training our subjects to be highly responsive in hypnosis.
The first of these distinctions I want to address is how to prepare the mind for hypnosis.
Essentially there are two styles that you can adopt in hypnosis: active and passive.
In active hypnosis we are constantly getting some kind of active feedback from the client to judge the impact of individual suggestions.
This might be in the form of asking questions (like "and what's happening now?") or in the form of giving suggestions for a certain activity to be carried out (e.g. a hand levitation).
A typical example of the active form of hypnosis is the way a stage hypnotist likes to give a barrage of suggestibility tests.
Right from the start of the stage show a participant is then expected to act out their internal experience.
So right from the start the subject is doing something.
On the other hand we have the passive trances.
In these the client sits in his chair or reclines on a couch and just melts away.
It is deeply relaxing, and typically the hypnotist just offers suggestions.
If she is good she'll even judge their effectiveness as best she can from minimal cues.
These types of trances are typical in a clinical setting.
Passive hypnosis is characterized by a depression or inhibition of the various psychodynamic systems.
Now when we look at hypnosis training as a kind of effect, we realise why choosing the wrong approach can make life harder for the hypnotist.
Lets say that the hypnotist is aiming for automatic writing as his desired outcome.
If he focuses all of his attention on getting the subject to go "deep", he may well send him so "deep" that he just cannot move.
It is very difficult to write something when you cannot move.
In that instance the hypnotist has created his own failure by a set up based on a poor understanding of the hypnotic subject's experience.
A more knowledgeable hypnotist might start off with an active approach straight away.
After all if the subject is going to need the use of her hands, why not make that part of the trance induction? Of course all is not lost for "passive hypnosis".
Now that we know that passive hypnosis tends to inhibit functions, we just use the same suggestions to elicit a gradual change in the subject that "wakes up" the function we need again.
An example demonstration I did takes a subject through a passive trance and asks him to open his eyes.
After he closes his eyes again, the hypnosis session continues.
He is then asked to open his eyes and stay in trance.
The hypnotic subject later describes how both experiences of having his eyes open were completely different.
Typically asking a subject to open his eyes mid-session will tend to lighten the trance – unless, that is, you make a point of suggesting that they stay in hypnosis.
The same is true of movement, the swallowing reflex, cognition and other internal functions.
I strongly recommend that you explore your own responses under self hypnosis to get a better empathy of how you can experience hypnosis in different ways.
Knowing this helps you to transform passive trances into a limited range active trance in which only the ability you want is "awakened." This is very powerful.
A passive trance can switch off a lot of the interference that might occur.
I believe that this is why the traditional literature on achieving "somnambulism" speak of first attaining a kind of hypnotic coma, and then slowly teaching the subject to function in this coma until eventually they can look completely awake, but will actually be acting completely unconsciously!
Milton Erickson often suggested that in order to get some of the more bizarre hypnotic effects a hypnotist should hypnotise his subject into a very deep (read "passive" in this context) trance.
Then you should leave him there for about 20 minutes to allow the body to acclimatise to functioning at this level.
Finally you "awaken" an active trance in him one step at a time.
Erickson called this: teaching a patient to operate effectively in hypnosis.
So we now have another piece in the puzzle of how to train a hypnotic subject.
It will differ depending on which type of hypnosis you use: active or passive.
Both have their advantages.