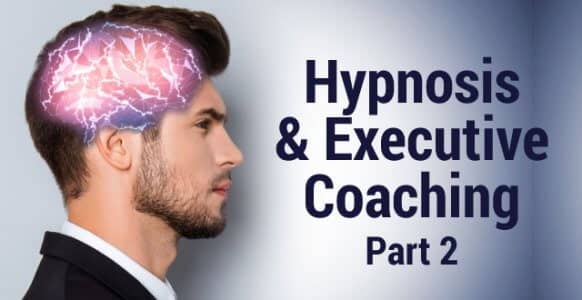 Get ready for Part 2 of a new HypnoLabs video training on how to use hypnosis in executive coaching.
When it comes to executive coaching, projecting self-assurance is essential.
And having a go-to framework you can use within your sessions is an excellent way to build your confidence.
Last month, you covered how to start your session with a consultation and create the right context for effective coaching throughout the session.
In this new video training, master hypnotist Igor Ledochowski shows you how to structure your first session, along with the core ideas, questions and approaches you can use when working with your subject.
Watch this video to discover…
A helpful structure you can use for your session and what you'll want to achieve at each stage (hint: it puts the P-CAT formula in action!)
Where you'll want to focus most of your time during the first session with your client
The core idea you can use to approach ANY executive coaching session (regardless of your client's specific problem!)
Why your key goal throughout the session should be to get your client to start doubting their problem
The two types of questions that will be most useful to you during the coaching session
And much more!
To access this month's exciting training,
log into your HypnoLab Members Area.
Not a member?