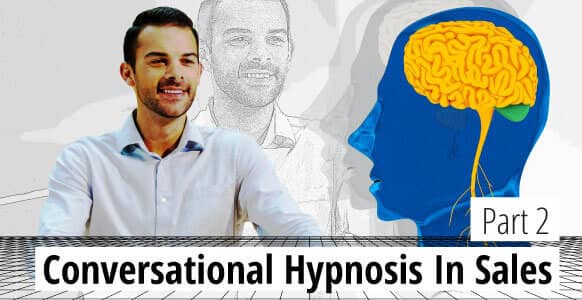 Ready for Part 2 of the HypnoLabs video training on using ethical conversational hypnosis in sales?
In this new video training, master hypnotist Igor Ledochowski reveals how to create the right mindset during your sales calls or presentations.
This is a crucial step in the sales process, one that many people forget.
Here's why you don't want to make the same mistake:
When you help your potential customer understand the value you can provide, the more likely they are to actually want to engage with you!
Watch this video now to find out more, and to also discover…
How to ease your fear of making contact with potential clients
A useful exercise to help you step out of the "what's in it for me" mindset
How to use 3 hypnosis tools in your sales calls (with examples showing you how to get each one right)
And lots more!
Pssst! If you missed Part 1 in this hypnosis in sales series, you can catch it here.
To access this month's exciting training,
log into your HypnoLab Members Area.
Not a member?