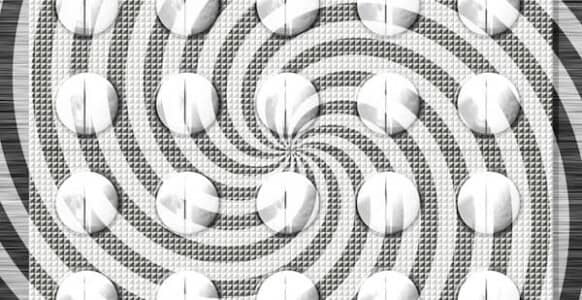 World War I.
The Great War.
Millions of poorly trained soldiers on both sides, most ill-equipped for the task. Many forced to endure appalling conditions in the trenches. Dirty, smelly, crowded, unsanitary, and open to attack from the enemy at any time.
10 million dead, 20 million injured, and almost 8 million missing in action.
Many of those who lost their lives did so simply because they didn't have access to the proper medicine or facilities. But occasionally, someone got lucky.
That's what happened to one fortunate soldier. He was rescued from the field of battle and brought to the patch-up tent.
The medical staff on duty took one look at his injuries and knew they had to operate. If not, the soldier would surely die from his wounds.
But… there was a problem. They'd run out of morphine. If they operated without the anesthetic, the pain alone would be enough to kill the young man. If they didn't operate, his chances were slim.
After much head-scratching, a nurse stepped forward. She filled a hypodermic needle with saline solution – a mixture of salt and water – and injected him. BUT… she told him it was morphine. The soldier instantly started to feel the pain subsiding, and the doctor was able to operate successfully.
Amazing, right?
What's The Placebo Effect?
This is an example of the placebo effect.
A placebo is a substance which doesn't contain any active ingredient that can affect your health one way or the other.
It's normally administered as a pill or injection. It's used in trials to see if genuine medicine has any measurable benefits, with one group given the actual medicine and another given the placebo.
The placebo effect occurs when people who receive a placebo – a dud, in other words – respond to it as if it was the real thing.
Researchers have found that the placebo effect can be activated in a whole range of different ways. There are examples where two groups are both given placebos, with one group told they're receiving the real medicine. Astonishingly, the group that thinks it's getting the "medicine" responds more positively to the treatment.
Same story with the soldier.
He believed he was getting a powerful painkiller. He expected the pain to go away. He trusted the medical team to fix him up. And those emotions were enough to convince his brain that he'd be all right.
That he wouldn't feel any pain.
And, surprisingly, he didn't.
But things get even stranger the more you look into it.
Ever heard of François-Marie Arouet?
No?
Perhaps you know him by his nom de plume, which was Voltaire. He once stated:
"There is probably more cure in the doctor's words than in many of the drugs he prescribes."
Let's face it: people don't go to the doctor for something to do. They go because they want a cure for whatever ails them. They know it's the doctor's job to find or suggest one. He or she is a highly educated and trained professional with all the answers.
They rely on their doctors' expertise and experience to make their problems go away.
They trust them. They believe in their magic. They expect to feel better when they leave. And sometimes, that's all it takes.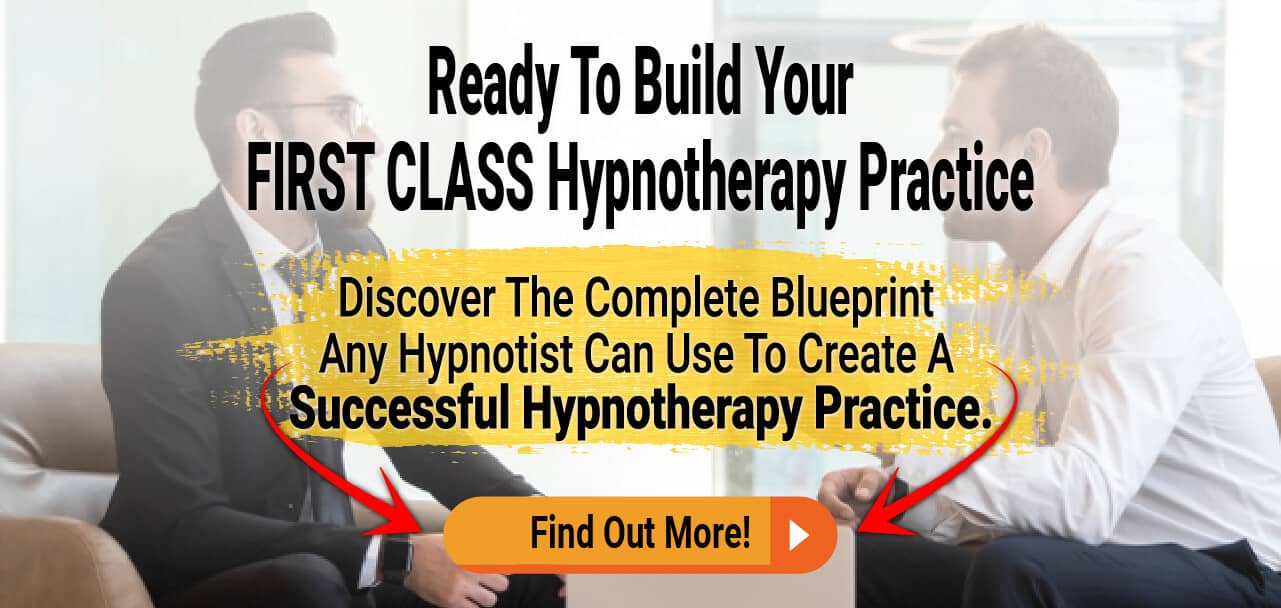 Is It All In Your Mind?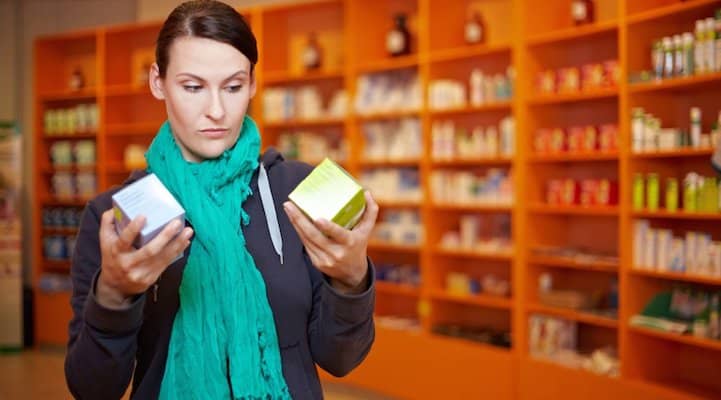 The placebo effect has been shown to be remarkably potent. Though the way it works is still something of a mystery, it throws up a bunch of interesting questions:
What role does expectation play in the process?
Is trust a crucial element for success?
If patients simply believe they'll be cured, is that enough?
One thing this phenomenon reveals is the immense power of the human brain. It can latch onto a belief or expectation and use that to heal the body. If you want further proof of what your little gray cells are capable of, consider this…
Gastric ulcers are fairly easy to diagnose and cure these days. You just shove a tiny camera down the patient's throat and you can see exactly what's going on. If you find any ulcers, standard medication will get rid of them in a jiffy.
That's what you'd expect in the 21st century, isn't it? But hang on…
In study after study, people with gastric ulcers were given sugar pills. Placebos. They weren't told they were placebos, so they thought they were getting powerful ulcer-beating drugs. And what happened?
The ulcers cleared up.
That's pretty weird, but it gets even more bizarre.
Some people were told to take 2 sugar pills, and some told to take 4. Those who took the higher dosage – of 4 "fake" pills – recovered more quickly.
Other studies show that injections produce more dramatic results than pills, even when the syringe is filled with saline solution. It seems that people believe injections are more powerful, that the "solution" gets into the bloodstream and hits the target faster.
And because they believe the injection is stronger, they get better faster.
So far so good, but what's it all got to do with hypnotherapy?
Hypnosis Is Like A Mega-Placebo
Professor Irving Kirsch has studied the link between hypnosis and the placebo effect. He came up with what he called the "response expectancy theory" to explain what they have in common.
In a nutshell, the theory means that people experience what they expect to experience. For example, when they go to the doctor, he tells them they have a mild chest infection. He explains the kind of medicine he's giving them and how long it will take for the symptoms to clear up. Then he writes a prescription.
The patient gets the prescription filled at the drugstore and begins taking the medicine. Before long they're feeling better, coughing less, breathing easier. They're recovering, either because the medicine is working, or because they expect it to be. In some cases, it's a combination of both.
They expect to experience relief. They expect to feel better in a few days. They expect the doctor to know which medication will cure them.
Doctors are authority figures. Their patients trust them. The doctors also believe the medicine will do the job, or they wouldn't prescribe it. So even if the patient experiences a placebo effect, there's no deception involved. Both patient and doctor expect the medicine to work – and it usually does.
According to Kirsch, clinical hypnosis (i.e. hypnotherapy) is a " non-deceptive placebo."
In plain English, placebos are meant to be deceptive. You're not supposed to know you're getting one. That's the whole point. It's a test to identify one of two things:
The effectiveness of the medicine
The patient's response to the medicine/placebo
With hypnotherapy, however, you know what you're getting. There's no sugar pill or saline solution on offer. But it still works in similar ways.
If you have trust in your therapist, you'll probably enjoy better results. If you go to your hypnotherapy session believing in the therapist's abilities, you'll be more likely to achieve your objectives.
If you expect to leave the session feeling better, or more motivated, or more confident, then you probably will.
Like the placebo effect, your hypnotherapy session will obviously be of more benefit if you go into it with trust, belief, and expectation. If you believe the placebo is a powerful drug, your pain will ease. If you believe hypnosis is going to get rid of your stress, you'll feel more relaxed and worry-free.
As therapists, then, it might make sense to approach sessions with those things in mind. After all, it wasn't too long ago that the word "hypnosis" conjured up thoughts of hocus pocus and snake charmers. Now, though, the practice of hypnosis is becoming more and more accepted as a genuine alternative within the medical profession.
The truth is, it doesn't matter how your subject makes changes in his or her life – as long as the changes are made. In other words:
You can take advantage of the placebo effect!
You can heighten their expectations. How might you do that? Here are a few ideas:
Establish trust –  Be honest, positive and upbeat with your subjects. Tell them exactly what you can do for them. Talk about your qualifications. Remind them how long you've been helping people.
Build Rapport – Communicate openly so that you get to understand the subject's issues as fully as possible. This creates a "getting to know you" atmosphere in which you'll both benefit. Find some common ground, like maybe you both have teenage children, or enjoy fishing.
Boost Belief – Suggest a proven intervention that you've used "dozens of times" so that the subject will be able to believe in its effectiveness. Explain how it works and what the subject will get out of it.
Create Expectation – Cite successful cases where the intervention has worked. Without mentioning any names. Cloak it in an anecdote (my friend John) or use a percentage, such as 99% of people find this works.
If there is an element of the placebo effect in hypnosis, then expectation is the key. When your subjects expect to leave the session feeling "cured" – or at least on the way – then all the evidence suggests that they will.
If they trust you.
If they believe in what you can do for them.
To paraphrase Voltaire:
"There is probably as much cure in the therapist's words than in many of the interventions he or she uses."