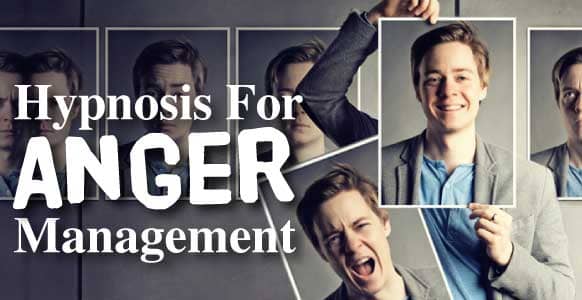 When using hypnosis for anger management, the following Korean saying is a fantastic summary of what happens when someone gets angry:
"Kick a stone in anger and you'll hurt your foot."
They lash out (by kicking the stone) but only end up causing themselves harm (by hurting their foot).
The truth is, though, that anger in itself is not a bad thing.
It's how you deal with it – i.e. anger management – that's the important part of the equation.
But before looking at that, let's find out a bit more about what anger is, where it comes from, and why it needs to be handled appropriately.
What Is Anger?
According to the folks at the Mayo Clinic, anger is a "natural response to perceived threats".
It's a basic human emotion, a natural part of a person's emotional makeup, like happiness, sadness, anxiety, surprise, and so on.
Emotions like these are linked to the natural survival instinct, part of the "fight or flight" mechanism that prepares you to respond to a threat, whether it's real or imagined.
When someone is angry, their body releases adrenaline, their muscles tighten, their heart rate and blood pressure shoot up. They'll feel tense and will probably go red in the face.
The Incredible Hulk is an exaggerated (and obviously fictional) version of this. When he gets so angry that he can't contain it any longer, his "fight or flight" mechanism kicks into gear and gets him ready to deal with any imminent danger.
Fortunately, when normal people get angry, they don't turn green or proceed to rip their clothes to shreds.
But like the Hulk, they do feel the need to deal with something that's threatening them and upsetting their emotional equilibrium.
The Link Between Anger & Personal Boundaries
Anger is the way someone expresses themselves when they feel that a line or boundary has been crossed.
It's perfectly normal and natural, and it only becomes a problem when they try to suppress their anger.
This emotional suppression forces them to try and control the anger and push it down inside when they should actually be trying to deal with the anger properly and openly.
When anger is expressed in a healthy way, it usually dissipates.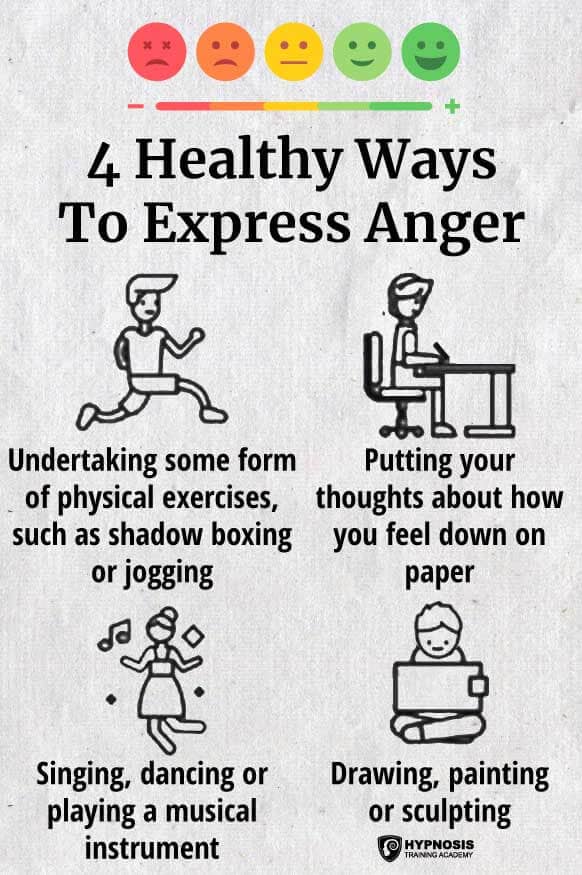 Once the angry person believes their violated boundary is safe and intact again, the anger will subside. That's the perfect time to sit down and calmly explain to the other person what they've done and how they can avoid doing it in the future.
If someone has a short fuse and loses their temper quickly and often, that's a sign that they have a wide boundary that's probably inappropriate.
If their boundary is so huge that other people can't help but invade it, then that boundary is obviously unreasonable.
One way to help your client deal with anger issues is to assess whether or not their boundaries are reasonable and realistic.
If they're not, you can help them redefine those boundaries, which in turn will help keep flare-ups under control.
The Role Of Forgiveness In Dealing With Anger Issues
Forgiveness can be a valuable tool to help your client let go of their anger. When they're able to forgive the person they're angry at, that gives them the power to move forward with their life.
Once they've forgiven the other person, they don't have to think about them anymore. But they don't have to love the other person to forgive them. They just need to love themselves enough to realize that they don't have to carry that other person around with them any longer.
There's an old saying that goes: "Love the sinner and hate the sin." In some cases, you have to separate love from forgiveness, while in others you can actually combine them.
It's easy to love your own children, for example, and to forgive them when they accidentally break a window or do something they're not supposed to.
It's another thing to love a rapist or a mugger, even though forgiving them is essential in order to move on with your life.
Of course, the most important person to forgive is yourself. As the Korean saying above implies, it's the angry person who suffers the most from their anger. Another way to look at it is this:
anger is what keeps you in the fight, while forgiveness helps you to let go of the fight.
Clients will experience and be affected by anger in different ways, and it's the therapist's job to find out what those effects might be.
How To Uncover The Effects Of Anger In Your Client's Life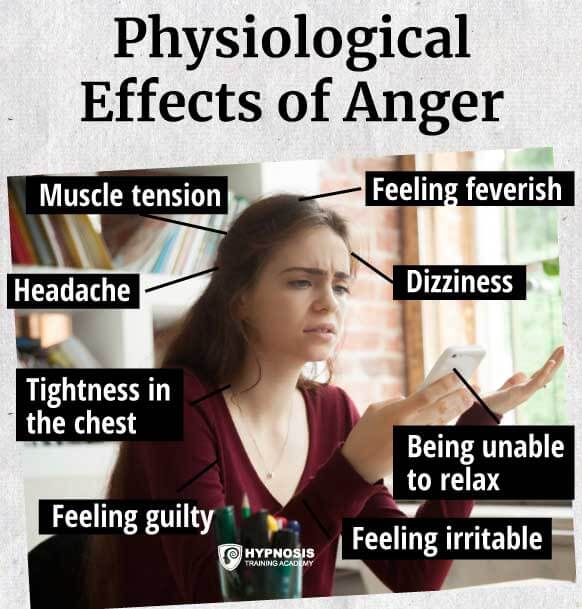 The above image outlines the consequences of anger, but the cause of the anger comes back to the issue of unreasonable boundaries.
During a hypnosis session, you need to ask questions before you begin the trance element– what are the person's boundaries? What are the infringements that set off his or her anger?
You can simply ask them when and how they get angry.
For instance, suppose it's a father who gets excessively angry at his children. You might pose a series of questions to help him put the situation into perspective and figure out exactly what's going on.
Why is he worried about getting angry at them? Probably because he wants to be a good father.
What does it feel like when they're misbehaving? They're pestering him and making it hard for him to concentrate or get anything done.
What do the kids want to do? They just want to play and have fun.
At this point it might be useful to get your client to talk about their own childhood. Perhaps they had an overly authoritarian parent or guardian and that's why they believe that children shouldn't have fun.
This could be followed up with a regression into their own childhood where they learn to have fun and to realize that having fun is ok and is what kids are supposed to do.
Most fathers naturally want their kids to have fun, and so he needs to transfer this new way of thinking back onto his own kids. They're not pestering him, they're just having fun.
Anger is often associated with guilt, and it's clear to see from this scenario how that could be the case.
Getting angry at his kids makes the father feel guilty because he knows that it's not the kids who are at fault but himself.
All of this information will help you discover how anger is interfering with your client's life, leaving them frustrated, anxious, vulnerable, and feeling out of control.
So what things can you do to help them deal with it?
>> Want to discover more about how you can leverage powerful emotions during hypnosis? The Advanced Hypnosis Masterclasses has an entire module dedicated to emotions, and contains 20 other modules on the most essential hypnosis principles and techniques. Get access to this complete library of the best information on hypnosis here.
2 Hypnotic Techniques To Help Your Clients Deal With Anger
As a hypnotist, you have a bunch of tools and techniques you can use that will help your clients access their own resources and deal positively with anger.
Here are 2 examples of the kinds of things you might try.
The Hypnotic Blitz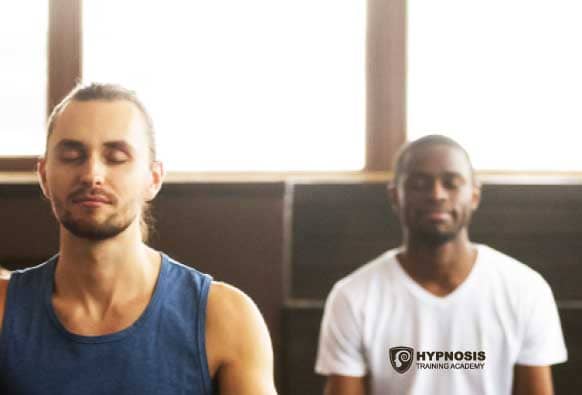 The blitz is a technique used to mine for resources within your client's mind. It involves asking questions to pull information from the client.
If anger is a problem for them, how do they want to be instead?
Take the case of the father who loses his temper when his children are playing, like children do. He doesn't want to keep blowing his top unnecessarily. So, what does he want?
He might say he wants to be a good father. Then you might ask:
"What will that do for you?"
Perhaps he'll reply that his children will grow up into fine young men and women.
Then you could ask:
"How will you know they're fine young men and women?"
He'll say because he'll feel proud of them. He'll see that they're good people doing good things and it will make him feel amazing.
Where the blitz is concerned, it's all about the questions. Asking the right questions helps you discover how the client would rather be. And that helps you find out how they would like to change.
The answers your client gives you will provide loads of information about their beliefs, their values, their dreams, their goals, their ambitions, their fears, and their desires.
You can use the blitz technique to instill future memories in your client.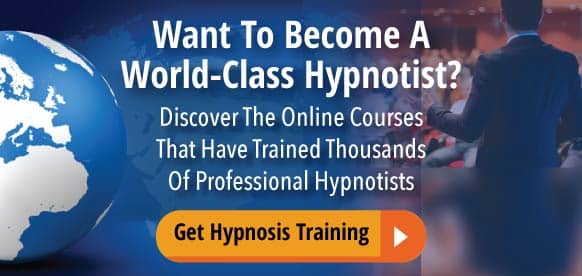 For instance, you might ask what kind of results they'll be getting when they behave like a good father.
What things will be different in their life as a result of being a good father? How will they feel when they have this kind of outcome?
The trick is to find out what your client enjoys so you know which things to put into the blitz. They have to come from the client, and then you use them to create future memories where anger does not enter the equation.
It's also possible to include a task within the blitz to give your client something concrete they can act on when they're away from the hypnosis session.
It could be 5-10 minutes doing some activity every day that will help them stay calm and composed. Whatever the task is, it will depend on getting to know the client and what makes them tick.
Before they can do the task, however, you have to ask them a few questions about the task, such as:
When will they do it?
How will they know when to do it?
How will they know they're doing it right?
What will they do within the task?
Who will they think of when doing the task?
When will the task be done?
In order to do the task successfully your client will need to be able to answer all of these questions and be sure of their answers. If they get stuck on any one of the answers they'll risk coming to a standstill and won't be able to complete it.
Revivification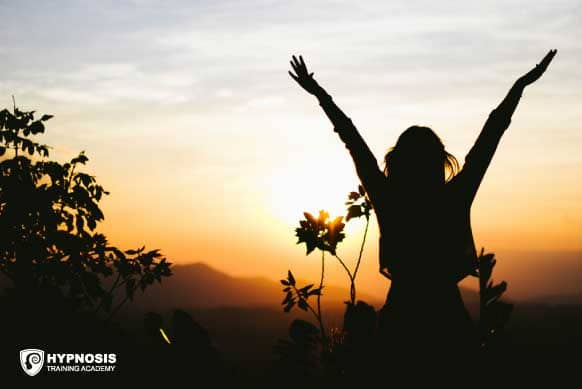 A revivification is used to revivify or "bring back to life" a pleasant memory. Your client will be able to remember the event clearly and will also be able to experience the emotions he or she felt at the time.
When the moment is so vivid your client starts re-experiencing it, but is fully aware that this other world is still around them, that's called a revivification.
This technique has a strong and positive effect that works by giving clients the resources they need to solve problems for themselves. It empowers them to take charge of something they have previously felt powerless against.
A revivification is all about tapping into a pleasant memory, creating a positive effect, putting your client into a good mood, and in this instance changing the way they experience episodes of anger.
>>Related Article: 7 Emotions Ethical Persuasion Masters Use: Uncover Their Secrets So You Can Transform Destructive Emotions & Inspire Change
Once you've taken them through a revivification, they'll know that they can cope more easily the next time they feel anger rising inside.
They'll have the resources they need to:
Recognize the signals when anger is bubbling up
Slow down and focus on a pleasant memory
Take the energy away from the anger and direct it towards a positive and enjoyable experience instead
In the angry father's case, there must have been a time in his life when he felt more in control. A time when he felt less stressed, perhaps, and more on top of things.
If he could avoid getting uncontrollably angry then, he must be able to do it now.
By reliving that memory he'll be able to tap into the resources he had back then and bring them forward to help him now and in the future.
Remember that everyone experiences anger at some time or another. It's just another emotion, like surprise or happiness. It's not necessarily bad in and of itself. It only becomes a problem when the frequency or severity of the anger interferes with a person's work life, personal life, or mental health.
With a little help from hypnosis, however, you'll be able to give your clients actionable and effective tips they can use to manage their anger successfully.