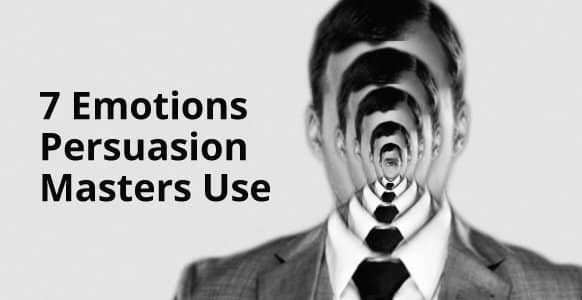 "It's just emotion that's taking me over."
Does the above line sound familiar? It's from the famous Bee Gees song Emotion, and yes, it relates to matters of the heart. Or otherwise known as that all-consuming thing we call love.
Which brings us to our next point… ever wondered why there are so many songs about love?
The answer is pretty obvious: love is one of the biggest, most powerful emotions there is.
Songs about love have a big impact on us because most people can relate to them. Either they are in love, or they have been in love, or they want to be in love.
Like love, every emotion has a positive purpose, something it's trying to achieve that's useful for that person.
When used ethically, emotions can create a tremendous amount of leverage for positive change within a person.
They allow you – as the hypnotist – to achieve profound results by tapping into a subject's emotions at a deep level, which in turn can transform the way a person thinks.
This enables you to motivate the person toward positive changes. Or it can simply be a case of releasing a block that's in the way, after which the motivation will naturally appear.
So far so good.
But why do we talk about the emotions of persuasion?
Well, again the answer is probably obvious. As a hypnotist, your goal is to motivate certain kinds of behavior.
To do that, you need to be persuasive. Your arguments have to resonate with your subjects. And if you can appeal to their emotions, then you can potentially persuade them to do great things.
Of course, when you start using these 7 emotions of persuasion masters, you want to focus on the positive intention behind them.
Your goal is not to get your own way or to exploit anybody. Not at all. This is not what hypnosis is about.
As a hypnotist with ethical standards, your job is to use hypnosis to help others lead more positive, happy and healthy lives.
Or as we often harp on about, you should only ever use hypnosis to be a powerful force for good in the world.
This is why it's so important to use your H+ during hypnosis. Which means before each session, you set the intention (so before any trance work) for a positive and successful session. You get into the mindset of wanting to help your subject achieve their desired goal.
It means being compassionate, listening to what they're saying and having an understanding tone.
It involves sending out positive vibes signalling that you care, that you can help and that something very powerful is about to take place.
In essence, you assume the role as a highly-skilled, confident and caring hypnotist who is able to help the person sitting in front of you lead a happier and healthier life.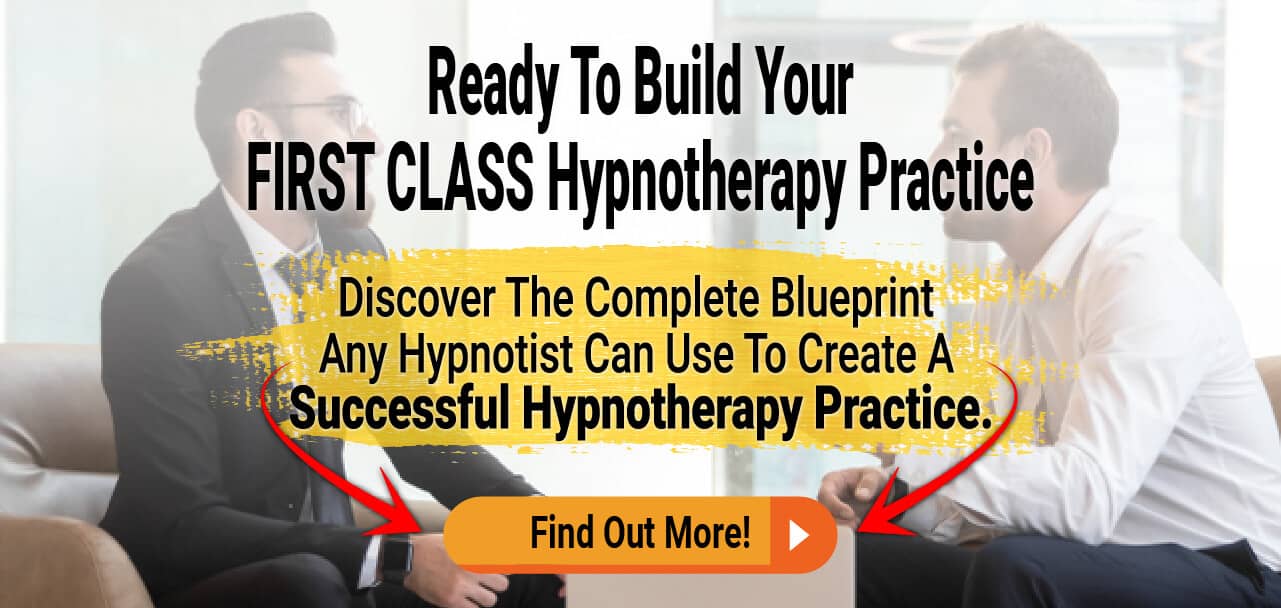 Every Emotion Is A Good Emotion
Every emotion is reasonable and rational within its own context.
In other words, every emotion has its own purpose. It's designed to affect you in a certain way to achieve certain results.
And when you understand what emotions are for, you stop fighting them and can start using them to transform the whole individual.
That's what we mean when we say every emotion is good. It all depends on the context, the timing, the frequency, the intention and so on.
For example, take love, there's no disputing that love is a positive emotion. That said, say that a subject believes they need someone else's love to validate their self-worth, or that love is the answer to all their problems, they could easily fall in love with the wrong person and for the wrong reasons.
In this instance, they're chasing a desire to experience a positive emotion, which just so happens to be one of the most basic things a human craves: to be loved. Nothing wrong with that.
However, their beliefs around love are misguided and could cause them to get into very unhealthy relationships.
So how can you use emotions in the right way?
For example, to help the subject in the above example find the loving relationship that they naturally crave, but in a more healthy way?
The first step is to understand the logic and purpose behind the emotion. (In a few minutes, we'll reveal what this means for 7 of the most powerful emotions.)
Next, you have to create a context that makes sense for this emotion to arise, something that will act as a trigger for whatever purpose/outcome you've got in mind.
NOTE: Setting the right kind of trigger is very important when it comes to motivating a genuine solution.
But once you've done this, you'll be able to activate the desired emotion (i.e. kindness).
Or in other words, skillfully weave a tapestry in which the emotion will arise. And when that happens, it will help to support the actions and behaviors you're suggesting. It will help you to become a more persuasive hypnotist.
But before we dive further into the nitty gritty of all this, let's take a look at the guidelines Igor follows regarding this kind of work.
Because regardless of whether you're dealing with positive or negative emotions, these "5 Keys" will help you to motivate a positive outcome for you and your subject.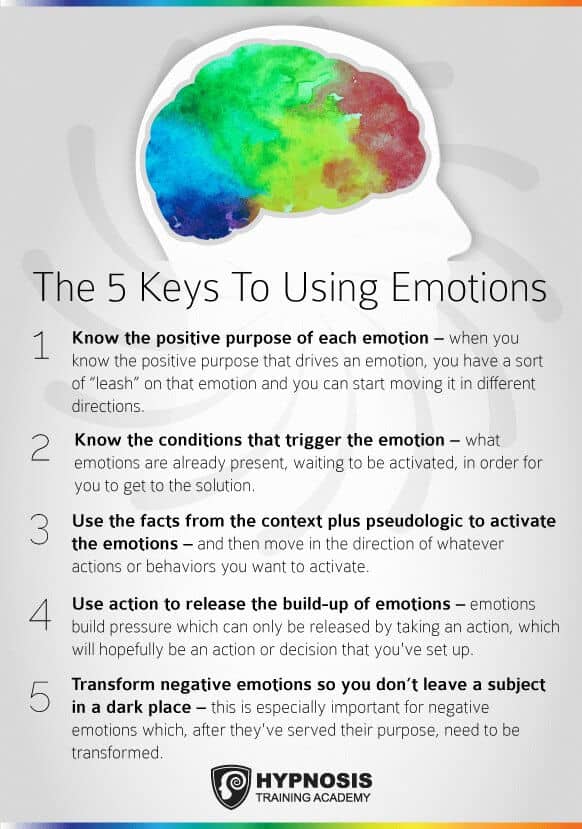 For the remainder of this article, we're going to focus on the 7 emotions of persuasion and how to work with them.
We'll look at the purpose of the emotions, the conditions that will build the emotions that you need, and how to release those emotions afterwards so that the whole emotional life cycle becomes natural, smooth and healthy.
To kick things off, we'll start with the dark side of emotions, the 4 emotions that are the most destructive – sometimes referred to as the Four Emotions of the Apocalypse. These 4 emotions are:
Fear
Anger
Hatred
Guilt
Believe it or not, each of these emotions serves a valuable purpose.
When you understand that purpose, you can transform the emotion. You can use it as a force for good, and then release it so your subject doesn't need to be suffering in an "emotional prison" any longer.
1. Fear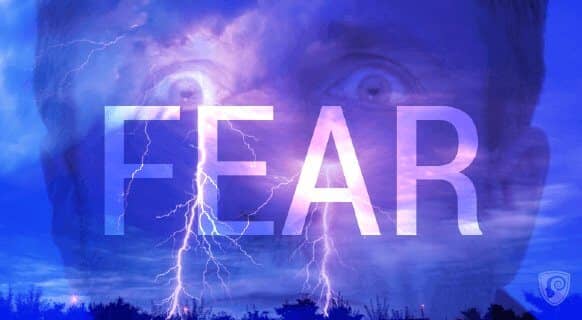 Fear is one of the easiest emotions for human beings to experience. This may be due to the fact that fear was initially designed to protect us.
It's better to be afraid in some circumstances because that means you can run away and live to fight another day. Especially if you're confronted by a hungry dinosaur or a saber-toothed tiger.
The Purpose of Fear
"I'm not afraid of death; I just don't want to be there when it happens." – Woody Allen
The purpose of fear is to protect you from harm. That could either be physical harm or emotional harm.
For instance, physical harm might occur if you're driving too fast and get into an accident. Fear prevents you from driving beyond your ability to control the car, making it less likely that you will have an accident.
Emotional harm might occur if you become afraid of embarrassing yourself socially and possibly losing social status.
Fear could also show up if you're concerned about your romantic partner leaving you, and the emotional pain that would accompany this loss.
These are the kinds of things that fear is designed to protect us from. The important thing to remember, however, is that the purpose is positive.
It may not always achieve it. There may be times when we feel fear inappropriately. But as long as you understand its purpose, you can guide it back to what it needs to be doing, and then you can release it.
At that point you have power over the fear and more leverage in terms of what you can do with it.
Conditions That Trigger Fear
Where does the feeling of fear come from? It appears whenever we anticipate harm in some way.
There are a few things we can say about fear that will help us to know when it might turn up again:
Fear is always future oriented – you can only be afraid of something that's going to happen. The only way you'd be afraid of something that happened in the past is if you were afraid of it happening again in the future.
Fear requires the belief that the event is likely to happen – obviously you wouldn't be afraid of the sky falling in on you as you walk down the road. That's not likely to happen. But if you have to give a speech and you're worried about getting nervous, well there is a distinct possibility that will occur. And because it's likely to happen, the more intense the fear can be.
The more likely it is, the greater the fear – this goes hand in hand with the previous point.
If it happened to others like me, or people better than me, then it's more likely to happen to me – the logic behind this is that if fear can affect someone like yourself, then it can just as easily affect you. And if it can get to people that are superior in some way, i.e. stronger or wiser, then why not you? If they're not immune, why should you be?
The closer in time the event is, the greater the fear – we all know we're going to die, but we're not constantly afraid of the idea because we believe it to be in the distant future.However, if someone rushed into your workplace and pointed a gun at your head, the potential for death is imminent, and the fear would be tremendous.
The unknown intensifies fear – we're likely to be more afraid if we don't know when fear will strike, if we don't know how intense it will be or if we don't know how long it will last.
Fear requires that you have hope that you can escape from the anticipated harm – if you have NO HOPE of escape, and if that is accepted as a fact, you will not trigger fear.
Here's a true story that demonstrates the last point.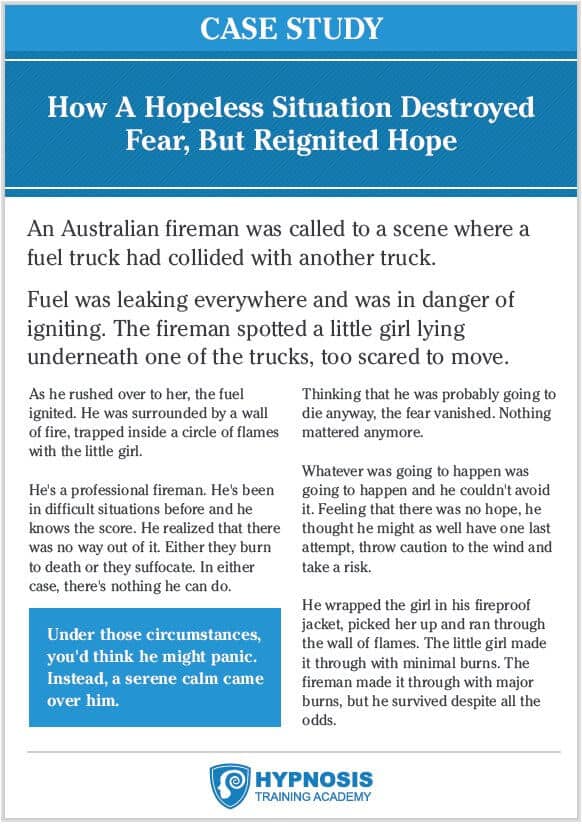 The Consequences Of Fear
Fear is designed to motivate you to do one of 3 things.
Fight
Flee
Freeze
It motivates you to engage with the object of your fear in one of these 3 ways in order to protect you.
As a hypnotist, you can take these consequences and use them to motivate certain types of actions.
How To Use Fear
Using the fight response, you can motivate specific actions like self-protection, forward-planning, or engaging in certain behaviors to avoid the problem in the first place.
It's what insurance salesmen, accountants and lawyers use.
They present the fear of a future problem to stimulate the desire to fight that problem. How do they fight it?
By getting the contracts, accounts, or legal documentation in order to deal with and avoid the problem in the future.
Next is flee, or the flight emotion. This emotion is about motivating change, which could be changing your situation or changing your personality.
The classic example of using the flight response to motivate positive change is the case of a battered housewife.
Fear for themselves and for their children provides the leverage needed to get them to leave. They're removing themselves from the environment of danger, and fear is the trigger that causes that.
Finally, we come to the freeze response. This is the most common reaction to fear, particularly in the modern world where actual dangers aren't as prevalent as imagined dangers.
The freeze response is basically an inhibitor that prevents you from doing certain things.
For example, it prevents you from crossing the street when a truck is racing toward you at 100 miles an hour.
It prevents you from blurting something out in a room full of your peers who might end up rejecting you, kicking you out or punishing you in some other way.
It's designed to inhibit behaviors that might get you into trouble, so you can use the freeze response to inhibit negative choices, such as going back to old habits.
To summarize, then, you can use fear to motivate action (like self-protection – i.e. fight the problem), to change (like moving house – i.e. flee the problem) or to inhibit a response (like shooting your mouth off – i.e. freeze the problem.)
How To Dissolve Fear
So you now know what fear is, what its purpose is, and what conditions can bring it about.
But how do you dissolve or get rid of fear? Here are 6 possible ways to go about it.
Physical motion releases the biochemistry of fear. That's why sports have a calming influence. Exercise encourages the release of endorphins, which make you feel good. Plus, the other benefit is that because your energy is needed for physical activity, it can help shift your mental focus.
Being rooted in the NOW prevents mental projection into the future. When you engage someone completely in the present moment, you have no attention left over to project, and there's no attention left over to feel afraid. If you're not in the future, you can't project bad things, so there's no negative anticipation.
Aim to reverse expectations about the future – If fear is induced by the expectation of harm, and if you start expecting good things to happen, the fear dissolves. So instead of your subjects expecting bad things, encourage them to expect good results. Reversing expectation is all about accessing resources, feeling resourceful and projecting those resources into the future. Then if a tough situation arises, you can deal with it.
Access a personal history – If someone has successfully made it through similar situations, that should make it less frightening in the future, because they KNOW they can handle it. In other words, they're taking resources from the past and bringing them forward into the future.
Create an aspiration – people will be able to overcome their fears when something big enough is at stake. When they have something that's more important than themselves to live up to, at that point fear generally disappears. For example, a mother who is protecting her children. She sees them in danger and is willing to sacrifice her own life, her own safety, and her own well-being to keep them from harm.
Make it inevitable – when a hopeless situation is accepted as inevitable and the person no longer struggles with their fate, fear will vanish. For example, if you fear death and you accept the fact that you are going to die, you get relief from it. Just like how the fireman did in the example above. Remember, you can't be afraid if there's no hope left for you to escape whatever harm you were afraid of.
2. Anger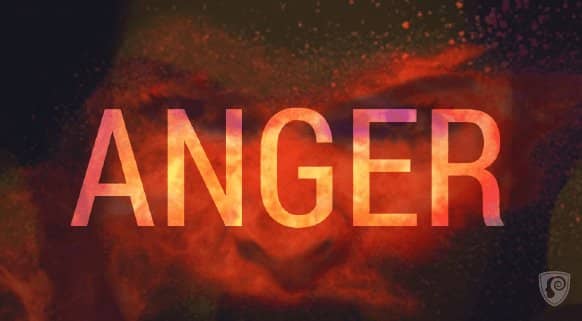 Although you might not think so, anger can be a useful emotion to have. It has the power to compel you to do something so that you're able to move forward with your life.
The Purpose Of Anger
"You will not be punished for your anger, you will be punished by your anger." – Buddha
The purpose of anger is to motivate an action. It overrides your inhibitions to allow you to do the unusual, to face fearful challenges so you can redress an ill, a boundary that's been crossed or self-esteem that's been damaged.
Anger can kick-start you into doing something. And once you start doing it, there's no need for the anger anymore.
So anger can actually be positive as long as you use it to motivate yourself and then begin moving on.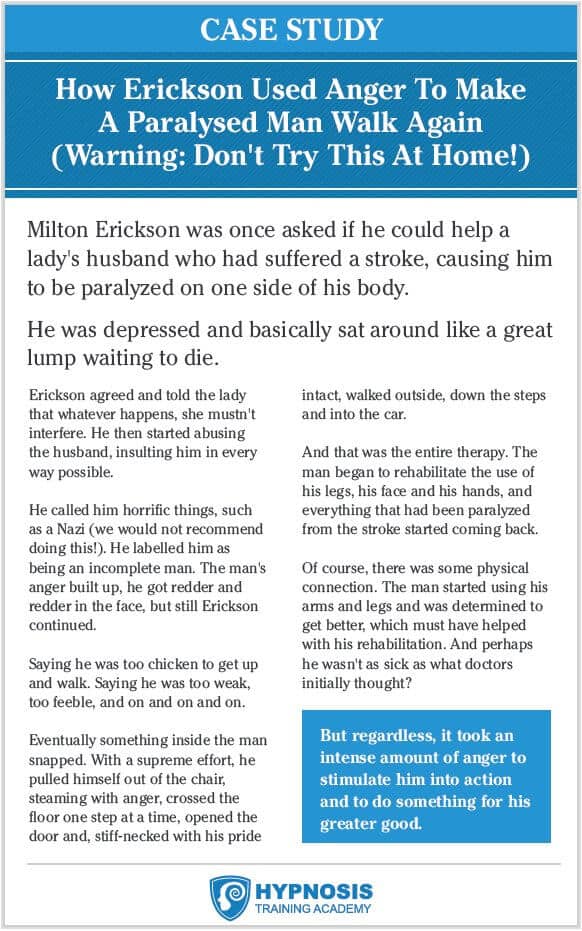 The key thing to remember here is that once the anger has served its purpose, there's no need for it to remain anymore. It can be released so the person is free to get on with a happy life.
Conditions That Trigger Anger
Where does anger come from? There are at least 7 separate contexts in which anger can rise up and surge through your body.
Contempt – If someone treats you with contempt, they're basically saying your needs are unimportant, or that YOU are unimportant. This shows up when people take other people for granted or use them like a doormat.
Spite –  Spite occurs when someone's words or actions imply that you don't deserve some form of benefit, so then they set out to stop you from getting it. It could also show up when someone goes out of their way to block another person from getting some benefit, even when they don't want that benefit for themselves.
Insolence – This is an attempt by someone to upgrade their status by downgrading yours. By basically saying "I am better than you" –  and therefore you are worth less. Insolence is usually expressed in defamation, gossip, criticizing etc.
Betrayal – This happens when someone who is supposed to be protecting or helping you fails in their duty. That could be a parent, a teacher, or an authority figure failing a child, a doctor misdiagnosing a patient, or a lawyer misrepresenting a client.
Simple shock – When something bad happens unexpectedly it can trigger anger as a defense mechanism.
Indirect attacks – When someone's words or actions imply that your project, your family or something else you value is no good. This is often taken personally and will act as a trigger for anger.
Public humiliation – When people you admire, or whose admiration you seek, or people that you are in conflict with see you shamed, it will make things worse.
Anger can be triggered in lots of different ways and in many different contexts.
For example, suppose you do a stranger a favor. A few days later you ask if you can jump the queue because you're late for work and need to catch the train.
The person looks at you blankly and says no. You feel betrayed, because technically speaking, that person "owes" you one, so it feels like they've betrayed your kindness by opposing you.
Likewise, if a boss gets opposed by an employee when he's proposing a project, it can make the boss incredibly angry because there's the assumption that the person had no right to oppose them.
However, the opposite is not necessarily true. If you're the employee and the boss opposes your project, most people just take it on the chin. They're the boss and it's their right to oppose it.
Another thing that will intensify your anger is how personal the assault is. As a rule, the more personal someone makes it toward you, the greater the anger will be.
For example, if there's someone that treats you badly but treats everyone else well, that makes the anger worse because it shows the contempt they have for you compared to the rest of the world.
In the same way, if someone is treating you poorly just to see you suffer, that makes it more personal.
The Consequences Of Anger
Once you know what causes anger, then you're able to see it coming. And when you can see it coming, you can take steps to protect yourself from it. You can also learn how to trigger it at appropriate times.
Anger induces a feeling of strength driven by the desire to "make things right" and will often override conflicting emotions like fear or guilt. But how can anger be used in a positive way?
How To Use Anger
The purpose of anger is to stimulate action, to motivate you to do something that will help re-establish your sense of balance.
In other words it can spur you on to do something you might not otherwise attempt.
Anger can lead to a desire for revenge. Not necessarily the "eye-for-an-eye" mentality, or a wish to see the person suffer who made you suffer.
But revenge of another kind. Like a student whose teacher told them they'd never do well. The student then works hard and excels, just to prove the teacher wrong.
The desire for revenge can be a powerful motivator and a useful and positive way to stimulate some kind of action.
It's particularly useful if the action you want to motivate people toward is something that's extraordinary, something that requires a bit more energy or is putting the person up against the odds.
For example, if there's an inhibition someone needs to overcome, anger could be the motivator that gets them through the initial pain barrier.
No matter what the pain is and no matter what the inhibition is, they're going to work through it to do what they need to do.
WARNING: Generally speaking, you should NOT try and stir up anger in people with extremely low self-esteem. They may mistake the criticism, contempt etc. as further proof of their worthlessness.
How To Dissolve Anger
What are some effective ways to reduce anger? As a hypnotist, you'll be using anger as a motivator.
But you'll also need to factor in a point where the anger can get released. You definitely don't want to leave people angry for the rest of their lives.
Here are a few ways to make sure anger is dissolved and removed for good.
Make it less personal – anger is an invasion of a personal boundary or an attack on someone's status or self-esteem. If the action is not personal, then the anger will tend to drain away.
Offer an apology – anger is designed to protect someone when they feel that their status is being attacked, their self-esteem is being attacked or their boundaries are being eroded.When you can re-establish those boundaries and lift the self-esteem again, the purpose of the anger has run its course. Typically we do this with an apology, lowering our status so the other person's status increases. Other ways of doing this might be to humble ourselves and show regret.
Practice forgiveness – This is the BIG CHEESE in terms of anger management. Forgiving someone does NOT mean you love them or that you accept or validate their behavior. It's simply a way to let go mentally and emotionally, cutting the ties so that the situation is no longer important and can no longer make you feel angry.
Redirecting Anger
There are a couple things you can do to channel anger away from destructive actions. If anger is very intense, bubbling away under the surface, you can't just switch it off. It needs some kind of release. Typically it gets released in one of two ways:
By offering a scapegoat – when the anger is re-directed at someone or something else, it can vent in that direction safely and there's no longer any need for it. The emotion has run its course and you can start reasoning with the person again. For example, governments have often used war as a way of refocusing a nation's anger away from itself and onto an "external enemy."
Through the other person's suffering – when the object of your anger suffers, it tends to release your need for redress.For example, before the 2008 Olympics, people criticized China for its human rights policy and behavior toward Tibet. There was worldwide outrage and talk of boycotting the games. However, the anger and criticism quickly dissolved after thousands of Chinese lives were lost in an earthquake. China suffered as a country, and the need for anger was vindicated enough that it virtually disappeared.
3. Hate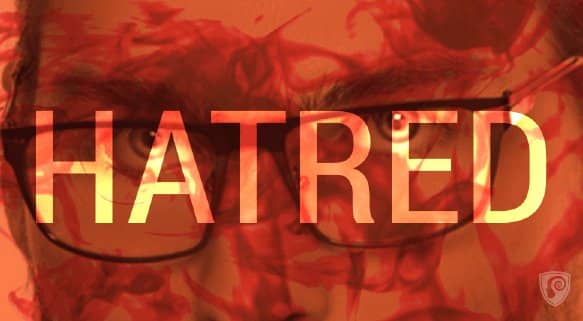 Hate is difficult to deal with because it isn't just a pure emotion. It's a mixture of an attitude (prejudice) with a state (aversion).
WARNING: Do NOT induce hate, because it's such an unstable emotion. Instead, use the insights below to hijack and transform it.
The Purpose Of Hate
"I have decided to stick with love. Hate is too great a burden to bear." – Martin Luther King, Jr.
Hate is a protective emotion.
Its purpose is to motivate you to destroy the object of hate. While anger serves to remove a temporary threat (something that's in passing and then you re-establish boundaries), hate is designed to remove a threat permanently, typically by destroying it.
This is normally a functional destruction, e.g. destroying someone's career instead of murder. So the purpose of hate is to protect someone by removing a persistent threat.
Conditions That Trigger Hate
What brings hate to the surface? Hate is typically induced when:
Pain or harm of some kind is perceived
The pain or harm repeats over time
This causes a massive aversion coupled with the irrational prejudice to destroy the source of pain or harm.
Hatred can be triggered by constant experiences of fear, anger, physical pain, loss, disappointment, etc.
Hate can also generalize from an individual case to a class (e.g. racism) and can be polarized from an extreme – e.g. a strong attraction, coupled with rejection or betrayal, can polarize to hatred.
Repeated attacks on friends, family, personal projects or values will cause anger, which can fester into hatred over time.
The curious thing about hatred is that it exists on a scale. For example, desire, liking something, disliking something and hating something are basically opposite extremes on the same scale.
Here's an example of how hatred can arise. Suppose you're involved in a lover's quarrel or a bad breakup.
That situation doesn't necessarily result in hatred. The hate comes afterwards when you relive those experiences or keep running into the same person and the negative emotions get stimulated.
In other words, you experience the pain over and over again. That suffering festers over time and that's what ends up causing the hatred.
Hatred can be inherited or learned from an authority figure like a parent or mentor. Some people merely pick up the prejudice element, while others adopt the full blown aversion and prejudice mix.
The Consequences Of Hate
Hate is designed to motivate you to destroy an object or person of hatred, in other words, an object or a person that is a source of constant pain.
This destruction could be a functional destruction, such as destroying a TV when you hate the messages being broadcast, keeping someone in prison, or ruining someone's political career.
For the sake of comparison, anger is designed to recreate a boundary or to induce suffering in another person or object.
It isn't concerned with their destruction.
How To Use Hate
Why should you avoid inducing hate on purpose?
Well, hate has a way of getting out of control. So when you encounter hatred, you need to hijack it and turn it into a functional destruction.
Then you can eliminate the hatred by dissolving the underlying pain trigger (e.g. anger or fear) that was being stimulated.
In some instances, hatred can be the catalyst that motivates you toward empowerment, self-release, doing well on exams, landing a sought-after job, and successes of a similar nature.
The key point is to realize that at some point, the healthy thing to do is to let go of hatred because ultimately it becomes self-destructive.
How To Dissolve Hate
The purpose of hate is to protect you from a perceived harm or pain. To dissolve the hate, you need to dissolve the underlying condition, the fear, anger, pain, injustice, inadequacy, loss, etc. that is hurting the person.
Once the underlying condition's been dissolved, the fear, anger or pain is no longer being triggered.
There's no longer any motivation to feel hatred. The "hatred well" has run out of water and will eventually dry up completely.
Another way to dissolve hate is to re-humanize the object of the hate. If it's an institution, for example, then recognizing that good people work within it could be enough.
If it's a person or group, then a simultaneous action dissolving the pain and re-humanizing those concerned might be necessary.
The most powerful way to dissolve hate is through forgiveness. We all know people who are embittered, grumpy, hate life, hate the people around them or hate the world around them. The only people who really suffer because of them is – them.
This is one of the secrets behind hate. It's an emotion that becomes self-destructive and can eat away at a person. Forgiveness helps to release the hate and the suffering that goes with it.
Finally, one simple way to dissolve hatred is just to remove the stimulus from consideration. Once you remove the source of pain, the trigger that keeps prodding the person, they can become more rational again.
Once they become more rational and reasonable, you can use your other influencing skills to start releasing the hatred.
Again, the purpose of this is not to leave people in hatred. You want them to be able to go beyond that so they're able to live a natural, healthy, happy life again.
4. Guilt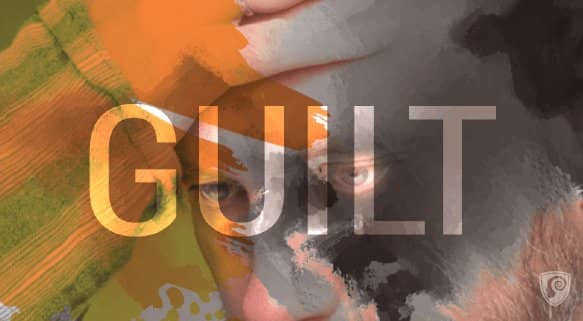 Guilt is closely related to shame. So closely related, in fact, that often you can assume one where the other is present.
The Purpose Of Guilt
"My guiding principle is this: Guilt is never to be doubted." – Franz Kafka
Guilt is designed to help you stick to a moral or ethical standard. It serves to motivate someone to repair any harm they've done when they've fallen below that moral or ethical standard. It also works to prevent future errors of judgment and to make amends for past mistakes.
Conditions That Trigger Guilt
In order to feel guilty about something there needs to be:
1. An accepted standard of behavior. This can be either:
an internal standard – I let myself down – or,
an externally imposed standard – you let us down
2. A behavior that falls below that standard
3. Some kind of harm or damage that has been caused
An internally accepted standard is something that if no one else saw you do it, you'd still feel ashamed.
You kick a dog and afterwards you feel bad for having done it. No-one knows and yet you still experience that sense of guilt.
An externally imposed standard is guilt that leans toward shame. That's where you adopt a peer opinion of what the standard of behavior is, and as long as your peers don't realize what's happened, you might not feel guilty.
However, if someone else knows, the fact that they know could activate or trigger the condition of guilt.
As well as a standard of behavior, you need to have behavior that falls below that standard. That makes perfect sense, because if you're meeting the standard, there's no guilt.
If one of the 3 points above is missing, it's unlikely that either guilt or shame will be evoked. The damage needed to fulfill condition 3 does not have to be "real."
It could be something like treating another person unfairly. The harm is the implied status attack (they are worth less than the others) even if the person doesn't have a clue that it happened.
Guilt is made worse when there are witnesses. The more important the witnesses are, the greater the guilt & shame that will follow.
The Consequences Of Guilt
What does guilt do to you? It makes you feel bad. So bad that you'll want to do something to make amends and soothe your conscience.
If a person doesn't make amends for some harm they did, the guilt can haunt them for a lifetime. They may also experience feelings of denial because it's more comfortable to believe that any wrongdoing was not their fault – this way the behavior doesn't contradict with their standards.
Used with caution, guilt can be a great motivator as a force for good. As with anger and hatred, make sure there's a release at the end of it so the person ends up in a better place than when they met you.
Guilt can be used or abused. Where abuse is concerned, guilt is probably the most common tool of control within relationships, within a family structure, within certain religions, and even in business organizations.
How is it done? They make them feel guilty about not being good enough, about not doing the right things or about falling below a certain standard.
That leaves the person in a position where they're constantly trying to make up for it. And while they're trying to make up for it, there's massive motivation to follow the instructions given to them by the person who is abusing guilt.
For example, there's a relatively recent phenomenon in the UK called "chuggers," a made-up word for charity muggers.
These are people who come up to you in the street and aggressively try to get you to donate money for a worthy cause.
They always carry a folder showing you photos of how horrible the world is and how they're the only people that can help. But they can't help unless you give them the money to be able to do what they do.
These "chuggers" induce massive levels of guilt and sometimes shame because there's another human being (the chugger) witnessing your guilt. That's why it works so well as a tactic, and also why there's more and more of it happening.
You could argue, if a significant majority of donations went toward supporting the cause, this is more excusable because the underlying intention is to wholeheartedly help those less fortunate. But as this is not always the case (or charities are not upfront about where the proceeds go) purposely playing on your guilt this way is an unethical tactic.
How To Use Guilt
Guilt is the most common "natural" persuasion tactic used in personal relationships.
It's a great way to motivate someone to become a better person and to behave better in the future.
That's one of its primary purposes, to make sure you don't make the same mistakes all over again.
You can also use guilt to right a wrong or to repair the harm that a certain person has done. One way to get rid of the guilty feeling is to do some form of penance in order to overcome the problems they've created.
Here's an example of guilt being used in a subtle and elegant fashion.
A convincing government official once persuaded an entire cabinet to imagine that their families, friends and children were watching them when they were casting their votes.
It was a stroke of genius.
If you think your whole family is watching, you're going to vote in a selfless and ethical way.
How to Dissolve Guilt
Guilt is dissolved in one of two ways, and usually they are combined:
Making amends. An apology is one way to do it. Another is to make some kind of reparation in the form of gifts, money, or offering services.This demonstrates penance and the desire to repair the harm that's been done. When an apology or reparation is not possible, a symbolic cleansing can work, such as going to confession.
Taking the lesson to heart. This will release the need for the emotion to keep you on track.
What if you can't make amends with an individual? Perhaps the time has passed or circumstances mean you can no longer contact this person.
In cases like that, you can make amends symbolically. A great way to do that is by getting involved in acts of charity or acts of kindness.
These are great symbolic resolutions you can use in situations where you can't physically make amends.
The 3 Musketeers Of Virtue
The final 3 emotions used by masters of persuasion are positive emotions.
These emotions serve to counterbalance the 4 Emotions Of The Apocalypse and are referred to as the 3 Musketeers Of Virtue. They are:
Pity
Kindness
Admiration
You will notice that "love" has not been included in this list. That's because love can easily be evoked and most people know how to do this already. When love is difficult to evoke, it's easier to use the 3 Musketeers anyway.
1. Pity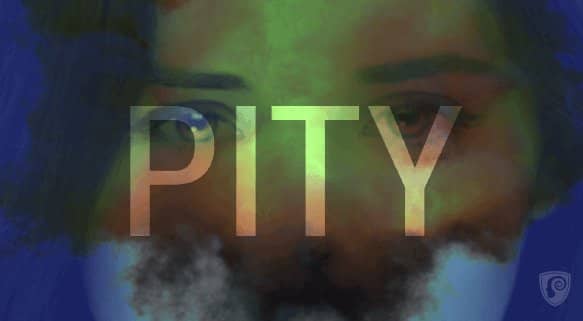 Pity is the feeling of sorrow and compassion caused by the sufferings and misfortunes of others.
The Purpose Of Pity
"The recognition of pain and fear in others give rise in us to pity, and in our pity is our humanity, our redemption." – Dean Koontz, Velocity
Pity motivates us to help someone that is in need. It's an internal motivation that is virtuous on one level, and selfish on another.
Why selfish? Because the underlying hope is that someone would help us if we ever got into the same jam.
Conditions That Trigger Pity
Pity is triggered by seeing someone suffer when they don't deserve it. Some of the conditions that can trigger pity include:
1. The more personal the connection is, the more likely that it will trigger pity. That could be someone who looks like you, or who comes from the same neighborhood, family, profession, school, class, country, and so on.
2. If someone suffers in a way that you are afraid of at some level. It doesn't have to be exactly the same, but structurally the same. An example might be the wealthy banker whose greatest fear is losing his money, so he helps out a relative with a gambling debt.
3. In order to feel pity, you have to be better off than the person being pitied. If the other person is better off than you, then there's no need to pity them. Pity is a way of feeling sorry for someone who's worse off than you are.
Pity is triggered when you see someone else in the grip of some kind of harm, or suffering something that you fear for yourself.
The stronger the fear, the more likely it is that you'll feel pity. You can make it more personal and more dramatic by painting a vivid picture of what's going on.
And that's exactly what the charity muggers do to get people to donate, showing them folders filled with photos of people who are suffering.
Consequence & How To Use Pity
Pity moves us to help someone in need.
It needs to be applied in the right context, when a person or a group is singled out as suffering without justification.
Extreme pity manifests as the "White Knight Syndrome" (or rescuer syndrome) which happens with someone who wants to come to the rescue of the poor, meek or oppressed.
Here's a brief warning. Although pity is a virtuous emotion, it can get stimulated over and over again. Like the other emotions we talked about so far, pity also needs a release.
If you're unable to release it, it might lead to guilt. That's especially true for those people who are sensitive to the rescuer syndrome.
They want to rescue the world and help others, but if their efforts don't live up to their own standards, they could trigger guilt.
If you do accidentally trigger guilt, you've got to realize you've done so and go through the release mechanisms for guilt, rather than the release mechanisms for pity.
How Pity Dissolves
When the conditions evaporate, so does pity. People may still be moved to act, but then other emotions are activated, which are usually either kindness or admiration.
So pity can be dissolved in the following ways:
When a person deserves to suffer – you would not feel pity for a gangster who is convicted for tax evasion, for example. They got the punishment they deserved, a sort of poetic justice, so pity doesn't enter the equation.
If the person dissociates from the victim – you would not feel pity if you felt the other person was not like you. In other cases dissociation is crucial to help people perform their duties, such as fire fighters and others who attend traumatic large-scale incidents. They need to put their pity on hold so they can focus on the job at hand.
When there is no "secret fear" that it could happen to you – you would not feel pity if you had successfully overcome a problem and knew you had the means to deal with it whenever it arose. It would seem like a no-brainer because you've been through it successfully so many times. Instead of pity you'll be unconsciously rationalizing it, thinking "why don't they do what I did?"
When the line is crossed and the "victim" demands too much – forget about pity: this is more likely to trigger anger. The reason why? Pity has a threshold. If they're demanding more from you than you're willing or able to give, it could destroy the goodwill that was motivating the pity in the first place.
When you are worse off than the "victim" then pity tends to dissolve – you can't feel pity for someone if you believe that you are in a much worse position than they are, when in fact it's probably you who should be pitied.
2. Kindness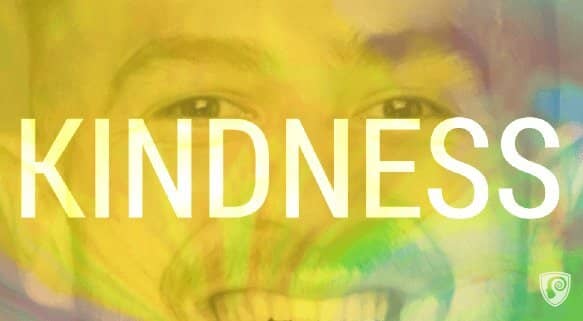 Kindness is the desire to assist or offer a gift to someone without an obvious reward. The most altruistic of all the emotions, kindness motivates action for no apparent payoff.
The Purpose Of Kindness
"No act of kindness, no matter how small, is ever wasted." – Aesop
The function of kindness is to be a sort of social glue, an emotional glue that bonds people in society.
The act of doing kind things for other people is tremendously rewarding. Kindness allows relationships to form through a kind of mutual indebtedness, so look out for hidden rewards.
Conditions That Trigger Kindness
It's difficult to pin down specific conditions that motivate kindness since these tend to be hidden rewards or payoffs that are bound up in the action.
That said, true kindness can come from your ability to empathize with others and offer unconditional love. However, to get to this stage, you must first fully love and accept yourself – even your flaws. Because once you're able to accept your own imperfections, it makes it easier to look beyond the imperfections of others and act with kindness.
Some of the hidden rewards of kindness include:
Admiration – society admires the kind. People are motivated to kindness and to "be a better person" like someone they admire. In such cases the reward is intrinsic.
Gratitude – you tend to expect gratitude from the person you assist. This is feedback that the other person acknowledges their indebtedness. Gratitude also indicates that a social bond has formed.
Affection – much like gratitude, the social bond and the payoff for an act of kindness might simply be to increase affection between the people involved.
Status – like admiration, people may want to BE admired, so their kindness is designed to increase their social standing. They are perceived as being a better person, and in this case the reward is extrinsic. But if this is seen as a ruse, social groups may punish the person for their arrogance.
Consequences & How To Use Kindness
The cool thing about acts of kindness is that they have the power to heal wounds, both on a personal level and within a system or organization.
Kindness moves us to assist someone in need, or merely to improve their condition (e.g. offering a child sweets, paying a stranger a compliment or helping someone gather fallen books).
The payoff is how people will feel about themselves when they have done the kindness. They'll get a boost to their self-esteem, as they now belong in the same category as the people they admire.
Kindness is one of the best ways to heal interpersonal conflict and emotional wounds.
How Kindness Dissolves
Kindness tends to dissolve when the hidden payoff is absent or denied. Here are a few examples of how that can happen:
When a favor goes unrecognized or unacknowledged, people can assume this is personal, which can anger. An exception to this occurs when specific circumstances intervene.For example, suppose you help a child with special needs (such as autism) and they don't acknowledge your presence. The payoff is now admiration rather than forming a closer social bond.
If someone violates the implied debt, triggering anger, it is unlikely that the kindness will continue or be repeated.
If the kindness was motivated by the desire to raise their status, AND the social group perceives this, it could be construed as arrogance and be punished by lowering the person's status through criticism or gossip. It's unlikely to continue without the hidden payoff.
3. Admiration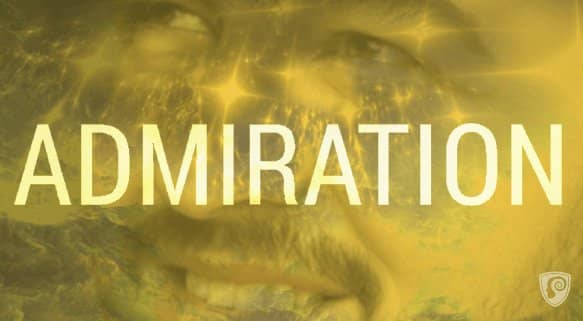 Admiration doesn't refer to the desire to be admired (though that may come into it), but the desire to be more like a role model of theirs.
The Purpose Of Admiration
"Blessed is he who has learned to admire but not envy, to follow but not imitate, to praise but not flatter, and to lead but not manipulate." – William Ward
Admiration in this context is designed to motivate a person toward self-improvement.
Conditions That Trigger Admiration
What are some of the conditions that might trigger admiration? You need to start with some kind of a model who displays the qualities you value or that you want for yourself.
As a rule, admiration generates a win-win scenario rather than a win-lose scenario. Admiration is different from envy.
Envy occurs when you observe in someone else something you want for yourself and you'd be quite happy to take it away from them.
Admiration is the opposite. If they have it, you want to have it too. It's not about taking anything away.
In fact, it's actually empowering to observe someone else having it as well. It's a much more positive emotion than envy.
Admiration is not normally possible unless the thing you value or the quality you want is something that you already hold dear inside yourself.
Admiration can be triggered when:
A quality you want or value is perceived in a role model
A role model (someone you admire) consistently exhibits a quality or value that you may not have previously valued. This becomes even more powerful when society singles this new value out as being special.
You want to see more of that quality in your role model – i.e. there are no dirty goals like envy or greed contaminating the issue
When a person you seek to influence already has this value inside them
And when the person you seek to influence adopts this value consistently (e.g. because a role model values it)
Consequences & How To Use Admiration
Admiration is a wonderful thing that can be used to motivate a range of improvements. You can use it to:
Motivate someone to improve or grow as a person
Motivate them to emulate a certain behavior (e.g. kindness)
Motivate someone to face their dark side (e.g. face a fear)
This is one way that we learn from role models. We see them go through situations of fear or anger, recovering and thriving as a result of it, and we want to be like that person.
They made it through, so we can make it through too. There's a powerful motivating force to face your own fears, and of course it motivates behavior through role model emulation.
On one level, this is what advertisers use to target fans. Sports stars wear certain shoes, make-up, drive particular cars or go to specific clubs.
You want to be like your sporting heroes or movie stars, so you go to the same clubs, wear the same clothes or buy the same shoes. By wearing the same things and doing the same things, you feel more like them.
How Admiration Dissolves
What kills off your ability to admire others? Here are some examples of when that could happen:
When you perceive the quality you admire to be stronger or more developed in you than in the role model. If that happens, the obvious solution is to switch role models.
When the quality ceases to be something you value. For example, the admiration of a certain social group, like the "cool kids" at school, which vanishes as soon as you leave that environment behind you.
When a personal insecurity is triggered, it can lead to a dirty goal and polarize admiration to envy or contempt. If someone's feeling insecure, admiration can actually be contaminated and transformed into envy or contempt, and that's something you need to watch out for.
When the role model stops exhibiting the quality you value, they lose their moral authority. For example, in The Wizard of Oz when the curtain's pulled back and the "almighty wizard" hasn't got his power anymore.
And those are the 7 emotions used by ethical persuasion masters. You can probably see by now how they can each be used in their own way to motivate certain actions.
The objective is naturally to help people, to use the emotions to bring about positive change and to enable others to live happier lives.
And remember that your mastery of emotions gives you the tools and ability to take a subject's negative emotions and completely transform them.
That's why it's so important to make sure you release those negative emotions, the 4 Emotions of the Apocalypse.
Because once your subject has been empowered by their emotion to improve their lives, they can release it because it's no longer needed.
Once you've reached this point, you're a master of ethical persuasion. It's your chance to become an inspiring, compassionate, skillful and respected force for good in the world… so what are you waiting for?!?
Ready to leverage the power of emotions along with 21 of the most powerful advanced hypnosis techniques? Find out now how you can access the complete library of Advanced Hypnosis Masterclasses here.