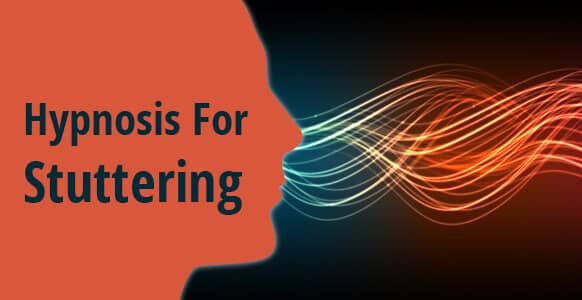 As a hypnotist, can you help people overcome stuttering?
The simple answer is yes.
But before you can do that, you need to know the facts.
You need to get answers to a whole bunch of questions so you know what you're dealing with.
Like anyone else who seeks your assistance, someone with a stutter will have a history.
They'll have a range of possible reasons why they might suffer from this condition, and your job is to try and discover what those reasons are.
To give them the help they need, you have to start at the very beginning.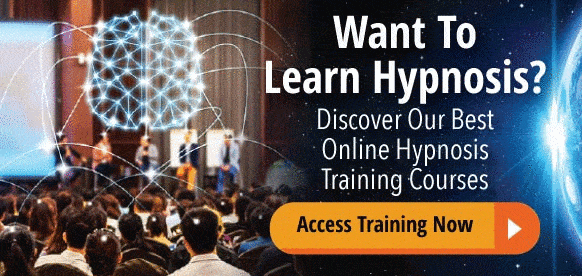 Learn More About The Stutterer's Condition
When someone comes to see you with a stutter, at first you won't know what kind of a stutter it is.
Is it neurological? Is it psychological? Or is it a combination of both?
Naturally you might not be able to determine this yourself, even if you ask a hundred questions. The only way you can find out is by making sure the person has a medical check. If they haven't had one before they come to see you, set up another meeting and convince them to get one before they return.
It may not be strictly speaking necessary, but it's certainly the safe thing to do.
If they've already been diagnosed by a medical professional, then you should be able to get some useful information from them. You can do that by asking the following questions:
Have you seen a doctor about this?
Do you know if it's a neurological problem or a psychological problem?
Have you been to a speech therapist?
If they have seen a doctor, then chances are they'll be able to provide you with some decent information. Likewise, if they've been to a speech therapist, they'll probably be well aware of exactly what's going on with their speech, at least at a physical level.
Speech therapists do some amazing work, and in many cases they're able to help people overcome speech-related issues entirely on their own. But speech therapy deals with people at a conscious level, and sometimes the problem goes much deeper than that.
Two Possible Underlying Issues That Can Lead To Stuttering
Generally speaking, stuttering might occur as a result of the following: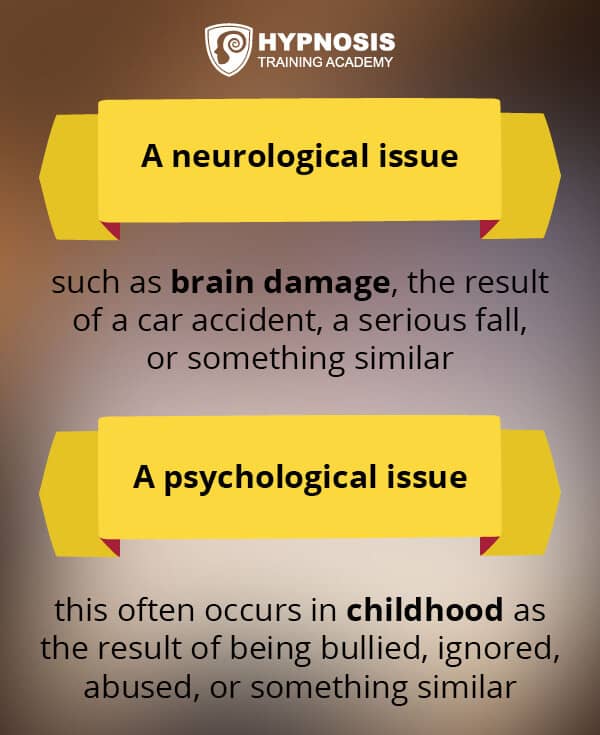 Stuttering is, in fact, a common problem for young children. While they're learning to speak, they often stumble over their words. Sometimes they're simply trying to say too much at once and they trip over their tongue. In most cases, children grow out of this as they learn to communicate more effectively and efficiently.
If the person you're dealing with stutters purely as a result of a neurological condition, then you need to know if the stuttering gets worse under pressure or stress.
If it's more of a psychological issue, then you need to address a number of different factors that could potentially make the stutter worse.
Hypnosis is an ideal tool for helping people cope with or eliminate stuttering. It's effective because, unlike speech therapy, for example, it works directly with the unconscious mind. And when it comes to learning or relearning skills, the unconscious mind makes a far better student than its conscious cousin.
Even when the condition is essentially neurological, there is often a psychological element involved.
In any case, having at least one psychological component in the mix has got to be part of any approach to help someone overcome stuttering.
Getting To The Root Of The Stuttering Problem
A lot of people may think their stuttering is a physical problem, but it's more likely to be a psychological issue which they then anchor onto something physical.
For example, there could be a physical problem such as a misshapen throat, but then the psychological side makes it worse. So even though they could make improvements, they never do, because these specific psychological issues are holding them back.
Before you work with someone who has a stutter, be certain that you don't make any promises that you can't keep. Once you have a rough idea of what's going in with this particular person, your next job is to find out some vital information.
You need to know:
When did it start?
It's possible that whatever was going on when the condition started could be involved with it.
Typically, stuttering starts in childhood. When kids are teased, bullied, ignored, or victimized in some way, or perhaps when they're not being listened to by authority figures. They keep trying to say something or to speak up, but the fear and apprehension they feel causes them to change their breathing patterns.
It's almost as if they're having a kind of verbal panic attack. The parts of the body involved in speech get stressed. Their breathing goes out of sync, their words come out sounding weak, they hear themselves getting weaker and weaker, and it all feeds back into their body, making the whole thing worse again.
More stress, more strain, and less control.
What was happening at the time?
Typically there'll be some kind of traumatic event that triggered the condition.
It could be any of the reasons mentioned above, such as teasing, bullying, being ignored, and so on. Or it could be some other equally powerful event, such as the loss of a loved one, a serious accident, the result of abuse or neglect, the break-up of a family unit, or any number of other possibilities.
When does it happen?
The answer to this question will give you clues about what's causing it.
For example, does it happen around certain people, such as authority figures? Does it usually happen in a certain context, perhaps when they're trying to speak in public? Even in small groups of people?
Under these circumstances the stuttering is likely to be the result of psychological issues, unless a specific context contains something that sets them off.
For example, if someone is self-conscious about their stuttering, they'll feel anxiety. They'll feel worried. They'll feel ashamed of their inability to speak smoothly and fluently, and might be embarrassed about what other people think. And naturally, these feelings can lead to low self-esteem.
As well as finding out when it does happen, you should make a point of learning when it doesn't happen. This can give you more information that can help put things into perspective.
What makes it worse?
Generally speaking, stuttering is made worse by stress, and it tends to decrease during times of comfort or relaxation. The more at ease someone feels, the more naturally the stutter disappears. As a rule, the more stress someone is under, the worse the stuttering tends to get. Most stuttering will have a stress control component built in for that reason alone.
Once you have this information, then you can choose from a variety of hypnotic techniques to help them cope with their stuttering.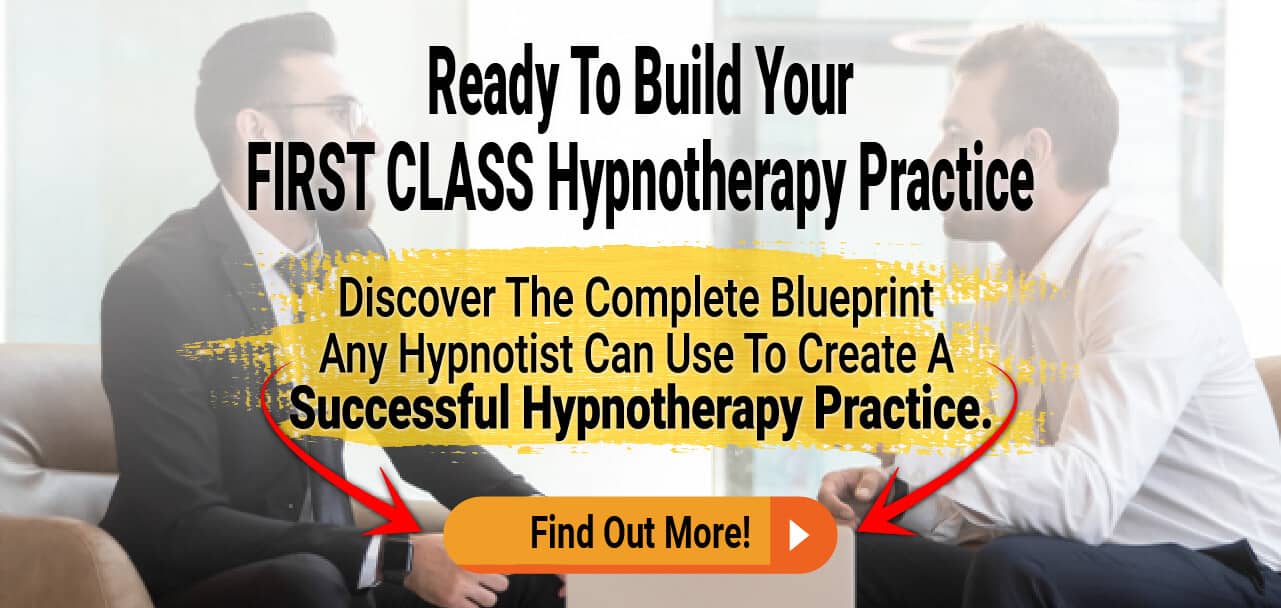 Hypnosis For Stuttering: 6 Powerful Techniques To Help Sufferers
There are several techniques you can use to ease the symptoms of stuttering and possibly even eliminate it altogether. Here are 6 powerful hypnotic techniques you can try.
1. Regression
Once your subject is in a trance, do some regression work with them.
If their stuttering started when they were a child, you can take them back to that time. Let them relive the experience and the limitations that come with childhood.
Perhaps they were bullied, or teased, or ignored. They were afraid and couldn't get their words out, even though they wanted to speak. And because they struggled to say what they wanted to say, the stuttering began.
That was when they were young, when they were small, when they had very little power and limited experience of the world. But now things have changed. They're bigger, they're stronger, they're wiser and less easily pushed around.
They don't need to hang out with bullies or to be forced to do anything they don't want to. They can choose their friends and choose what they want to do. They don't have to endure any situations that make them uncomfortable.
In other words, they no longer need the stuttering as a kind of defense mechanism, because the situation no longer exists.
2. Mind Bending Language
You don't use Mind Bending Language (MBL) to make yourself look and sound clever. That's not what it's for.
Its purpose is to achieve a specific goal, which in this case is to strip away the mind's excuses for having stuttering. You do that by getting the person engaged, taking their attention away from where it is to where it is not, and then finding out what happens.
The way to deal with any problem using MBL is by using a series of carefully constructed questions. Here's an example of the technique in action:

3. Visualization
Imagery or visualization can be a useful way of dealing with stuttering. The idea is to create some interaction around it and send them on an adventure to heal the throat.
You might have seen a classic movie from the 60s called Fantastic Voyage. In the movie, a brilliant scientist develops a blood clot in his brain. A team of specialists in a nuclear submarine get shrunk down and injected into the scientist's body, with a finite amount of time to find and repair the clot before they return to normal size.
This is similar to classification visualization techniques where a PacMan figure gobbles up cancer cells, for example. So you can create fantasies or symbolic realities where your client's stuttering gets addressed and healed.
4. Hypnotic Triggers
One of the reasons for asking your client questions is to get information. If you know, for example, that there's a context in which they don't stutter, then you could make use of hypnotic triggers.
Basically you create triggers for stuttering and for not stuttering and then collapse the two. Then you fire off the ability to not stutter and stutter at the same time so that one consumes the other. As long as you've got the non-stuttering part built up enough, you can use a simple reintegration technique like the visual squash to do that.
5. The Dreaming Arm
Whatever breakthroughs you make, try to make them unconscious as quickly as possible. That way they don't even have to think about talking and can be like most other human beings and just talk.
A nice way to achieve that is with a technique called the dreaming arm. Essentially you create a hypnotic phenomenon, like an arm levitation, which is a very simple hypnotic phenomenon to produce. Then you attach suggestions onto the hypnotic phenomenon such as:
"As your arm lifts, your unconscious mind will take these lessons about being a non-stutterer, about being a natural breather, about being a natural talker, a confident talker, a smooth and fluent talker, and will integrate and internalize it so it becomes a natural way of being."
You can also attach these resources to those times when they've stuttered in the past. The reason for doing this is simple. Once the problem's been fixed in the present moment, they can easily recreate the problem just by remembering those times when they had the problem in the past. And if that happens, it can undo all the work you've done with them.
To prevent that from happening, you go back to previous examples of the problem. You test them by putting them mentally into different situations where the problem can arise. Then every time they pass one of these tests, they're conditioning themselves.
6. Post-Hypnotic Suggestion
Reinforce the idea in every session that the arm levitation is the unconscious mind rehearsing, speaking freely. Then at some point you can discuss the possibility of leaving the person with a post-hypnotic suggestion.
For example, at night times, especially at periods of high stress, while they're sleeping the unconscious mind can take one of the dream sequences and actually lift the arm up and put it back down again, to do a dream healing that will maintain the strength of the change you did.
Rather than risk having the condition break down again, you're inoculating them, so that while they're asleep their arm starts floating up as the unconscious mind reruns the session to reinforce it. Then, in the morning they're right as rain once more.
It's important to get their permission beforehand. If their partner gets up in the middle of the night for a drink or to visit the toilet, they could freak out when they return to bed and see the other person's hand floating up into the air.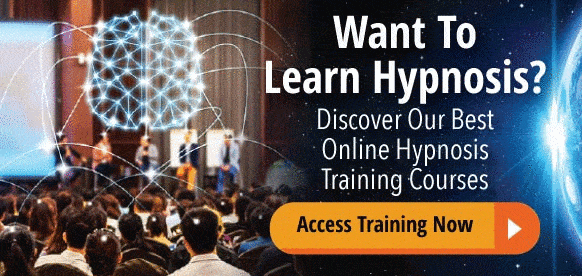 How Many Sessions Will It Take?
In most cases, you'd probably want to see a stutterer several times. Use the first session to break the back of the condition, and then during the follow-up sessions work to help them become a smooth, confident talker, breathing freely and speaking fluently. You can, of course, build this in over time so they can actually see the progress they're making.
On a scale of 1-100, most people probably stutter occasionally, say in the 1 or 2%. A stutterer, on the other hand, could be somewhere between 60-90 percentile.
The first session might bring that down to below 50%, reducing the symptoms and increasing their confidence.
In subsequent sessions you'll want to work on the stress and the voice itself, getting the unconscious mind to automatically breathe in full cycles rather than cutting off the breathing.
You approach it through the unconscious mind because then it happens when the person needs it, rather than the conscious mind doing it when it thinks they need it.
It might take 3 or 4 sessions to condition the breathing cycles, the stress control, and the confidence levels.
You could also add some general life coaching tips so that their lifestyle adapts to support them as a non-stutterer or a minor stutterer.
The key is to recognize that stuttering is usually rooted in childhood, often the result of some kind of abuse, neglect, ignoring, teasing, or something similar.
Once you heal the fallout from whatever beliefs were established back then, the stuttering tends to alleviate, either becoming significantly improved or healing completely.
By adding stress control mechanisms, you give them the power to cope when they're under pressure. Just by recognizing the signs of stress they can learn to control their reaction to stress, which means they can control their breathing and, ultimately, their voice.
In this way you give them back control over the whole situation. That's yet another example of the power of hypnosis and its limitless applications as a force for good.