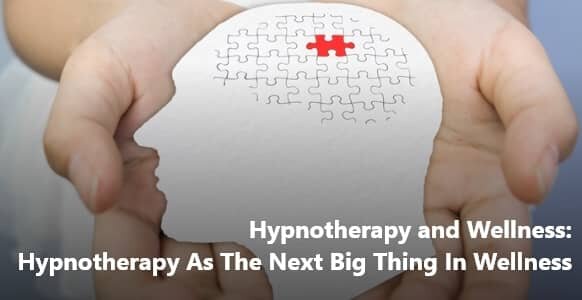 As time marches on, the distress and emotional upheaval brought on by the COVID-19 pandemic might seem little more than a fading memory.
For some, however, it's simply the beginning of more misery and pain.
Having been on high alert for such a long time, it can actually be a challenge to relax and start living properly again.
Many people report feeling emotionally and mentally exhausted.
They've been running on adrenaline for so long that they're finding it almost impossible to switch off.
That's where hypnotherapy for wellness can have a huge impact.
As life returns to normal, people are having to deal with ongoing stress and anxiety, trouble sleeping, relationship issues and depression.
Not to mention the difficulty in learning how to engage with people socially and in the workplace once more.
Hypnotherapy has a long and successful track record of helping people manage all of these things.
It offers effective solutions that help people make significant and lasting changes to their lifestyles.
That's important, because the COVID-19 outbreak taught everyone a valuable lesson, which is the need to take better care of each other.
And if the term "wellness" wasn't in your vocabulary before the pandemic, it most likely is now.
But what has that got to do with hypnotherapy?
Before getting to that, it might make sense to understand more about wellness and its growing importance.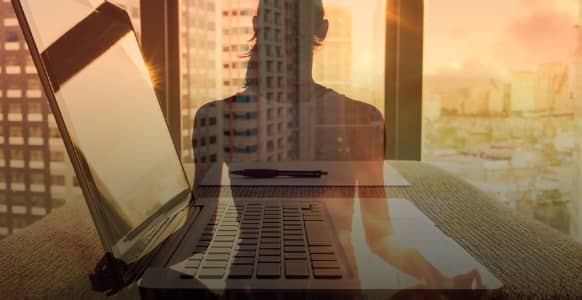 Wellness In The Post-Pandemic World
If there's one positive thing that COVID-19 gave to the world, it's an appreciation for a more rewarding work-life balance.
According to an article on Forbes.com, workers in America are demanding more flexible working conditions from their employers.
The article quotes a McKinsey survey that states:
33% of workers would prefer to work from home
33% would prefer working in the office for only part of the week
Less than 15% want to return to full-time office work
Things get more complicated when you take into account those people who don't work in an office, particularly those frontline staff who were obliged to carry on working throughout the pandemic.
These workers were seen as essential when the virus broke out, but now feel more or less disposable, working long hours for low pay with few benefits in often unsafe working conditions.
It puts them under constant pressure and can lead to fatigue and ultimately to burnout.
It's been said that employers who ignore the demands of their workforce actually risk alienating huge portions of their companies.
What this all means is that wellness, and particularly with reference to mental health, has become a mainstream issue.
Businesses that hope to grow and prosper need to dedicate more resources to staff wellness in order to keep them engaged, to generate confidence and to avoid high staff turnover rates.
It only makes sense, therefore, that those businesses would look for some kind of therapy that was quick, cost-effective and that produced sustainable results.
And it just so happens that hypnosis and hypnotherapy fit the bill perfectly.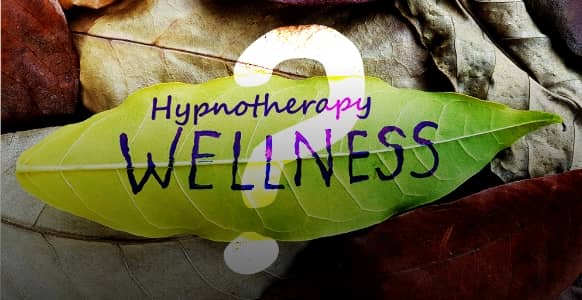 Why Do Hypnosis & Hypnotherapy Belong In The Wellness Niche Now?
Before 2020, certain things would have been unimaginable.
Things like lockdowns and the idea of social distancing.
Being unable to visit a sick relative in a hospital or nursing home.
Being forbidden from seeing children or grandchildren for fear of spreading the virus, only able to communicate via some form of video software.
People in every corner of the globe found themselves stuck indoors for days or even weeks.
As well as stress and anxiety, that can also result in depression, confusion, isolation, loneliness and fear.
There's no doubt that the past few years have been tough on everyone, and it can take time to recover.
Hypnosis and hypnotherapy offer treatments that are safe, non-invasive and completely drug-free.
It's also true that results can often be seen from the very first session.
On top of that, your therapist will teach you various techniques such as self-hypnosis that you can use between sessions to keep yourself topped up.
Hypnosis is also tailored to the individual's needs, which is another reason for its high success rate.
This is due in part to the nature of hypnosis, helping to shut off the outside world so you can communicate with your unconscious mind.
The concept of wellness refers to being physically and mentally healthy, so that as one source puts it you're not just surviving, you're thriving.
In order for that to happen you need to re-establish a sense of balance and equilibrium with your body and mind.
Hypnosis and hypnotherapy make use of techniques designed to target specific issues, particularly if those issues involve something you want to achieve or something you want to change.
Some examples include the following:
Dealing with depression
Depression can be triggered by a traumatic event or experience. As mentioned above, hypnosis is one of the most effective ways to treat trauma, dealing directly with the traumatic event and eventually removing the need for the depression.
Coping with emotional trauma
Emotional trauma is often the result of a stressful event that can leave you feeling vulnerable, defenseless and isolated. One effective technique for this is regression, which takes you back to the traumatic event so you can see the danger is now past and is no longer a threat.
Fighting fears and phobias
Using hypnosis, it's possible to find the root cause of a phobia which helps the sufferer deal with it and eradicate it from their life.
Relieving anxiety
Unlike medication, which often covers up the problem, hypnosis helps you to change the way you respond to anxiety. It literally helps you reprogram your brain so that you can take back control of your life.
Managing stress
Hypnosis helps you focus on the underlying emotions that are feeding your stress. Regression therapy is an effective technique to take you back to a time before the stress was a problem, so you can address it and recognize that it no longer serves a useful purpose.
Overcoming OCD
OCD shows up as obsessive thoughts or compulsive behaviors and may be caused by a number of factors. Using hypnosis, it's possible to bypass the conscious mind and communicate with the unconscious to help resolve any underlying emotional or developmental issues from the inside out.
An article on the Psychology Today website mentions a survey by a New Zealand therapist who discovered that hypnotherapists worldwide have noticed a 60% increase in online consultations since the outbreak of the pandemic.
That helps to demonstrate the rising interest in hypnotherapy and how it is becoming a more significant option in the wellness genre as a whole.
>> Related Article: Hypnosis And Well-Being: 5 Ways To Support Your Client's Mental Health And Well-Being In The New Normal
Recent Wellness Trends Involving Hypnotherapy
According to some sources, making use of hypnotherapy is now seen as the trendy thing to do.
Ironically, though, hypnosis is neither new nor trendy. In fact, it's been around for hundreds of years, and there are even references to its use going back as far as ancient Greece and Egypt.
What is trendy, however, is the way hypnotherapy is finding new applications in sometimes unlikely spaces.
For example, this article mentions using hypnotherapy in a 60-minute session inside a gym with the emphasis on self-care.
Hypnosis helps to calm the mind, making it easier to focus on your goals and to chart a path to their completion.
In another example, at least one wellness website has been teaching visitors self-hypnosis in an effort to help them deal with the stress and uncertainty surrounding lockdowns, quarantines and the confusion and chaos that follows.
An article on the In London Hypnotherapy website describes hypnotherapy as the "newest wellness trend".
It goes on to explain the value of hypnosis in helping couples conceive.
Many women have psychological barriers they need to overcome, and a mind-body program like hypnosis is ideal for this purpose.
The technique is also particularly effective at relieving stress and anxiety, which in the long run can improve the chances of conception. In fact, it's been shown that anxiety can set off fallopian tube spasms that hinder egg fertilization.
It's clear that hypnosis has a huge role to play in the wellness field, thanks to its adaptability and to the fact that it can be targeted at specific issues.
Following the pandemic, people are looking for new ways to find peace and relaxation through a non-invasive therapy that's relatively quick and that can be tailored to their particular needs.
There are plenty of alternative therapies available, many like hypnosis which are backed by scientific research and years of continual success.
What makes hypnosis such a good choice is the fact that it has an amazing track record helping people manage any number of physical and psychological complaints.
It's been said that the pandemic's only silver lining is how it has forced people to focus on the notion of wellness.
Hopefully that means more people will find their way to hypnotherapy and will be able to take advantage of its incredible power and almost limitless versatility.
Main Takeaways
Following the COVID-19 outbreak, many people and organizations are focusing on the concept of wellness.
They're looking for alternative therapies that can help them eliminate stress and anxiety, as well as give them the support they need with reintegrating into society and the workplace.
The pandemic forced a lot of people to stay locked inside for months on end, bringing them loneliness, isolation, fear, frustration and often depression.
It also led to problems with sleeping and put enormous strain on relationships.
The workplace was affected too, with scores of workers now preferring to work from home or work in the office on a part-time basis only.
To help them deal with the aftermath of the pandemic, people have discovered the power of hypnotherapy.
Its techniques can be targeted at specific issues to help manage and deal with problems such as stress, anxiety, depression, fear and phobias, and trauma.
Interest in hypnosis in general has spiked, with 60% more online referrals being recorded worldwide.
Although hypnosis has been around for hundreds of years, this recent and growing fascination has led to the technique being hailed as the newest trend in wellness.
And because of its effectiveness and adaptability, hypnosis (and hypnotherapy) looks set to play a major part in the wellness niche for some considerable time into the future.
>> If you're interested in hypnotherapy or want to improve your practice, check out our live and online hypnosis training events.
Want to know more about hypnotherapy, but not sure what certification program is the right choice for you? Book a DISCOVERY CALL today to learn more about Hypnosis Training Academy's hypnotherapy programs.