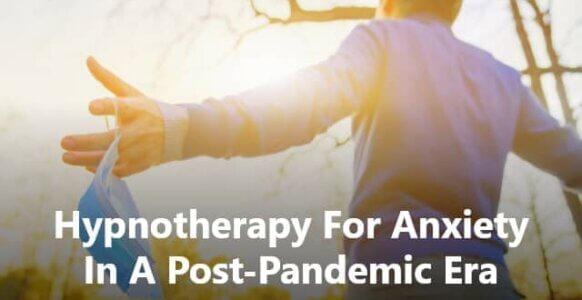 According to the World Health Organization, the COVID-19 pandemic has had far-reaching effects on mental health.
More people have developed some form of anxiety, and those with existing problems found that the virus exacerbated them so they became even more serious.
There are widespread reports of psychological distress, depression, PTSD and suicidal thoughts among the general population as well as among front line health care workers.
And this looks set to continue as the fear of the virus returning remains ever-present.
Fortunately, hypnotherapy for anxiety offers one of the easiest and most successful ways to deal with it.
That's important, because the post-pandemic world is filled with its own unique set of anxiety-related challenges.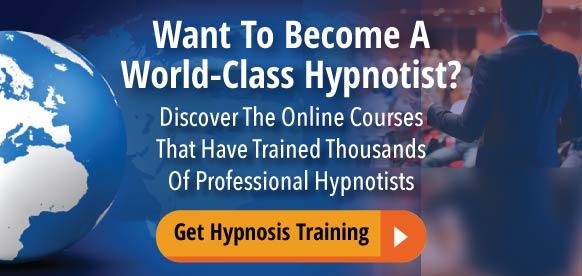 The Rise In Anxiety Disorders Post-Pandemic
Once the threat of the coronavirus had eased off, it became obvious that things could never be the same again.
If you struggled with anxiety before, then it's likely that your anxiety levels are even higher now.
A lot of that is down to the unique scenario the pandemic created, where you had to isolate yourself from friends, family, colleagues and carers.
It was no longer possible to enjoy the contact and company of people you loved or relied on.
Such conditions make you feel vulnerable and alone, knowing there's nothing you can do to alleviate the situation.
And when you are finally able to socialize again, getting back into the habit can be challenging and frustrating, creating a type of social anxiety.
Quarantine anxiety occurs when enforced isolation causes you to lose all your daily routines.
For anxiety sufferers, routines are vital to help them cope with the various aspects of their life, including work, home and social time. Getting back into those routines simply adds another layer of anxiety on top of what's already there.
One article reports on how people with post-pandemic anxiety find themselves easily tired, lacking the energy they had in the past. Simple tasks like going to work or going out with friends can often lead to exhaustion or fatigue.
Another pandemic by-product is how it might make you question everything, so you begin asking yourself if you should go to a social event, or if you should hug people or shake hands.
Should you continue to get vaccinated? Do you need to socially distance when in a crowd? Should you wear a face mask while doing your shopping?
Post-pandemic anxiety can lead to self-isolation, where you might feel afraid to leave your house at all, perhaps worried that you'll catch something when surrounded by other people.
On top of that, many people lost their jobs during the pandemic, and in the aftermath were faced with finding sustainable ways to earn a living. For anxiety sufferers, the loss of income and the subsequent struggle to find employment make it likely that they'll experience increased bouts of depression, possibly leading to self-destructive behavior.
>> If you're interested in hypnotherapy or want to improve your practice, check out our live and online hypnosis training events.
Want to know more about hypnotherapy, but not sure what certification program is the right choice for you? Book a DISCOVERY CALL today to learn more about Hypnosis Training Academy's hypnotherapy programs.
The Potential Of Hypnotherapy For Treating Anxiety
Hypnotherapy uses hypnosis as a therapeutic tool and has a highly successful track record of helping people manage anxiety.
It helps you tackle the various aspects of anxiety so you can deal with each one on its own terms, including but not limited to the following:
Fear – this can be fear of catching the virus, fear of missing out, fear of losing employment or income, and so on.
Depression – this is often the result of a sense of vulnerability and hopelessness, feeling alone and like there's nothing you can do about it.
Panic – it's easy to panic when you find yourself in a situation you can't control or one from which you think you can't escape.
Frustration – no one wants to feel anxious, and the longer it goes on, the more frustrating it becomes, which only serves to make your anxiety even worse.
The thing to understand about anxiety is that it's a normal part of everyday life. You might feel anxious about catching a train on time, or when you're walking through an area you're unfamiliar with.
This kind of anxiety happens occasionally when your body alerts you to danger or keeps you on your toes. Your heart beats a little faster, your senses are heightened and you're aware of every little thing around you.
So just imagine what it would feel like if you were to experience these sensations all the time and at a greater intensity.
Understanding Anxiety Disorders: Definition & Types
An article on the psychiatry.org website explains that anxiety refers to "anticipation of a future concern" which makes your muscles tense up and makes you want to avoid the potential situation if you can.
Anxiety disorders are the most common type of mental disorder affecting almost a third of adults at some point in their lives.
According to the folks at the Mayo clinic, people with anxiety disorders experience intense and persistent feelings of worry and fear even in ordinary everyday situations.
The problem is that these feelings get in the way of normal everyday life and are:
Difficult to control and manage
Out of proportion to any actual threat
Persistent and often long-lasting
An anxiety episode that goes on too long can lead to a full-blown panic attack, which can cause shaking, nausea, disorientation, irregular heartbeat, sweating, dizziness and breathlessness.
A panic attack can make you feel like you're having a heart attack, and it might last from 5 minutes to as much as half an hour.
Panic attacks may be frightening but are not generally considered dangerous. Other types of anxiety disorders include:
Specific phobia, affecting around 8-12% of the population
Social anxiety disorder, affecting 7%
Agoraphobia, affecting between 1% and 3% of teens and adults
Generalized anxiety disorder, affecting 2%
Separation anxiety disorder, affecting approximately 1-2%
You might be able to tell if someone is suffering from an anxiety disorder if you notice them displaying some or all of the following signs and symptoms:
Always on edge, nervous or restless
Feeling a sense of imminent threat or danger
Their heart rate is elevated
They're hyperventilating
They're sweating, trembling, disoriented
They struggle to concentrate
They have trouble sleeping
They constantly avoid things that might trigger anxiety
How Hypnotherapy Can Help Treat & Manage Anxiety Disorders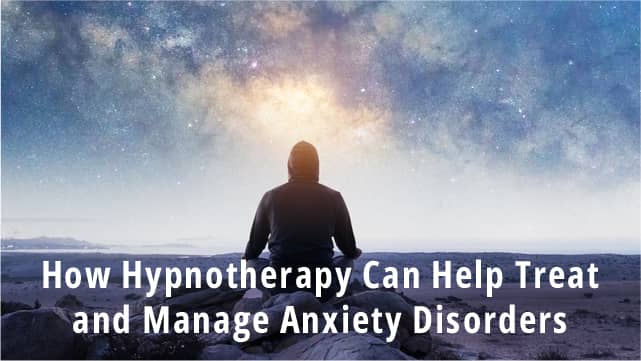 As mentioned above, hypnotherapy uses hypnosis in a therapeutic setting to help you overcome issues such as trauma, bad habits, fears and phobias, as well as any negative behaviors or emotions.
The hypnotherapist will guide you into a hypnotic trance so that you can access your unconscious mind, and then use the power of suggestion to allow you to make changes to the way you think and behave.
It's a team effort involving two-way communication and trust to make hypnosis magic happen. Some of the main principles of hypnosis are:
Thinking about an event can bring it into reality
Your thoughts have the power to trigger your senses
You can improve physically just by rehearsing in your mind
You need to check that hypnosis is working
You need to make use of whatever happens
Your mind is full of valuable resources
A positive attitude can make a huge difference to the outcome
That's all well and good, but how does hypnotherapy actually work to relieve your anxiety in the first place?
The thing to remember about hypnosis is that it takes you into a state of deep relaxation, making you less anxious and less stressed. Once you're in that relaxed state, it's possible to work on managing your anxiety levels.
There are dozens of hypnosis techniques available to do this, including the following:
Hot words
These are words and phrases that have built-in power, able to stimulate your senses and your imagination. Where overcoming anxiety is concerned, they might include words and phrases such as comfortable, chilled out, totally stress-free, unruffled, completely in control, worry-free, and so on.
Blitz
Your hypnotherapist may do a blitz around the idea of self-confidence, helping you remember times in the past when you were less anxious and surer of yourself, possibly identifying with someone you admire who has overcome anxiety issues to gain success at what they do.
Stories
Like hot words, stories have the ability to ignite your imagination which is a quick and simple way to tap into your unconscious mind. They can be anecdotes, historical events, topical stories, personal stories or any other kind of story that puts your anxiety into context.
DMI
This is dynamic mental imagery, a technique that takes you on a hypnotic journey to find symbols that can help you manage your anxiety. Symbols give you something else to focus on rather than worrying or feeling anxious.
Mind-Bending Language
This involves using language to interrupt negative thought loops. In other words, it helps you to stop thinking about your anxiety problem and leads your thoughts towards other more positive alternatives.
The reason that hypnotherapy works is because you already have all the resources you need inside yourself to do whatever it is you want to do. Hypnotherapy simply provides you with a way to access those resources and make good use of them.
And there's plenty of evidence showing just how effective hypnotherapy can be at helping to reduce or eliminate anxiety.
Success Stories & Patient Testimonials
You can read these stories in full by following the links provided, being aware that patient names have been changed to protect their identities.
Lynn underwent hypnotherapy once a week for 8 weeks to treat low self-esteem, depression and anxiety. After the 8 weeks she felt lighter, happier and less anxious about all the things that used to weigh her down.
Sandra's mum Doris was suffering from depression and anxiety to such an extent that it placed an enormous strain on the whole family. Nothing was working, so her mum agreed to try hypnotherapy out of desperation. Within weeks Sandra says she "got her mum back" and life was better than ever.
Patient CP highlights the fact that hypnotherapy is tailored to each individual and is not simply a copy-and-paste affair. That's important to understand because everyone is different and each person needs techniques that will work specifically for them.
Mel described her anxiety as the fear of making mistakes, of being passed over, disapproved of, and of potentially disappointing the people close to her. Using a technique known as parts therapy, she was able to identify with her therapist the root of the problem and to eliminate the feelings of anxiety it aroused for good.
These are real stories related by hypnotherapists with their patients' permission. But there is also scientific evidence that shows the ability of hypnotherapy to control and even eradicate anxiety.
Research Studies Supporting The Use Of Hypnotherapy For Anxiety
In this study, researchers looked at how hypnosis helped reduce anxiety among participants across 17 trials. They found that hypnosis was 79% more effective than in control groups who didn't undergo hypnosis.
At the same time, hypnosis was even more effective when combined with other types of interventions such as CBT or psychotherapy.
Another study highlights the fact that both hypnotherapy and CBT (cognitive-behavioral therapy) have been shown to be successful at treating anxiety.
These studies suggest that hypnotherapy will continue to play a major role in the treatment of anxiety in the post-pandemic world. In fact, the combination of hypnotherapy and CBT has recently been given its own title of cognitive behavioral hypnotherapy, or CBH.
Work has also been done on combining hypnotherapy with virtual reality (VR) and augmented reality (AR), making it easy for patients to visualize themselves in any environment. The hypnotic induction happens while the subject is immersed in the hardware/software setup, and the technique has already been used successfully for the relief of anxiety.
Conclusion
The COVID-19 pandemic was an unexpected event that took an unprepared world by storm. Its impact meant that many anxiety sufferers became worse while other non-sufferers began to experience its effects.
And while the sense of panic has died down somewhat, the virus has left its mark and creating many post-pandemic challenges, particularly where anxiety is concerned.
Fortunately, research continues to show that hypnotherapy for anxiety is a powerful and effective way to manage and even eliminate the condition, and its effectiveness can be augmented when combined with other therapies.
The applications for hypnosis and hypnotherapy are constantly evolving as new ways of using the various techniques continue to be found, helping people manage their stress and anxiety with confidence and comfort so they can get back to living life as it was meant to be.
>> If you're interested in hypnotherapy or want to improve your practice, check out our live and online hypnosis training events.
Want to know more about hypnotherapy, but not sure what certification program is the right choice for you? Book a DISCOVERY CALL today to learn more about Hypnosis Training Academy's hypnotherapy programs.