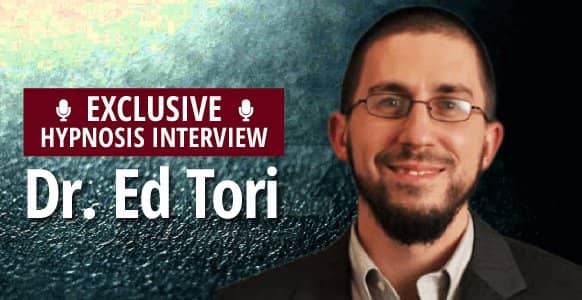 With great influence comes great responsibility.
And when it comes to influence in hypnosis, two of the most important rapport building tools are conversational hypnosis and hypnotic language patterns.
They allow you, as the hypnotist, to quickly gain your subject's trust so you're able to help them overcome any issues and lead more positive lives.
Therefore, given the power of conversational hypnosis and influence, it's understandable why this month's master hypnotist – Dr. Ed Tori – was curious to see how these hypnosis tools could be used in a medical setting.
This curiosity, in addition to his strong belief in hypnosis, are the reasons he founded the Influence Center, a facility within his healthcare institution designed to help medical professionals harness the power of conversational hypnosis, influence and persuasion so they can help patients and colleagues.
In this month's engaging interview with Igor Ledochowski, Dr. Tori shares this journey and reveals the 6 essential rules for anyone who wants to be more influential, in addition to why rapport is a secret tool for increasing healthy behaviors.
He also explains how to make your time more constructive with mind mapping and the secret to keeping your energy levels up so you can pick up new skills no matter how busy you are.
To listen to Part 1 of this powerful interview, simply hit the play button above.
---
Listen to part 2 of the interview now by logging into your Members Area
Not a member?
Get Access To Part 2 Of
This Inspiring
Hypnosis Interview Here
To listen to Part 2,
register below to get your
complimentary Silver Membership today.