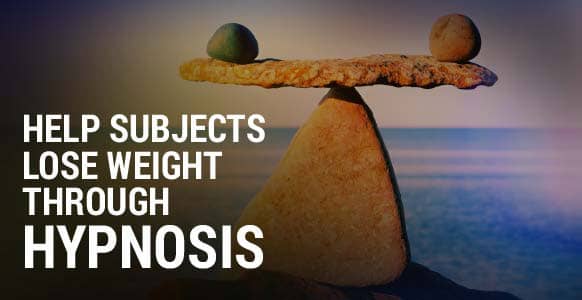 59.8 billion dollars.
That's how much the US weight loss market was worth in 2014.
And by all accounts, it's set to keep on growing.
Makes sense.
Just look at the statistics.
More than two-thirds of American adults are overweight or obese.
As well as nearly a third of children and adolescents.
So whatever diet solution you're selling, there's a massive captive audience.
Eager and willing to buy the next big thing.
But there's a problem.
Even with so many options for losing weight, it's still not that easy to do.
Sticking to a diet regime just isn't that simple.
Because people have free will, and the ability to make their own decisions.
To choose between a fresh green salad or a half dozen donuts.
But, being people, they don't always make the healthiest choices.
They're driven by the need for satisfaction.
The desire for something yummy.
The knowledge that a nice piece of steak tastes so much better with a generous dollop of ranch dressing.
And that's why they need your help.
How To Empower Someone To Lose Weight
Hypnosis is a powerful tool to help anyone lose weight.
It changes the way they think about food.
It allows you to access the unconscious mind and load it with positive suggestions.
And one of the best ways to do this is by using the hypnotic process, utilizing the 3 steps below:
Induction Phase
Change Phase

Exit Phase
Step 1: The Induction Phase
During the induction phase, you want your subject to get relaxed.
You want them to drift off into a trance so the critical part of their conscious mind switches off.
To do this, start by getting them to focus on their breathing.
As they relax, their breathing pattern will change.
Their pupils will dilate.
Their pulse will slow down.
Their eyes might close as their eyelids get heavier.
Their shoulders will relax and they might slump down in their chair.
These are all signals that they're entering a trance state.
Once you're confident that this has been achieved, you can work on deepening the trance.
Such as using counting as a technique, for example:
"And as I count from 1 to 5, with each number you'll feel more relaxed, more at peace, totally calm and stress-free from the top of your head down to the tips of your toes."
The induction phase is all about helping your subject get settled and become receptive to your suggestions.
You want them to feel completely comfortable and at ease.
When you're certain the trance state is deep enough, then you can move on the next phase.
Step 2: The Change Phase
During this phase, your objective is to implant suggestions into the subject's unconscious.
Before beginning the induction process, you should have chatted to them to find out how they're feeling about their excess weight.
To discover what things they've already tried.
To learn why they've been failing until now.
When you know the kinds of obstacles they're up against, then you can suggest ways around them.
You want to give them the motivation to succeed.
You want to fill their unconscious mind with positive images related to food.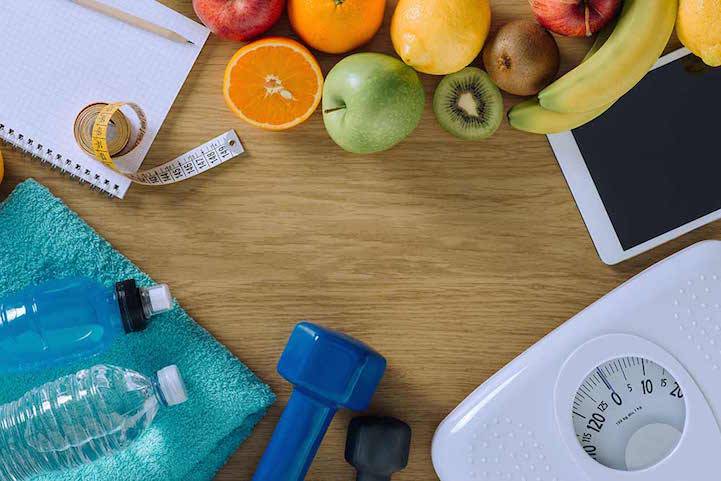 Images that will change the way they think about food – and ultimately change their eating habits.
For example, here are some possible suggestions you might use:
I only eat when I feel hungry
I feed my body with nutritious and healthy food
I always eat slowly to savor every mouthful
I take smaller portions and stop eating when I feel full
I am able to resist eating between meals
Drinking pure, clean water helps fill me up
I always leave some food on my plate to show that I am in control
Gentle exercise helps my body digest its food
I can see myself losing all the weight I need
People will admire my ability to lose weight and keep it off
Whatever suggestions you use will need to be tailored to your subject's situation.
Some people find it hard to resist fast food.
They'll snack on empty calories all day long in the belief that they're giving them the energy to keep going.
Others will use food as a source of comfort, stuffing themselves with chocolate bars, popcorn, and soda while watching TV.
It's easier and less hassle than going for a walk.
Or enrolling in a gym.
Or playing a sport.
Or going swimming a couple times a week.
They need a reason not to take the path of least resistance.
They need motivation, encouragement, and practical guidance.
Depending on their existing eating habits, your suggestions should help them chart a new way forward.
There are also other things you can do that will help to reinforce these suggestions.
Use Mind Bending Language
Why is trying to lose weight, or change any habit, so difficult for most people?
So difficult in fact, they need to come to you for help?
It's because your subjects feel like they're stuck.
Their thoughts are focused on the fact that they can't lose weight.
Instead of looking for solutions, they can only see the problem.
They're in a "stuck" thought loop.
And the fact that they can't see beyond it creates a repeating pattern.
They want to lose weight, but they don't seem to be able to. They keep focusing on the fact that they're not able to, and so nothing changes.
The brain is like a house full of rooms, and your subject's problem is just one of those rooms with the door shut.
They think that the room is their entire universe, but it isn't.
They need to get out of the room so they can see all the other rooms available to them.
So they can see all the other options they've got.
So they can interrupt the repeating pattern and get out of that stuck thought loop.
And one way to do this is with Mind Bending Language.
For example, suppose a subject said: "I always eat pizza because it makes me happy."
Perfectly logical statement.
But what if you as the hypnotherapist replied: "Who are you that's happy that's not eating pizza?"
It will send their brain for a slight spin as they consider the question fully.
It interrupts their normal way of thinking and makes them take notice.
But something else is happening too.
When they begin to think in new ways, this opens up their mind to new possibilities.
So your subject can start exploring the whole house for solutions, and not confine themselves to one, small, depressing little room.
Dealing With Different Types Of Subjects
So why does your subject want to lose weight?
They might be concerned about their health.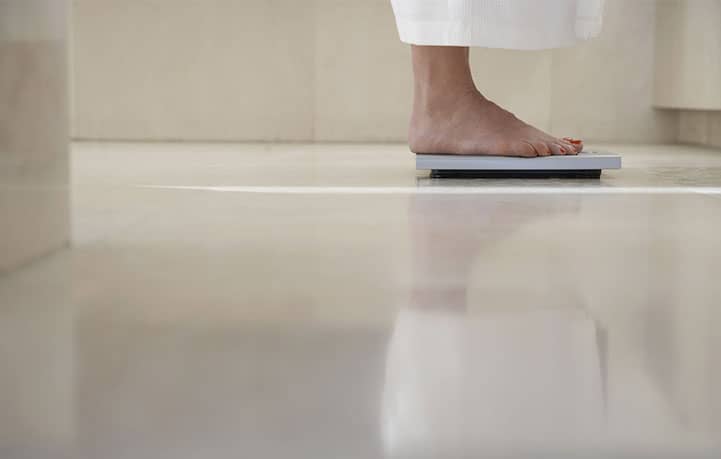 Maybe their doctor has told them they need to change their diet.
Or perhaps they're worried about all the money they're wasting on junk food.
Or it could be that they want to improve their self-image.
Underneath the surface, each of them will have a different motivation.
When you find out what that motivation is, you need to use it.
An ideal way to do this is by using frames, which include the following:
Preframe
Reframe
Outframe
In a preframe, you set the scene to help your subject zoom in on the issue. You could simply ask them:
"Do you want to lose weight to become healthier, to save money, or to feel better about yourself?"
The answer they give will determine where you go from there.
For example, if they say they want to become healthier, your outframe might be something like this:
"You've admitted that you frequently eat too much, and that your diet is damaging your health. How will you feel if it leads to heart problems or diabetes? Or if you damage yourself so severely that you're unable to work, or to leave the house?"
This kind of outframe makes it difficult for them to argue. If they really want to get healthy, then they have to lose weight.
But, some will argue anyway. They'll come up with an excuse why losing weight is harder for them. Maybe something like this:
"I know I overdo it, but I'm an adult. Shouldn't I be able to eat whatever I want?"
This would be a good place to hit them with a reframe. For example:
"If you know you overdo it, then you also know your body can't cope with the excess food it's taking in. How does that make you feel knowing as an adult you've chosen to potentially eat yourself into an early grave?"
From that point you can begin to address the root of the problem, which might be portion control.
But it might also be an addiction created by undealt trauma from their past, in which case, your therapy will have added dimensions to it that have to be taken care of before things like what to eat or portion control can be dealt with.
How Many Sessions Does It Take?
People are all individuals.
That's what makes hypnotherapy such a challenge.
For some, a couple of sessions will be all they need. However, for many, 5 sessions is a good estimation to ensure the causes of overeating are overcome.
Hypnotherapy is not a cure, after all. It's a tool that can be used to help people achieve their goals.
It all depends on them.
How long have they had the problem?
What other things have they tried?
How does their lifestyle contribute?
Some people will come to you of their own accord, while others will be persuaded by family or friends.
If they don't come of their own accord, their motivation will likely be very low, so we suggest working with only those subjects that are highly motivated and really want to reduce their weight.
They may have been struggling with their weight for years, and in their mind you could be their last resort.
Whatever stimulus brings them to your door, it takes a lot of courage.
They're admitting they need your help.
They're putting themselves through something major.
Something they might feel embarrassed about.
Something they wish they had the power to deal with on their own.
That's why it's so important to treat them with respect.
To delve deep and get to know them.
To build a connection so they can trust you, get totally relaxed, and let the magic happen.