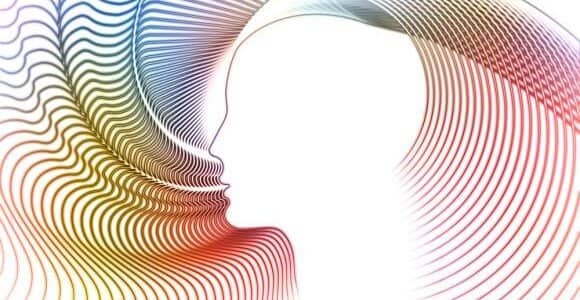 Problems.
Everyone has 'em.
From what to wear when you get up in the morning to how you cope with that noisy neighbor.
Everywhere you look there's another problem that has to be dealt with.
Why is that? Because, like it or not, people are really good at creating problems.
There's a simple explanation for this. The world you live in is bipolar. That means it's full of questions that needs answers, full of problems that need solutions. And every problem forces you to make a decision.
Black or white? Left or right? Here or there? Stay or go? Fight or flee? Skirt or trousers? Formal or casual?
On the one hand, problems are good. They stretch your brain. They make you think. They allow you to exercise your mental muscles. Which is fine as far as it goes.
The trouble with problems, though, is that we're not particularly good at solving them. We get caught up in the problem instead of looking at it objectively. The longer it goes on, the more difficult it is to find a solution.
When Is A Chair Not A Chair?
For instance, suppose you bought a new chair for your front room. You proudly take it home and unwrap it as fast as you can. Then, you stick it in the corner in that special place you've already chosen.
But looking at it, there's something wrong.
Strange. When you saw it in the furniture store, it looked ideal. Perfect size. Perfect shape. Perfect color. Compact, comfortable, and cozy as can be.
But when you get it home, it suddenly loses its perfection. You still like it, but no matter what you do you can't seem to make it fit in with the rest of your decor.
You can't put your finger on it, but it just doesn't look right.
Not feng shui in any way.
You try moving it around the room. Into the bay window. Against the wall by the telephone. In front of grandma's old China cabinet.
Nope. It's supposed to go in the corner. That's why you bought it. That's the perfect place for it, where it belongs. So what're you gonna do?
To make matters worse, now you simply can't get the chair out of your head. Every time you go into the front room, it sticks out like a sore thumb. It occupies your thoughts way more than it should, and ends up practically driving you to distraction.
Such a shame, a beautiful chair like that. In the end, you grab the stupid thing and shove it in a cupboard. Out of sight, out of mind, right?
Wrong.
Now that the chair's out of the way, it's left that empty space in the corner. A gaping wound. So even though it's no longer in the room, it's still tormenting you.
In a small way, the chair has won. It's beaten you. It's forced you to focus all your energy on it, even though you can't even see it any more. The "what am I going to do with that doggone chair" problem has been blown out of all proportion.
You've been flummoxed – by a piece of furniture!
Okay, it doesn't have to end up like that. You could simply take the chair back. You could buy another chair. You could buy another piece of furniture to complement the chair and balance the room that way. If you've got the space.
Sometimes, that's all it takes. Other times, though, you keep struggling with the problem and won't give up until something gives.
Like many typical problems, it falls into the "I can't do it" category. You'll often hear people say things like:
"I can't give up smoking."
"I can't pass my exams."
"I can't make money."
"I can't get a new job."
Or perhaps:
"I can't make that chair fit in."
As soon as you hear phrases like these, you can immediately come to a few conclusions:
The person is disempowered
They're fixating on the problem
They're stuck and unable to move forward
They're focused on the problem, and not on finding a solution. They're caught in a groove without the tools to navigate their way out of it. So how can you help them escape from what's quickly becoming a vicious circle?
The Magic Of Mind Bending Language And How To Boost Your Hypnotic Skills
What's mind bending language? It's the unusual use of language in a way our brain isn't used to hearing, and often involves the use of power words.
I'll give you a couple of blatant examples so you can feel the "spin" yourself. A master of mind bending language does this so elegantly and seamlessly that it's invisible, yet achieves the same results.
If I say to you, "The dog chased the cat under the table," it sounds completely normal.
Then if I say, "The cat chased the dog under the table," that sounds a little more odd, but still okay.
But if I say, "The table chased the dog under the cat," can you feel your brain spinning a little? It's trying to figure out something that's not in a normal language pattern. Striving to make sense of it.
Another mind bending example would be to say to someone who has a problem, "Aside from the problem, who are you that's happy?"
This creates a certain level of 'spin' or momentary confusion in the brain. This 'spin' disrupts the stuck thought loop, or problem the person is in and presents it in a totally different way. When their brain tries to perceive the problem in a different way, it can't.
In order for someone to have a problem, a thought loop has to be stuck in a repeating pattern. When you change the pattern, it's no longer stuck so the neurology in their brain can now link up to other options and resources. Thus, no more problem, it just dissolves.
If you imagine the brain as a house with many rooms, a problem is one room with the door shut. The person inside the room thinks they are alone and that's all there is to the house, this one room they can't get out of.
Mind bending language opens the door to the problem room.
The person walks out and finds out there's a whole house full of rooms with their doors open that they can now access.
They go exploring the rooms and find all kinds of fun, resourceful, brilliant ideas and things they can do in these other rooms. The idea that they would go back into a problem room and shut the door is ludicrous now.
They only got stuck in there because they didn't think they had any other options, now they know they do.
When you're fixated on the problem, that's all you can see. You're convinced that you "can't do it." Even if the solution arrived in the mail you wouldn't know what to do with it.
As far as you're concerned, there's nowhere to go. You've tried everything you can think of. You don't want to keep pulling your hair out over it, but you've run out of options.
Or have you?
What you need is access to more possibilities. Not just a few possibilities, but an endless number of them.
Despite the way it sounds, mind bending language is not designed just to confuse. It goes way beyond that. The real reason for using it is to deconstruct people's problems and show them alternatives.
Take the chair as an example. Right now, it's a problem. This is point A, how things stand in the present. Deciding what to do with it. Should you keep it or get rid of it? Try it in another room? Give it away?
The key word is deciding. Once you've made a decision, you're stuck with it. But when you're deciding something, it's a fluid process. It can still be changed, and you can still influence the way that develops.
There was a time when it wasn't a problem. Call it point B, the time before the chair. Back then, the chair wasn't a problem. It didn't occupy your thoughts. There were dozens of possibilities and the chair was just one of them. At that stage, there was no problem.
Now move things forward to point C, a time in the future. Suddenly, there are more options than you can shake a stick at. There doesn't have to be a chair, or there can be a completely different chair. Or the money can be spent on something else.
This A-B-C process bends time. It creates a mind bending moment. It takes them mentally back to a point where there is no problem, and ahead to a positive future filled with potential.
A future they can control. A future where the problem has completely disappeared.
But wait. No one's gonna come to see you because they've bought a chair they can't do anything with. And that answers the question "When is a chair not a chair?"
When it's a metaphor for change.
Thinking Outside The Box
So mind-bending language does confuse, but not for the sake of it.
When someone gets stuck on a problem, they end up running around like a headless chicken. They can't think outside the box, because in their mind the box is all there is.
They can't see the forest for the trees. Move them out of the forest, and suddenly they can take it all in. They can put it into perspective. And that's when they can start to see the possibilities.
Deciding becomes easy. Choices can be made. Options can be considered.
The world opens up, and with it come the solutions they've been looking for.
And when that happens…
No problem.