"Warning: when feelings become the means of thinking, or if we cannot think greater than how we feel… we can never change. To change is to think greater than how we feel. To change is to act greater than the familiar feelings of the memorized self." – Dr. Joe Dispenza
It was his groundbreaking book, "Breaking the Habit of Being Yourself: How to Lose Your Mind and Create a New One," that first introduced us to the brilliance of neuroscientist and author – Dr. Joe Dispenza.
As a renowned lecturer and educator, Dr. Joe Dispenza believes that you can achieve anything once you learn how to rewire your brain and recondition your body to make lasting changes.
If you're a hypnotist, this notion won't be news to you.
But if you're still in your early stages of your hypnosis career, or would like to discover the proven science behind "rewiring your brain" – be sure to check out his above TED Talk on neuroplasticity.
In short… your brain contains about 100 billion neurons that store information and communicate with each other.
Whenever you learn something new, your neurons communicate, making a new synaptic connection in your neocortex.
That's what learning is: making new connections in your neocortex, your thinking brain.
As Dr. Joe Dispenza puts it:
"Neurons that fire together, wire together." tweet
This means: whenever you learn something new, your brain physically changes.
But that's not the only amazing thing your brain can do…
Cool Brain Facts From Dr. Joe Dispenza
Did you know that your brain generates more electricity in a single day than all the cell phones on earth?
Or that when you experience something, you take in information through your 5 senses, which causes your neurons to organize themselves into patterns? This then triggers an emotion that enhances the experience, making it easier to remember.
Which is why you can remember your first kiss or where you were on 9/11, but perhaps not what you had for dinner the night before last.
Dr. Joe Dispenza also talks about how stress happens when your body is out of balance, and how it can be triggered by a physical object or event, or just by the thought of that object or event.
Which means: your unconscious can't tell the difference between the memorized emotion of an event – and the event itself. So when you think about an event and this triggers an emotion – you mentally and physically experience it as if it were happening again.
This is great if you happen to be reliving positive events all the time – but given the human propensity to recall negative events and emotions, it means many people are physically and emotionally "stuck" in the negative happenings of the past.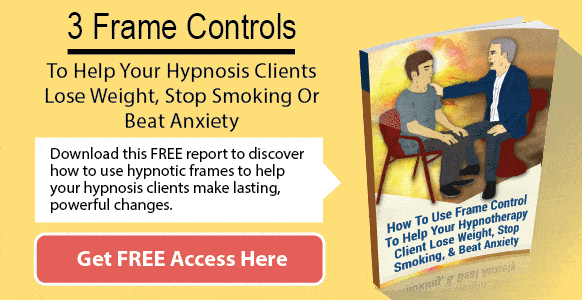 Not only does this make your head a rather unhappy place to be, it also means you're continually shaping – rewiring – your brain and your body as a result of these negative emotions.
But the good new is, when you replace one thought, idea or behavior with another, and persist with it, and keep your attention on it, eventually the new thought, idea or behavior will drown out the old one.
Do it enough times and it becomes automatic. It becomes a habit, something easy, something that feels natural. It becomes a skill.
And that's what neuroplasticity really means.
You have the power to physically change the makeup of your own brain and lead the kind of life you want to lead.
What's more: as a hypnotist, you have the beautiful, unbelievable skill to help others do the same.
What an incredible gift to give to the world – wouldn't you agree?