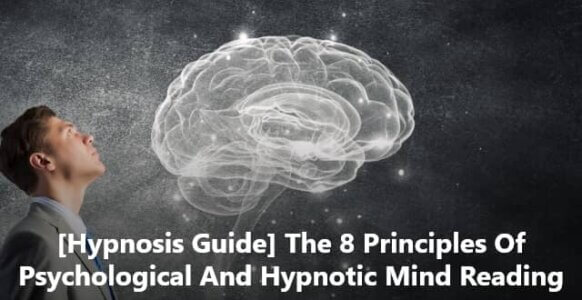 American psychiatrist Milton Erickson, the father of modern psychology, once congratulated a doctor colleague on her pregnancy.
She was flabbergasted. Not only had she not told a single soul about it, but she'd only just found out herself.
So how on earth did he know?
As far as she was concerned, it seemed like Erickson had somehow managed to read her mind.
What he actually did was to use his powers of observation.
He may not have read her mind, but hypnotic mind reading does exist.
Like mentalism, it involves paying attention to subtle clues.
It requires the hypnotist to take note of the things the client says and does, using their words, their actions and their reactions to figure out what's going on in their mind.
Because no matter what they do or say or how they try to hide the truth, their unconscious mind always gives the game away.
When hypnotic mind reading is done well, it can appear to be a little bit like magic.
As if the hypnotist truly is reading the client's mind.
Before any of that can happen, though, it's the hypnotist's job to set the stage.
And the way to do that is by employing the principles listed below in these 8 separate steps.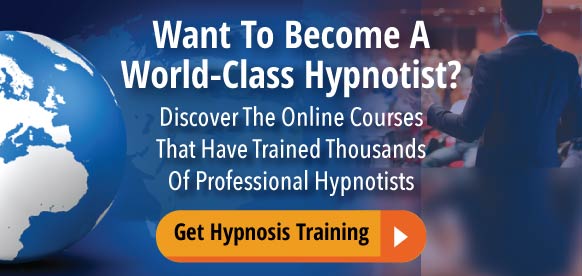 Step 1: Meet and Greet
This is the first step that has to be done quickly. It's all about meeting and greeting your potential client in a way that makes them feel relaxed and at ease.
In order to do any hypnotic or psychological mind reading you need the client to be willing to reveal information to you. They won't be able to do that if they're feeling exposed or guarded.
Welcoming them with a warm and friendly greeting helps to break the ice and put them at their ease. You want them to feel at home and comfortable enough to totally relax.
The following steps can be done in any order you choose so long as you execute the "meet and greet" step first.
Step 2: Creating a Cooperative Atmosphere
It's vital that you establish an atmosphere of cooperation in which the client trusts you enough to participate fully. Without this kind of atmosphere there's the risk that the client will get into a challenge frame. That could make them doubt everything you say and reject your suggestions, just for the sake of proving you wrong.
These are defense mechanisms the client might use to protect themselves. However, the more they resist you, the more difficult it makes hypnosis, if not virtually impossible.
Instead, you need to recruit the client as an ally, saying things such as this: you obviously have a powerful mind, let's explore it and see what happens.
Step 3: Creating the Right Atmosphere
The right atmosphere refers to how your clients perceive you in the context of the session, which depends on what you are trying to achieve.
If you are seeing the client as a mind reader then you will probably be using a specific vehicle, a tool or gimmick to help accomplish your goal. Examples of these might be tarot cards, rune stones or astrology charts.
If you are taking the psychological approach you will obviously manipulate the session using your command of language coupled with a necessarily good understanding of people and what motivates them.
If you are a practicing hypnotherapist then you want to have your certificates and qualifications displayed on the walls.
If you are a stage hypnotist offering hypnotherapy after a client has seen you perform in front of an audience, it's likely that they will already believe in your abilities and power. It may help convince them further if you display pictures of prominent people alongside your certificates and awards.
It might be best when doing hypnosis to go for the neuroscience angle focusing on the power of the human mind and its links with the nervous system. You should still do a mind reading as a warmup to help open the client's mind to the various possibilities.
Step 4: Giving Credit for the Method
Whether you are a mind reader or a hypnotist, you should give credit for whichever tool or method you use to achieve your outcomes. This gives the methods social proof, authority and power.
It also gives credibility to what you are doing by placing your tools or methods in a historical context, which can only help to strengthen and reinforce the atmosphere you're trying to create.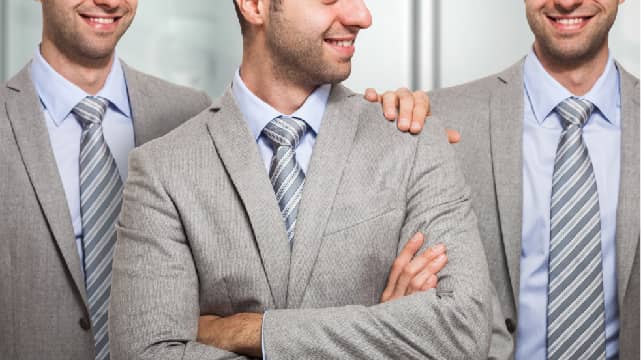 Step 5: Giving Credit to Yourself
Think of this step as a form of positive bragging. You want your client to know that as a mind reader or hypnotist you have helped a lot of people. You have many years of experience and you know your stuff inside out.
Of course, bragging for the sake of it is not going to impress anyone. Some people will be won over quickly by a few choice words, while others might need a bit more convincing. You have to judge how much bragging needs to be done depending on the attitude and the culture of the particular client you are working with.
You can "brag without bragging" by simply making sure you draw attention to the various certificates, awards, photos and recommendations that are either hanging on your wall or displayed on tables in your waiting areas.
Step 6: Setting Up Failure
Another way of saying this is presupposing failure. This is considered to be one of the most important aspects of hypnosis and mentalism.
The secret behind this step is that the act of failing gives all your other successes more credibility. You're not necessarily trying to fail on purpose but are leaving room for failure.
Frequently in hypnosis you might presuppose certain events or actions as being necessary even when your client might regard them as being failures. But failures tell you a lot about what your client is thinking and about how they are responding, which gives you the insight you need to move in a different direction or to try a different approach.
A person who is prepared for failure is always willing to learn and not afraid to make mistakes. As Henry Ford once said, the only real mistakes are the ones you don't learn anything from.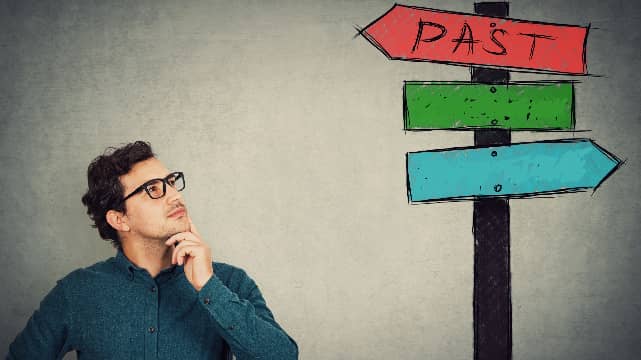 Step 7: Inquiring into the Past
This step is all about helping the client examine their experiences from the past. It is particularly useful when they mention experiences in which they feel that they have failed, because you can instantly reframe that failure in this step.
An interesting way to reframe such a failure is as a type of protection. The client did not merely fail but instead it was their unconscious protecting them from experiencing something they were not ready for.
By working through the experience with the client you will be able to make them feel better about themselves.
For a cold reading, you need to find out what your client's thoughts are but you also need to find out if they've had readings with other persons. It's normal for clients to feel that they haven't given you much information at this stage because they tend to forget it very quickly.
The truth is, however, that you can learn a lot about someone's personality based on the information they provide during this step.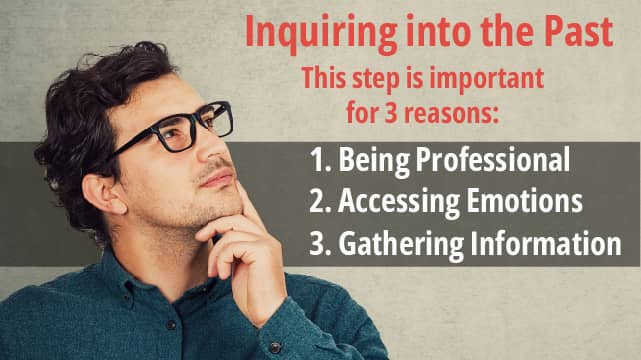 This step is important for 3 reasons:
1. Being Professional
It gives you the opportunity to find out about any experiences your client has had with other readers or hypnotists. You should quiz them to get their input about how those experiences went.
Try not to bad mouth the work done by the other hypnotists or readers as this might make the client think less of you and see you in a negative light.
2. Accessing Emotions
It is crucial to get the correct emotions when cold reading or when doing hypnosis.
3. Gathering Information
The ability to collect and correctly read information about your clients while talking to them is vitally important. This can give you valuable insights into how they are thinking, what makes them tick and how they feel about certain events and experiences.
Your clients will tell you what they want to accomplish. It may sound obvious, but if you do exactly what they want you to do, your session will be a lot smoother and easier. It will also mean that your clients will be happy to spread the word about the good work you can do and the positive outcomes you helped them achieve.
Step 8: Putting the Client at Ease
This is the step that most closely resembles "pretalk" in the more classic hypnosis sessions. During this step you should talk about hypnosis in a way that will dispel any fears and eliminate any concerns.
The idea is to convince the client that the session will be a positive and helpful experience that they will gain something useful from. What they will gain depends on their reason for coming to see you in the first place, so it could be a confidence boost, motivation to break a bad habit or a way to manage weight, for example.
Remember that the more defensive the client is, the longer this process will take. However, the more comfortable and at ease you can make them, the more likely it is that the session will prove to be a fruitful and productive one and the less time it will take.
Main Takeaways
Psychological and hypnotic mind reading does exist.
It involves paying attention to subtle clues in order to understand what the person is thinking about.
Hypnotists use it as a technique to help get at what really matters to their clients.
In order to do this kind of mind reading correctly, practitioners should follow a set of 8 principles.
The first principle requires the hypnotist to meet and greet their client, making them feel relaxed and at home.
Following this, the subsequent 7 principles can be done in any suitable order.
The idea is to create the right kind of atmosphere that fosters trust and cooperation so that the client feels free to open up and participate fully.
This technique makes it possible to examine past failures and put them into the context of protection.
It's important that the client is convinced that the session will be productive and helpful. The more relaxed and cooperative he or she is, the more successful and fruitful the session should be.