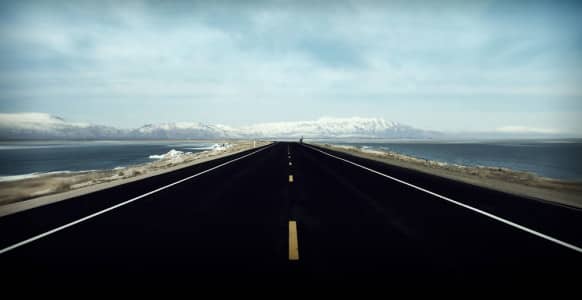 I'm often asked by students of hypnosis how long it takes to become proficient and reach hypnosis mastery.
My answer is almost always, "It depends." 
In no way am I trying to skirt the question.
But it's kind of hard to tell without knowing a few things about the person asking.
I'll give you a "checklist" of sorts to help you gauge your progress.
Before I do, I'm reminded of a story…
A young Shaolin Monk sat at the foot of the sacred Mount Song.
His master sat next to him in quiet meditation.
The master smiled within and a smirk cross his face.
His pupil caught sight of it and asked the master why he smiled.
Returning his awareness into the world, the master asked the pupil,
"What perturbs you, young one?"
The pupil gasped at the master's powers of intuition and confided in him.
"Master, how long does it take to learn the Iron Fist technique?" The pupil asked.
The master replied, "15 years."
The shocked pupil asked,
"What if I worked twice as hard?"
The master replied, "30 years!"
Mouth agape, the student protests,
"But master what if I practice  three times longer and harder than everyone else? How long will it take me then?"
"Hmm, in that case," says the master, "you're looking at 45 years. Minimum."
The point is it will take you as long as it takes you to master any skill. Including hypnosis.
Rushing the process does not help.
Obsessing about reaching a certain level of mastery often prevents you from reaching it.
Here's a quick list of how you may gauge your progress…
1. How many times a day, week, month do you practice hypnosis by hypnotizing others?
2. How many new skills have you taken the time to understand and apply?
3. Which hypnosis principles do you naturally take to?
4. Which hypnosis principles do you have a tougher time grasping? What are you doing about that?
5. Are you following Igor Ledochowski's process for learning each part of the hypnotic process bit by bit before moving on to more advanced techniques?
Look, the bottom line is this:
Hypnosis is a skill you'll continue to develop over a lifetime.
(Even masters like Igor discover new things everyday – and he's dedicated his life to sharing those with you).
However the easiest way to "speed up" mastery is if you learn "how to learn" hypnosis.
And the smartest way to do that is following Igor's step-by-step simple processes that are created from hypnotic principles.
This will build your skills so they are foundational, natural and flexible which means you can and will progress at a far "faster" clip towards mastery.
Every one of Igor's training programs here at the Hypnosis Training Academy, includes this system of learning. 
So don't get flustered.
Go at your own pace.
And enjoy the wonderful journey of hypnosis!