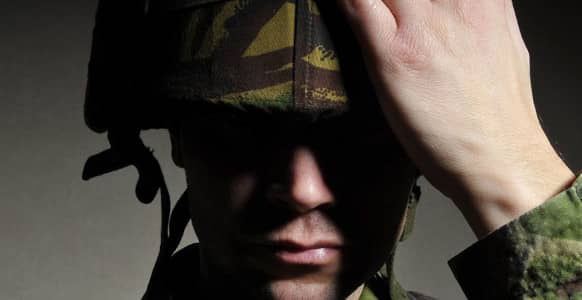 "The Negotiator."
That's the title of a book.
It's about the story of "Ben Lopez" (a fabricated name to protect his true identity) who is a kidnap-for-ransom negotiator.
He goes undercover, the world over, from one hostage crisis to the next.
He pits his psychological wits against terrifying hostage takers.
He wins.
He gets hostages safely returned to their families.
Then he disappears. 
And he has never lost a hostage.
Anyway, in one of the chapters "Ben" recounts the story of doing hostage negotiating training with a menacing  SAS guy.
Apparently this SAS guy was the one person "Ben" would want negotiating for him if ever he were to be so unfortunate as to be taken hostage in the underbelly of Columbia or Venezuela.
But the thing that I found interesting was the quirky habit the menacing SAS guy has.
See when the hostage negotiation training came to a break and everyone went for coffee all the "students" lined up to fill their coffee into the styrofoam cups provided.
 Not the SAS guy. 
He proceeded to produce a dainty porcelain teacup (with delicate pink and blue floral decorations on it) from his rucksack.
"Why do you use that cup?" Ben asked him.
"Because it p****s people off," the SAS guy replied.
"You carry that on operations too?"
"Don't leave home without it, mate."
"You've got to be kidding me!"
Turns out whatever hellhole part of the world the SAS guy is inserted into, the dainty teacup went with him.
He'd be doing surveillance in some grotty hole in the middle of a combat zone, covered in filth and mud, surviving on rations, living like a savage for days on end – and he'd be drinking his brew from the daintiest, most beautiful and delicate porcelain tea cup you'd ever seen.
Why would someone do that?
The real answer is it gave the SAS guy as SENSE OF MASTERY over his situation, his environment and the animal-like circumstances he found himself in.
As in:
You've got to be somebody SPECIAL if you can cart a dainty little teacup around the world and use it in the most hostile and dangerous war-torn environments imaginable.
How does this help you?
Well, think about this:
Whatever your situation.
No matter how bad things look.
And no matter how insignificant your life may at times SEEM.
It's just not true. 
And if you need a reminder of that – hypnosis is one of the best ways to see that.
You could even create a metaphorical symbol in your mind (like maybe a dainty teacup to remind you of the SAS mastery guy) that anchors you to the feeling of MASTERY over the course of your life.
Something to think about!