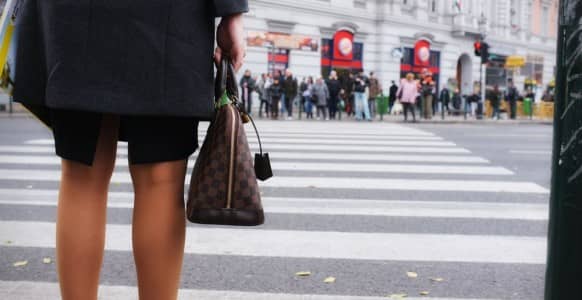 You wouldn't expect it.
You'd think people who are already rich and successful would have better things to do.
You'd figure they've got enough on their plates just keeping their businesses ticking over.
How can they afford to take time out from that?
Do they seriously believe it will help?
And why are they willing to pay big bucks for the privilege?
Is it really worth it?
On the face of it, you'd think they wouldn't need to bother.
After all, they've already accomplished most of what they set out to achieve. But something keeps them coming back, time after time.
So what does hypnosis offer them that they don't already have?
Everyone Needs Something To Aim For
On one level, it's easy to understand.
Successful people set goals and do everything they can to achieve them. But once a goal's been reached, they need another one to fire their inspiration.
To rekindle their motivation.
To reignite their passion in what they do and why they do it.
They don't just sit back and rest on their laurels. Something drives them to succeed, and they need to keep the momentum up.
That's how they got to where they are today.
They need to feel the buzz that comes from turning an idea into a product or service. The thrill of creating something out of nothing… and making money from it.
But there's another point that's almost as important…
The most successful people don't do everything by themselves. They're good at delegating, because they know they can't do it alone.
When they need help, they aren't afraid to admit it. They aren't afraid to ask for it.
Sometimes that help can simply take the form of talking to another person. Getting a fresh perspective. An objective point of view.
Someone who can help them put their achievements in context, discover where they want to go next, and give them the confidence to go for it.
And that someone could easily be a hypnotherapist.
How Hypnosis Benefits Businesses
For years, top business people have known about the almost secret value hypnosis can add to their careers.
The very nature of hypnosis makes it an ideal tool for taking stock and planning ahead. Here are just a few of its obvious advantages:
It encourages relaxation – if you're head of a company, or even a large department within a company, time to relax can be in short supply.

It relieves stress – working on multi-million dollar deals or impossible-to-meet deadlines can take its toll on anyone.

It rebuilds confidence – and who doesn't need a shot of confidence every now and then?

It boosts self-belief – which helps you trust your instincts and follow your heart.

It recharges the batteries – by doing all of the things listed above!
Each of these benefits has built-in layers of  possibilities. For example, if your self-belief is sky-high, it's easy to put that passion into your presentations. It's easy to fire up your staff at a meeting. It's easy to give an inspiring speech that rallies the troops round. Or sends the stock markets in the right direction.
Likewise, if you're feeling stress-free and super-confident, it's easy to negotiate better deals with your supplier. It's easy to walk into the bank and haggle for a good deal on a business loan. It's easy to present a new idea that could revolutionize the company.
The beauty of hypnosis is that it helps you accomplish two things:
It lets you focus your thoughts inward

It lets you implant powerful suggestions into the unconscious mind
Hypnosis gives you time to think. It shuts out the everyday world for a brief period of time. It gives you space to consider the bigger picture, without the endless stream of day-to-day details getting in the way.
If you're managing a business, you need to have a clear head. Otherwise, you end up running around in circles like a dog chasing its own tail. At some point you just need to stop, take a breath, relax, and get refocused.
Once you're relaxed, you can begin to chart a way forward. You can set new goals for yourself. You can zoom in on the one thing you want to achieve, and start taking steps to achieve it.
That's why CEOs, directors, managers, actors, entrepreneurs, life coaches, sportspeople, and dozens of others turn to hypnosis for help.
They give up their time. They part with good money. They put their trust in practitioners who can motivate and inspire them. And they do all of that for one very good reason…
It works.
Let's face it. If it didn't work, there's no way on this earth they'd give it a second thought.
They're too busy.
They've got too many people depending on them.
They're successful because they make decisions they know are going to have a positive impact.
And forking out 5-figure sums for a session still hurts, no matter how much you've got in the bank. If it ain't value for money, it ain't gonna happen.
The Transition From Client to Therapist
They say imitation is the sincerest form of flattery. If so, then hypnotists should be glowing with adulation.
People from all professions have been queuing up to become hypnotherapists.
An article in Forbes.com highlights a couple of examples. Alicia Cramer used hypnotherapy to overcome post-traumatic stress following an incident of physical and sexual assault in 2005. By 2010, she was a certified practitioner herself.
Cramer started out helping people with a range of general issues, from giving up smoking to losing weight or getting a better night's sleep. Eventually, though, she began to focus on clients from the business world.
She now helps entrepreneurs eliminate the obstacles that are holding them back. That includes anything from boosting their confidence when speaking in public to coping with work-related stress and anxiety.
Vanessa Loder was a one-time contributor to Forbes. While under hypnosis, she realized it was time to give up her job in finance and private equity. She hated her work and yearned to do something on her own terms.
Loder now has her own company, Akoya, and is a speaker, writer, executive coach, and hypnotherapist.
But what about more familiar faces?
From 1969-1974, she wouldn't let them play ball in the house. Just a few years later Florence Henderson, aka Carol Brady, met and married the hypnotherapist John Kappas. She became a hypnotherapist herself and continues to appear as a motivational speaker on a range of humanitarian issues.
Australian-born singer and actress Helen Reddy was a superstar of the 70s. She retired from live performing in 2002, when she became a hypnotherapist. The lure of the stage proved irresistible, however, and she came out of retirement in 2012. Helen is patron of the Australian Society of Clinical Hypnotherapists.
Scott Adams is the creator of the Dilbert cartoon strip. Adams trained as a hypnotist and credits much of his success to being able to focus clearly on what he wanted to achieve.
A Blast from the Past
It seems that hypnosis and business have always been closely linked. Today's entrepreneurs are simply carrying on a tradition that goes back well over a century.
Politicians, coaches, scientists, car manufacturers, and inventors have all used the power of hypnosis to further their careers. Here are just a few examples:
Albert Einstein

Thomas Edison

Henry Ford

Nikola Tesla

Sir Winston Churchill
These days, top-level hypnotists work with clients from all walks of life. Sports stars, bestselling authors, actors, and political figures. From Wall Street to Silicon Valley, Hollywood to Nashville.
Global celebrities, millionaires, and billionaires.
They all need help coming up with ideas. Selling ideas to others. Being more persuasive.
Being more influential at board meetings, at product design discussions, at seminars.
Often, they turn to so-called celebrity hypnotists like Anthony Robbins. Like other big names in the business, Robbins uses hypnosis as one part of a complex range of therapies.
The thing to remember, though, is that hypnosis is the same no matter who practices it. You can just as easily work your magic on Mark Zuckerberg as on your next-door neighbor.
From the famous to the completely unknown, the issues faced are all the same:
Are they confident?

Are they prepared?

Do they know what they want?

Are their goals refined enough?

Are they letting stress and anxiety keep them from making progress?

What scares them about taking the next logical step?

What support mechanisms have they got in place to make things easier on themselves?
These questions resonate with anyone involved in business. From the guy that runs the donut shop down the street to the founder of the next big software empire.
They all have to deal with the same problem. How to take things forward to the next stage.
And more and more, they're turning to hypnosis for help.