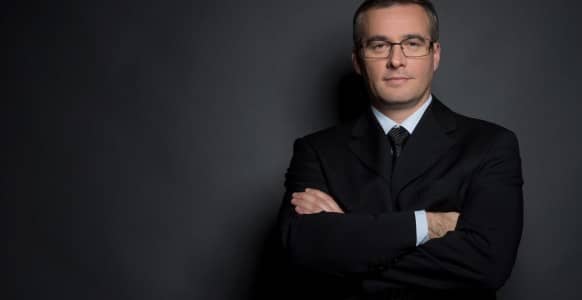 It sounds a bit scary.
Entrepreneur.
Working for yourself.
Knowing the buck always stops with you.
Making all the decisions, all the time, and hoping they're the right ones.
Without the backup of a large organization.
Without job security or a safety net.
And whether you work on your own or in a small team, you're affected by the same issues on a daily basis.
Dealing with stress. Solving problems. Staying resilient. Increasing productivity. Improving sales figures.
Keenly aware that the success of your business depends on you.
It places a heavy burden on your shoulders, one that can be mentally and physically draining.
Some might say that's the price you have to pay.
The cost of going it alone.
Ditching the 9 to 5, the unappreciative boss, the office politics.
Making money for yourself rather than lining someone else's pockets.
Living the dream, and doing everything you can to make sure it doesn't turn into a nightmare.
It's tough, but them's the breaks.
You're in charge, so you just have to deal with it, right?
Wrong.
As hard as it is, it shouldn't feel like a punishment.
If only there was an easy way to keep yourself focused, organized, productive, and as successful as possible.
There is. It's called hypnosis.
Self-Hypnosis And Business: Why It's a Good Fit
Why hypnosis? Here are 5 good reasons:
It's free. You can do it yourself
It's non-invasive and non-addictive
It's fast
It's natural
It's easy
It makes perfect business sense because it costs nothing and takes just a few minutes of your day. You can practice it before work, during work, or after work.
And when you do, here's what it can help you achieve…
1. Fight Off Fear
Hypnosis is one of the most common fear-busting tools available today.
Whether it's fear of your own success, fear of dealing with clients face to face, fear of handling difficult employees, or any other business-related fear. Hypnosis gives you the ideal solution because it calms you down from the inside out, helping you keep your cool no matter what.
That's quite important in business, because of the way fear makes you react. Don't want to take that phone call from a complaining customer? Or talk to an unhappy member of staff? Then you'll probably avoid it. But if you do, it'll still be there the next day. And the next.
2. Build Self-Confidence
If you're running your own business, then you must have passion for what you're doing. You must have knowledge about your industry, or else why do it in the first place?
You've had a burning desire to set up your own enterprise, and now you've achieved it. So you've already shown you've got the guts and self-belief to make it a success.
When you feel confident in what you're doing, anything is possible. From selling yourself and your business to making presentations, to simply communicating your ideas. Confidence helps you identify your strengths and your weaknesses.
But because you feel confident, you don't let weaknesses stand in your way. Instead, you play to your strengths and work on improving those weak areas.
And hypnosis can help you recognize and re-evaluate your strengths, giving you a renewed sense of self-worth.
3. Wipe Away Stress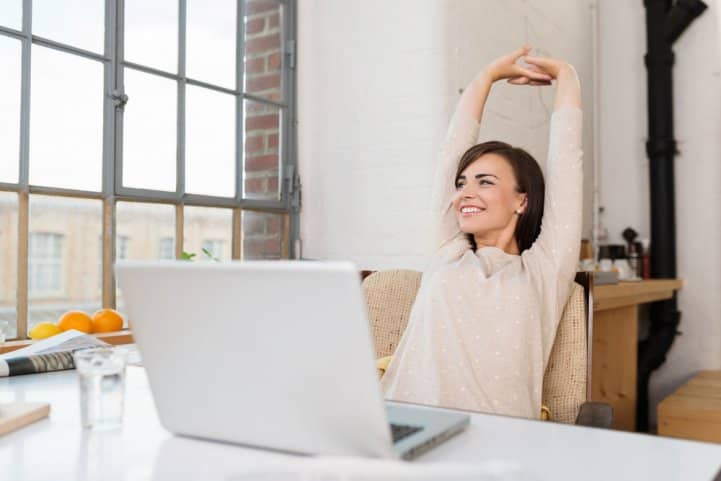 One of the things hypnosis does best is to help you relax. It gives you space to shut out the world and let go. To put your worries and anxieties on hold, just for a little while. And if you're your own boss, you might have more worries than most.
Juggling a dozen tasks at once to keep the business on track. Attending meetings, balancing the books, dealing with clients and colleagues, reaching important milestones – the pressure to handle everything efficiently can become overwhelming.
Of course, you're going to worry, because that's completely natural. A little bit of stress helps you perform and stay focused. It only becomes a problem when there's no release, when your anxiety levels rocket and start to wear you down, physically and emotionally.
That's when hypnosis can provide much-needed relief, helping you to take a break and keep stress at a manageable level.
4. Increase Your Creativity
Like any venture, running a business takes a certain amount of creative thinking. Staying ahead of the competition, attracting customers, marketing your products, working smarter not harder, thinking outside the box.
Almost everything you do involves imagination and flair. You need resourcefulness to bring your vision to life and the ingenuity to keep it fresh and engaging.
That's all fine and dandy until something nasty hits the fan. A delivery's been held up. There's a gremlin on your website. Someone you were counting on has let you down. Who's got time to sit around and be creative with all that going on?
The secret is that all of these things are part of your conscious world, while your creative juices are floating around in your unconscious mind.
To access them you need time to relax, to shut out the everyday world, and let the ideas flow. Hypnosis is the fastest and easiest way to set your creativity free, and all it takes is a few short minutes.
5. Maximize Your Memory Potential
You can't change the size of your memory, but you can access more of what's stored there. That's because everything you experience gets stashed away in your unconscious.
If you've seen it, or heard it, or read it, or felt it, it's in there… somewhere. Hypnosis enables you to connect with your unconscious mind, which means finding the information you need is simply a case of tapping into it.
In the normal course of events, that's easier said than done. You're too busy running your business on a daily basis to spend time hunting for memories. And that's where hypnosis can come to the rescue.
When you do have 10 minutes free, either first thing in the morning, during the working day, or in the evening, use it wisely. Practice hypnosis to get in touch with whatever it is you want to remember.
6. Overturn Negative Beliefs
As you probably know, whatever you focus on, you get. If your mind is full of negative thoughts, that's what you'll experience. If you tell yourself you can't succeed, or you can't assert yourself, then that's what's going to happen.
Why?
Because your unconscious mind doesn't analyze your thoughts, it simply accepts them as "what you believe."
One simple way to ensure this doesn't occur is to fill your mind with positive thoughts. That works because you can't be thinking positive and negative thoughts at the same time.
Staying positive has been shown to contribute to better physical and mental well-being. It keeps stress levels low and helps you cope with whatever comes your way.
So when you're practicing self hypnosis and business, add positive affirmations to your routine. Tell yourself "I can do it" and "I am a brilliant business person." Keep on doing it and eventually, those negative beliefs will be wiped away for good.
7. Set & Achieve Your Goals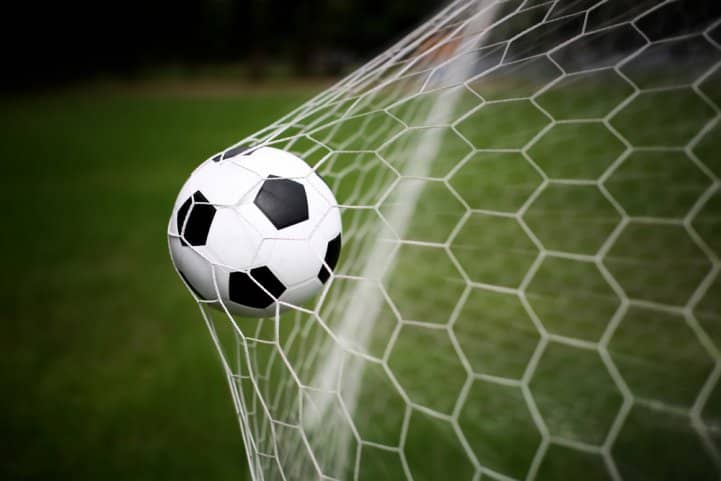 Hypnosis is the perfect vehicle for setting and achieving business goals. Once you're in a light trance, it's easy to visualize what you want. It's easy to see the direction you want to go in. You can even implant suggestions into your own mind that will help keep you on track.
A great way to keep your eye on the target is to make use of all your senses. See your goal as a big and colorful object. If it's a physical object like money, picture yourself holding it in your hand. Feel it. Smell it. Throw it around the room. Stuff it into your pockets.
If it's something less tangible like greater confidence, imagine how amazing you'll feel when you get it.
8. Communicate More Effectively
Think about how you communicate in your business. You make presentations. You send emails. You write reports, speak to customers, and negotiate deals. Perhaps you're involved in sales, or consulting, or leading a team. They're all part of your overall communication skills.
The way you communicate can also be used to motivate, persuade, or even entertain. Using hypnosis, you can learn how to focus your attention so your words and gestures have more of an impact.
The things you say and do can make a big difference to how others perceive you and, by extension, how they perceive your business. That's why successful business people are attending hypnosis classes in greater and greater numbers.
9. Improve Your Productivity
What keeps you from being more productive? Distractions, lack of confidence, loss of focus… the list could be a long one. There are lots of "things" that might get in your way, stuff that clutters up your day so you can't see the wood for the trees.
What's really interesting, though, is that businesses are realizing that productivity isn't just down to a to-do list. Surprisingly, the big boys are turning to something completely different: meditation.
If you haven't guessed yet, hypnosis is one of the easiest ways to meditate on earth. Just close your eyes, focus on your breath, get relaxed, and bingo. You're in a light, meditative state.
And while you're there, all those obstacles and distractions might as well be a million miles away. A few minutes doing that will help you get centered again. So you can see the big picture, put things back into perspective, and do what needs to be done.
10. Self Hypnosis And Business: Boost Your All-Round Business Savvy
Know what's really cool about hypnosis?
It can help you achieve most of these things at the same time. When you're relaxed and your attention is turned inward, you'll automatically feel less stressed.
You'll automatically make room for your creativity to flourish. You'll automatically put your worries on the back burner and restore your body's equilibrium.
And because you'll feel calm and worry-free, it'll be easier to stay positive, set goals, and do all the things necessary to help your business thrive and grow.
Being an entrepreneur not so scary if you have self hypnosis and business after all.