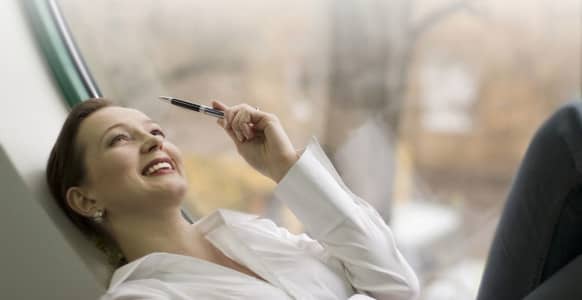 Here's an interesting hypnosis story I think you will enjoy about a doctor declaring that "all hypnosis is fake!"
At the start of the summer I was visiting an old friend of mine in Brighton in the UK.
He's a medical doctor that decided to quit the crazy hours of the hospital and restart his life as an entrepreneur.
That evening we were joined by his girlfriend as we took a stroll down to the beach.
"You know as a boy I had a fascination about hypnosis…"
Oh-oh… here we go!! I could already hear the doubt dripping in his voice.
"Don't take this the wrong way but when I started med-school I got more and more cynical about it all. I mean – those stage hypnosis shows cannot be for real!"
Of course I had heard arguments like this a hundred times before.
The greatest doubts have come from doctors, which is ironic when you consider that the Scottish doctor, James Braid, coined the term "hypnosis" in the first place.
It was also the British Medical Association that was the first medical institution in the world to accept hypnosis as a viable medical treatment all the way back in 1892!
"Well what bit can't be for real?" I asked him.
"There's no way that people would act like that for real- nobody could make me act that way. They have to be faking it!"
"You are smart to realize that there's more than meets the eye… tell me have you ever seen a magician levitate a woman and float her through the crowd?"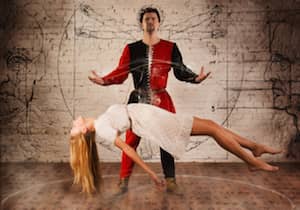 "Sure!"
"Was that for real? Or was there more going on behind the scenes?"
"Well of course there's more going on than meets the eye – there'd be wires or something…"
"Exactly! The woman is up in the air but she's not flying. The illusion is neither that the woman exists nor that that she's in the air – the true illusion happens in the minds of the audience when they interpret the event. The illusion is the thought that she's flying."
Of course by now I had switched to my hypnotic voice and rhythm, making sure to draw his mind into these ideas.
I could see his eyes begin to defocus and his attention became fixed as I continued:
"Well the same is true of stage hypnosis. The illusion there is that the hypnotist makes anyone do anything, when in fact the people on the stage volunteered… they want to go wild and cluck like chickens. The audience just thinks that the hypnotist has a special power over them, when really he's just the excuse the volunteers need to act out and become a star without any consequences. It's simply good psychology!"
My friend mulled it over for a while – I could see his internal conflict between the logic of this and some unspoken need to reject it.
So I changed the topic to let it stew for a while.
I really wanted the seed of that idea to sink in.
After a short ramble along the beach, and a lot more talk, we ended up in a restaurant he liked.
Whilst we were checking out the menu he grimaced and said:
"This is going to be a painful meal for me… I've had an ulcer in my mouth all week. I've tried every pain killer I know, even prescription drugs don't seem to be working!"
Then he added, in a joking way, "Maybe you can hypnotize me to take the pain away?!!"
Something about the way he said that last joking comment made me pay attention.
I could hear the alignment in his inner feelings coming through.
I began to suspect that I had his unconscious mind on my side this time!
So I said:
"Well OK – but before we begin I would like you to know that you can have whatever you want in life, provided you pay… attention… and to the extent that you don't pay attention, you'll pay with pain. It's the body's signal that you need to notice something or be careful. So I am only going to show you how to erase that discomfort in your mouth to the extent that you pay enough attention for that ulcer to heal!"
As I said all this I held eye contact to an almost uncomfortably degree of intensity – using the hypnotic gaze of course.
I switched my tonality and rhythm once again into my "hypnotic voice," waited for his agreement to my condition and then continued smoothly:
"The first thing I want you to do is to pay attention to that discomfort in your mouth, do you have it?… Good… now focus on your shoulder… and now your elbow… your wrist… finger… and now 3 feet out in front of you, somewhere by that table over there… OK lets start again…"
You might recognize a Law of the Mind here: Where Attention Goes, Energy Flows.
I ran him through the same cycle 3 times, constantly checking his eyes, pupil dilation, skin tone, breathing – all the typical signs that someone is slipping into a trance.
All was going well.
His girlfriend must have spotted something too – either that or she was reacting to the intense atmosphere that was being generated.
She started to giggle like a Japanese schoolgirl and she really could not take her eyes off what we were doing!
When I saw the shift settle down inside him, I asked him, "Now notice whatever sensation is left in your mouth… Now if 10 was the worst pain you could ever have, and 0 was absolutely nothing… tell me how bad was the pain when we started and what level is the sensation at now?"
"Well it was at an 8 before, and now…", his eyes widened in surprise, "Oh my god! Now it's at a 2… how did you do that?!?"
I laughed and said "Well strictly speaking I didn't do it, after all it's your mouth! Now I am curious about something… how many cycles would you have to run through for that last bit of discomfort to fade away?"
And I really was curious about that!
The doctor looked at me and shrugged.
Then turned his attention inwards – I could clearly see him running through the pain release cycle again.
It wasn't long before he took a deep breath, refocused and said, in a tone of amazement, "It's gone!"
We soon settled down to some excited chatter about the power of hypnosis, ordered our meal and started to eat.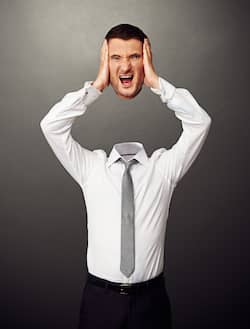 Suddenly my friend winced in pain and complained, "It's not working! The pain is back and it's at full force!!"
I was at a loss for words. What could have gone wrong??!
"Well talk me through it, what happened?"
"I don't know, I just started to eat my Thai curry soup and **BAM!** the pain was back!!"
I leaned back in my chair relieved and started to laugh.
"Well if you won't pay attention… you'll pay with pain!"
I reminded him.
"Tell me, as a doctor, how much does rubbing hot spices – like the hot chillies in your soup – on an open sore assist the healing process?"
"Erm… well it doesn't, actually the reverse is the case. The sore is likely to get inflamed or infected and the healing process gets stunted."
"Exactly! If you recall you agreed to a condition at the start. It would be stupid to take the pain away if you then ignored what the body needed to heal itself. Which is why the pain came back!
"So I'll make you another deal, we can remove the pain once again – leaving you free to order and eat a different meal. This time, however, to ensure you pay attention properly we're going to do this: whilst you're taking care of your mouth and letting it heal, you will feel comfortable, however – should you do something silly again – like eating something spicy before you're ready for it – then the pain will return, only this time it will be twice as strong as it was before. And it will remain until you start paying attention and stop doing whatever it is that you really should not be… agreed?"
Of course by this stage the pain in his mouth had convinced him of the error of his ways.
He agreed and this time the pain vanished in a few seconds. We settled back down to our meal.
The good doctor remained pain free until the ulcer healed naturally.
I think this evening must have made a real impression on him.
I got an email from him the other day. It was just one line.
It said, "I am coming to your next hypnosis training!"
Got a similar story of a skeptical-turned-groupie? Feel free to share the good, the bad and darn-right unbelievable below!