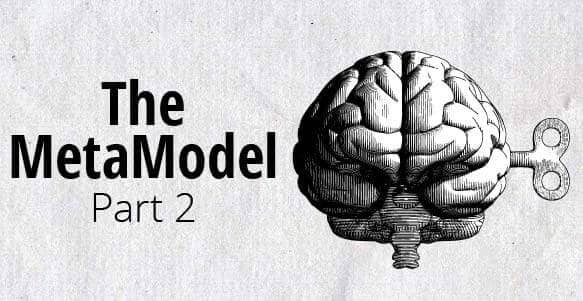 Ever noticed how your view of the world depends entirely on your perspective?
For example, if you believe your coworkers don't like you, you'll feel hurt and overlooked if someone forgets to invite you to a meeting. On the other hand, if you are confident in your position, then you're likely to see the mishap as a human error that could happen to anyone.
The good news is that you can change the lens through which you see the world — which means you can also change how you react and interpret events around you for the better.
And that's exactly what hypnosis can help you do.
In last month's training, you discovered how to use The MetaModel to make your hypnotic suggestions more impactful.
In this video training, you'll move on to Part 2 where Master Hypnotist Igor Ledochowski shows you how to "strip away" negative mental constructs and bring someone back into the sensory experience where they can change their experience, and find solutions to problems they might be facing.
Watch this insightful video now to discover:
Three ways to change the way someone processes information (once you change this, it transforms their entire experience!)
How you can help someone refocus on their sensory experience to open up new possibilities for problem solving
How to send a soothing signal to your subject through your body language
The "golden rule" of using the MetaModel to revive sensory details that can help someone overcome a problem
How to ask your MetaModel questions without triggering negative reactions with your tonality
And much, much more.
Curious to discover how you can become even more effective as a hypnotist? Then don't miss this month's video training!
To access this month's exciting training,
log into your HypnoLab Members Area.
Not a member?