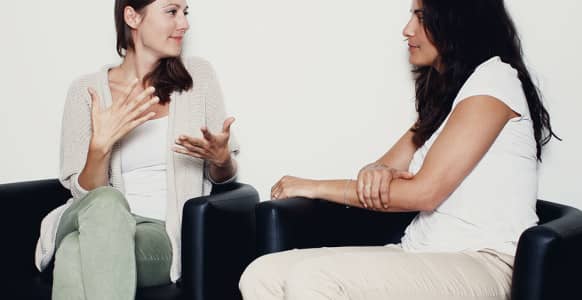 The pre-talk has no magic in it.
Like any decent hypnosis training will teach you, it just serves to allay fears and correct any misperceptions/expectations the client may have.
So we start by getting the suggestion dynamo spinning.
Typically I will test for suggestiveness indirectly.
If they comply, the manner in which they do this (slow, hesitant, alertly, eager to please etc) gives me information as to how they are processing internally.
If they do not comply it alerts me right at the start to a potential mismatcher or other problems.
Of course compliance also begins the journey down the slippery slope towards non-voluntary responses to suggestion.
Any simple set of instructions can be used to build responsiveness.
There is a great story about Erickson who induced profound age regression in an entire class of psychotherapists when he instructed everyone to…
"Pick up your pencil, write your name on the top left hand corner, the date neatly underneath. In the right hand margin write the numbers one through ten making sure to leave a blank line in between…."
By the time everyone had scrambled to comply with this long string of instructions most of the audience was in trance, many of whom had spontaneously regressed back to a school age!
Rapid Graded Suggestions
The suggestions need to start of small and build to bigger things.
Like any other activity, you cannot expect a hypnotic subject to dive into the deep end straight away.
Some "virtuosos" may be able to, but like most athletes, most hypnotic subjects will need time to warm up! As a rule offering a barrage of suggestions at a fast pace tends to get the best results – as has been discovered time and again by stage hypnotists, who after all make their living out of hypnotising large numbers of people as often as possible! The ideal pace is slow enough to allow the subject to develop a full response, but fast enough so there is a little "pressure" and less time for them to reflect on what is happening.
Remember that responding without thinking is a prerequisite for any kind of automatism!
Begin with motoric suggestions, then move to sensory suggestions.
Suggestions for movements tend to be easier to actualise than suggestions about experiences.
So it is easier to respond to an arm levitation or catalepsy suggestion than it is to respond to suggestions for say a visual hallucination.
A sensory suggestion, like a hallucination, on the other hand requires an involuntary response – which is harder to achieve that a non-voluntary one!
Move On Only From A Point Of Success
This is as true for hypnosis as it is for any other kind of learning activity.
Always find something positive to learn from the experience.
Incidentally this is why I never offer suggestibility tests as a "test of hypnotic ability".
I always introduce them as some fascinating experiments in how different ways thoughts can affect you differently.
Wash, Rinse & Repeat
If you do have any "failures" along the way, then you need to go back to whatever successful task that preceded the failure (i.e you "wash" your hands of the failure).
Then you set up the suggestion they failed to actualise again, with more suggestions.
This is "rinsing" – you're starting again from scratch.
Finally you repeat the suggestion, perhaps building up to it in smaller steps in order to ensure success.
Association: The Indirect Approach
An additional tactic to reinforce your suggestions (especially during the "rinse" stage) is to use indirect suggestions to activate the associations of the desired outcome.
Stories, anecdotes, vignettes – all the classical indirect suggestions will help to seed the idea you want and increase the impact of the suggestions.
Rehearsal
Another useful tactic is to get the subject to rehearse the activity you will be suggesting later.
This kind of activates the neurology you will need later on and leaves a kind of "residual charge" in that part of the nervous system.
It also is a great way to smoothly flow from voluntary to non-voluntary through to involuntary responses.
Post Hypnotic Suggestions (PHS)
PHS can be used in two ways.
The standard way, used by many hypnotists, is to use PHS to suggest that the next time you hypnotise them they will go quickly and easily into a deep trance.
The other tactic is to use PHS to suggest the actual response you want – but delay the occurrence to a later trance.
You are in fact using a PHS to seed the idea of future success.
This can be very powerful as the unconscious mind uses the time between sessions to prepare the subject for success! So now you have the whole story.
The only thing left to do is for you to take these ideas and start using them to improve your results in hypnosis.