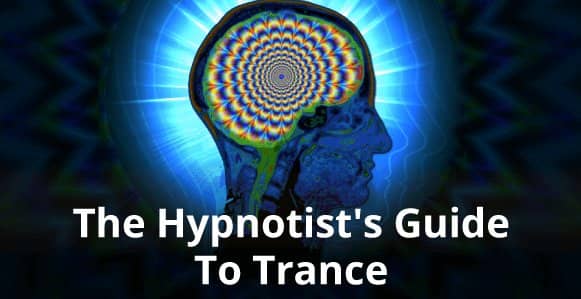 Have you checked out our FREE guide on the 14 Signs That Your Hypnosis Subject Is In Trance? Find out how to spot these subtle signs by downloading our guide here. 
Many have wondered… "What Is Trance?"
Is it some kind of mystical state of mind?
Is it a powerful force that puts you under a freaky spell where you have no control over your actions?
Is it a mysterious energy that elevates your brain to a higher plane of existence?
While the concept of hypnotic trance certainly conjures up a lot of intrigue and curiosity, the truth is a lot simpler.
In fact, significantly so.
"Trance" really is just a metaphor.
Yep, really.
We hope that this discovery didn't just blow the air out of your tires in the same way that Dorothy's first meeting with the Wizard of Oz did.
So let us explain…
Hypnotic "trance" is just a word that we use to identify the conditions under which someone responds to hypnotic suggestions.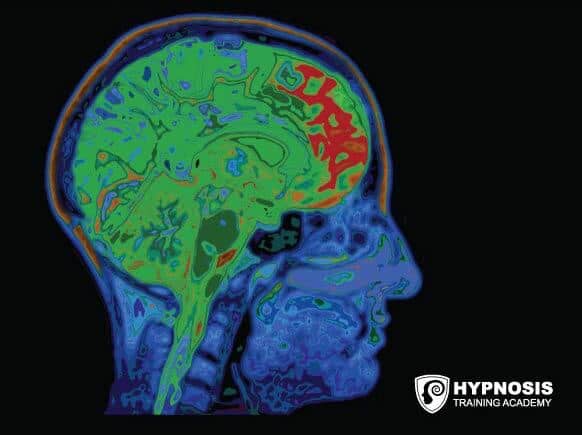 Academics have been studying trance for over a century now, trying to pinpoint exactly what it is.
Is it a state? Is it a trait? Is it a genetic predisposition?
Using fMRI scans that measure brain activity, researchers are beginning to find the answers. These scans show definite changes in the brains of people who are hypnotized, including:
– Less activity in the dorsal anterior cingulate (making them more relaxed and worry-free)
– More activity in the brain area responsible for planning and organization
– Less activity in the part of the brain concerned with self-reflection (making them less inhibited and less self-conscious)
What all this means is that hypnosis causes real physical changes in the brain.
And while we're at it, here's another little-known fact about hypnosis:
You don't need to be in a trance for hypnosis to occur. Hypnosis and trance are not synonymous.
Or otherwise put: being in a trance is not proof that any hypnotic experience is taking place.
However, what does go together like two peas in a pod is hypnosis and suggestion.
If you give someone a suggestion and they act on it, then it's your gold litmus test that hypnosis is indeed working, meaning that hypnosis and suggestion are completely synonymous with one another.
After reading the above, understandably, you might be wondering, what's the point of trance then?
So, let us explain…
Trance serves as a type of shorthand to let you know that the conditions in which someone responds to hypnotic suggestions are right.
Therefore, being able to identify a trance or the signs of trance can help you know when a hypnotic relationship has been established.
Want to discover 14 subtle (yet telltale) signs that your hypnosis subject is in a hypnotic trance? Get instant access to the FREE report below: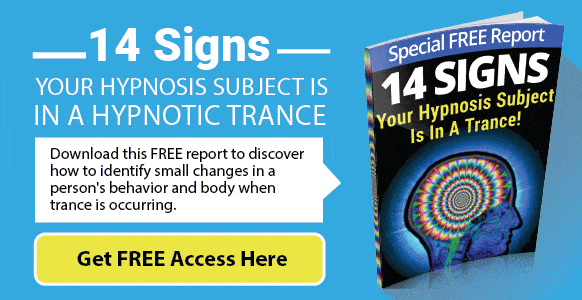 It gives you a green light to proceed with whatever hypnosis work you intend on doing.
That it's an optimal time to cue up your suggestions.
Meaning that trance plays an incredibly important role in the whole hypnosis process.
In this article, we're going to explain what this role is, in addition to explaining the following essential concepts so you're able to confidently put your subjects into a trance…
So let's jump in and get started…
Understanding Hypnosis: Monoideism & The Ideodynamic Effect

It was James Braid who first figured out that hypnosis wasn't some form of mysterious magic.
At first he called it neuro-hypnotism, because he thought the process somehow put the nervous system to sleep.
But the more research he did, the more he decided there was something completely different going on.
Which later led Braid to coin the term hypnosis, before he later changed it to monoideism. With "mono-" meaning one, and "-ideism" referring to one idea.
But this latter terminology never quite caught on, so the term hypnosis stuck.
However, terminology aside, Braid was convinced that "hypnosis" took place when someone let a single idea dominate their mindset.
When they'd wrap their mind around a single idea to such an extent that it became their reality.
For example, when you think exclusively about eating a piece of freshly baked warm chocolate cake, what happens when:
…you start to fixate on the aromatic smell of the freshly baked chocolate
…the warm, smooth texture of the cake breaking apart in your mouth
…the decadent chocolate first meets your tastebuds and for a split second, nothing else in that moment matters because the taste is so perfect and pleasing…
Salivating yet?
You see, when something completely dominates your thinking it can actually produce physical changes in your body.
And the interesting thing is: this can happen irrespective of whether you actually even wanted a piece of chocolate cake – or whatever it is that's caught your conscious mind's fancy – prior to your fixation over it.
This phenomena is what's known as the ideodynamic effect, and it doesn't just relate to physical responses either.
In fact, there's actually a whole range of ideodynamic responses that come in a variety of forms:
Ideodynamic is when an idea creates a physical change
Ideomotor refers to an idea that produces motor responses
Ideosensor is when an idea produces sensory responses
Ideoaffective refers to an idea that produces an emotional experience
Ideocognitive refers to an idea that changes the way you think
Another common example of an ideodynamic response is when you jolt up from slumber because you've been so consumed by an idea in your sleep that it's affected you mentally, emotionally and even physically.
You've become so wrapped up in an idea (your dream… or nightmare) that it has become real.
Thankfully, nature has accommodated for the ideodynamic effect by producing a chemical to counteract it.
This chemical is released every single night when you fall asleep, producing a form of sleep paralysis that prevents you from acting out your dreams.
It's during REM sleep (rapid eye movement) that dreams are at their most intense. This is when we're acting out scenarios like flying, running, driving, or any other activities where we'd normally be moving about.
But thanks to this protective chemical, the voluntary muscles in our arms, legs, hands and feet are temporarily paralyzed.
However, for an unfortunate few, that's not the case. They don't become paralyzed during REM sleep.
And that means they physically act out their dreams, which could involve talking, thrashing, punching, hitting and kicking while they're asleep.
Or doing worse things they would never do…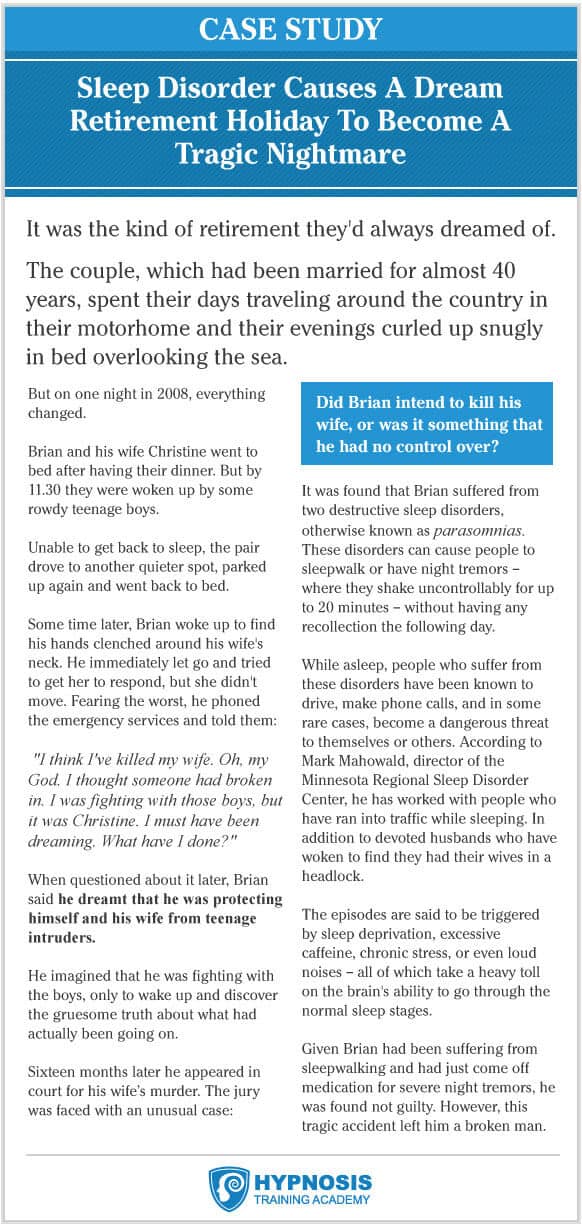 KEY TAKEAWAYS:
Monoideism refers to a single idea dominating a person's mind
An ideodynamic response is activated by focusing on one idea to the exclusion of everything else
Ideodynamic responses can affect you physically, mentally and emotionally
Wouldn't it be useful if you were able to pick up on the subtle (yet telling) signs that your hypnosis subject was in a hypnotic trance? Now you can with our FREE report below: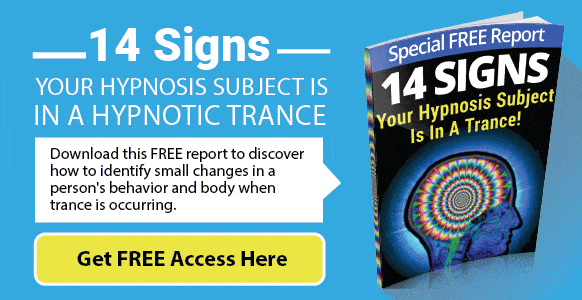 in-trigger mobile-monsterlink" data-optin-slug="fv5dtcm6wuracirg">14 Signs Your Subject Is In A Trance
Are You Living In Reality, Or Are You Just Hallucinating?
Did you know that you're creating a hypnotic reality all the time by projecting your thoughts and feelings into the past or future?
For example, suppose you're in the midst of winter and you're going on a holiday to a warm tropical place in a week's time.
Every time you think about your pending holiday, you're mentally already there.
You're thinking about the warm weather.
The crystal clear water at the beach.
The tropical fruit and local dishes you're going to eat.
The light summer clothes you'll wear.
And if it's somewhere you've been before, you'll create a vision of the holiday based on your memory and your ability to imagine it or hallucinate it.
But the same is true with negative experiences or emotions.
Such as worry, fear, or anxiety. What are they? They're projections.
You think about something that might happen in the future, and it makes you worry. But it's not real. It's a hallucination.
The same is true when you think about events that happened in the past. The past is over, it's gone, it's finished.
So if something's affecting you from the past it's because you're creating a hypnotic hallucination, reliving the past and bringing the pain associated with it into the present moment where it's no longer appropriate.
For example, suppose a subject was bitten by a dog when they were young, and now they're afraid of dogs.
Every time your subject sees a dog they go back to being a child, back to that fear, reliving the event and the emotion so powerfully that they put themselves back into a hypnotic trance.
But they could have grown into a 6-foot-five giant who could pull the head off most dogs with very little effort. So how can they be terrified of a chihuahua?
They're not responding to the reality of what's in front of them, but to the idea of a reality that's stuck in the past.
And the interesting thing is: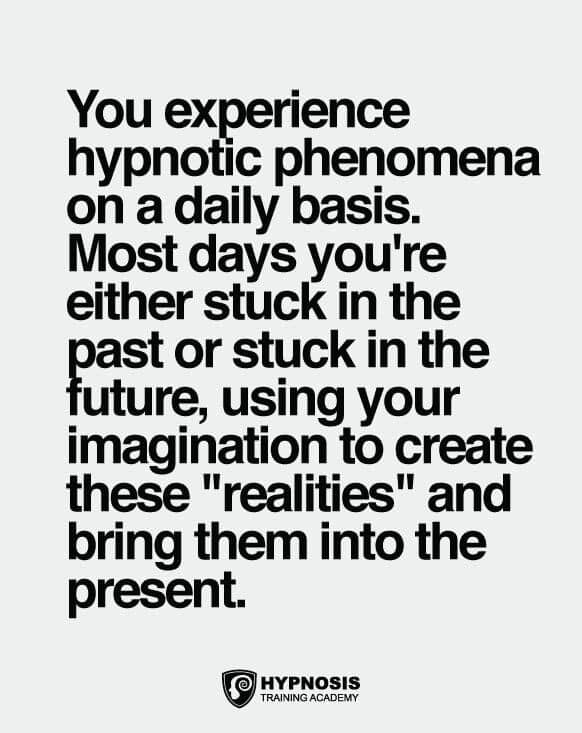 You create this hypnotic reality based on what you see, what you hear and what you feel. But it's not "real" – it's a hallucination, an interpretation your brain is making to help you make sense of the world.
Take interior designers, for example. Hallucination is their stock in trade. They have to be able to visualize what a room will look like with different paint color, fabrics, textures, lighting, flooring, and accessories.
They have to be able to see it clearly and get it right, because otherwise they'll end up wasting time, wasting money, and losing whatever clients they have.
You're actually in trance all day long but you just don't realize it. You use a combination of imagination and monoideism to create your own reality over and over again. That means the conditions for hypnosis are ever-present.
Simply put…
All problems in life are problem trances, and all solutions are solution trances.
So your job as the hypnotist is to pull your subjects out of one trance and put them into a different trance that's better for them.
To experiment with different hypnotic realities until you find one that works for your subject, one that's satisfying and allows them to live their life in a way that's more rewarding.
Want to know 14 trance signs you can watch out for when you're working with a subject? Get instant access to the FREE report below: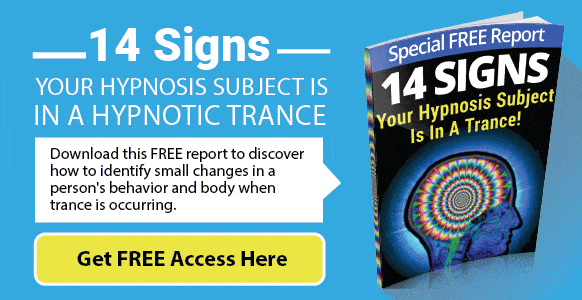 KEY TAKEAWAYS:
You're constantly creating new hypnotic realities on a daily basis
Hypnotic hallucinations can keep you stuck in the past or in the future
All problems in life are problem trances, and all solutions are solution trances
7 Trance Signs That Take The Guesswork Out of Knowing Whether Your Subject Is In A Trance
Now that we've spoken about the natural occurrence of trance and our remarkable (and sometimes detrimental) ability to create our own "trance reality" – how can you as the hypnotist know when you've successfully put your subject in a trance?
The short answer is: every subject is different and will respond differently to hypnosis. So it's not a case of one-size-fits-all.
But fortunately, there are some signs that take some of the guesswork out of knowing whether your subject is in a trance.
And these signs are called trance signs.
Trance signs are essentially cultural signals for hypnosis. They're signs that we expect to see whenever hypnosis is taking place, whether we're hypnotists or subjects.
They're examples of what occurs when someone alters their state of consciousness. In other words, when their minds are no longer operating the way they used to.
For example, if you think about something frightening, you'll change your physical signals.
Your breathing will alter, your pulse will quicken, and you'll get more jittery.
These are all signs that your state of consciousness has changed, signs that can be used to predict your mental experience.
It's what happens when you're sitting next to someone on a park bench. For some reason you don't feel safe so you decide to get up and leave.
But what makes you think it's not safe? You can't look inside the other person's mind, so how do you know you might be in danger?
You can tell by the (sometimes subtle) signs they're giving out that they're on the verge of doing something possibly violent.
They're very anxious, full of tension, making lots of jittery movements, and these things put you on edge and tell you to get out of there.
On the flip side, you may have sat next to someone who is very calm, someone who gives off soothing signals.
You know that inside their mind they're probably having a very soothing experience. You're okay sitting next to them because you know the signals they're giving off don't typically lead to violence.
So what do trance signs tell us? They tell us that a subject's mind is getting calmer, getting more relaxed.
But what's important to note is that it's not essential for them to be relaxed for hypnosis to occur, but relaxation certainly creates the perfect conditions for hypnosis to occur.
It enables a subject to let go, to get comfortable, to be absorbed in the process without having to strain or try too hard.
And the more absorbed they become, the more engrossed in the process they get, the less room there is for doubt or disbelief to creep in.
These signs or signals tell us that they're letting go. And the more signs you spot, the more likely it is that the person is entering a hypnotic trance.
Trance Sign # 1: Pupil Dilation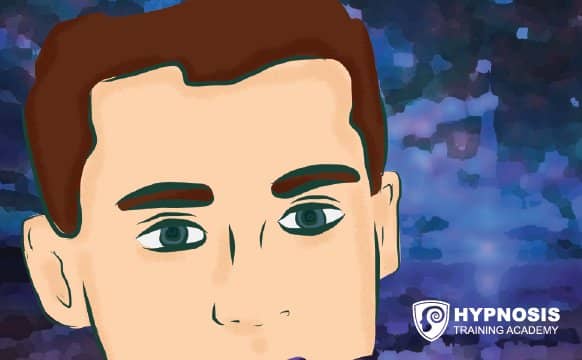 When this happens, the subject's eyes get wider. Typically this is a good indication that the focus of your subject's attention has changed.
Instead of concentrating on what's in the environment outside them, their thoughts are turning inward. And one of the ways this shows up is in the widening of their pupils. It's like they're defocusing their vision.
Even though their eyes are open, they're not actually looking at anything.
This is a great way to spot that they're shifting their energy from their conscious mind to their unconscious mind. In other words, they're already well on their way to a trance state.
Once you see this happening, you know that whatever you're doing in terms of hypnosis is working.
Trance Sign #2: Change In Their Pattern Of Breathing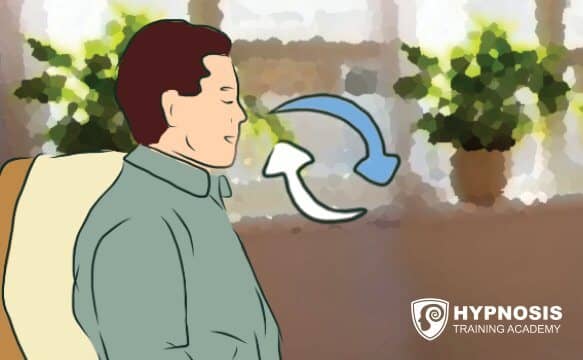 This one is an easy one to spot.
Typically this will be a slower pattern of breathing. But sometimes, even when they're relaxing, their breathing will speed up.
So when you're looking for the change of breathing, what you're really being aware of is: "Are they breathing at a different rate to the way they normally breathe?"
If they are, they're in an altered state, because breathing is directly linked to people's state of mind.
Now, it's probably worth noting here, that staring at a subject's chest, especially if it's a woman's chest, isn't going to be a sensible option when it comes to gauging this!
So, to be able to spot someone's breathing without having to be obvious about it, again use your peripheral vision. Use your expanded sense of awareness, and look out of the corner of your eye.
Now you can notice the rise and fall of someone's chest out of the corner of your eye.
You can look also look for the rising and falling of people's shoulders; because as they breathe in, and their rib cage lifts, their shoulders will have a tendency to lift as well.
Trance Sign #3: Facial Features Begin To Smooth Out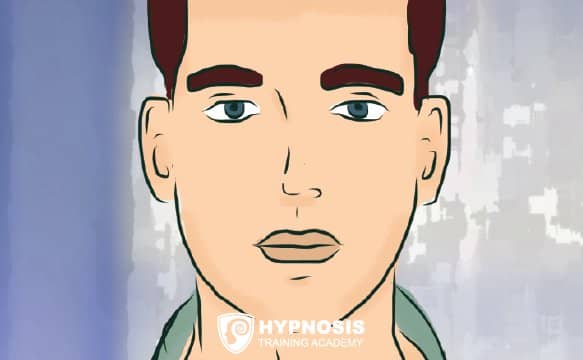 Another sign that a subject is entering into a trance is that their facial features begin to smooth out, as the facial muscles begin to relax.
As a rule, people's faces will tend to become more symmetrical as well. If you look at a person's face straight-on, you'll notice that a lot of times there's a sort of dissymmetry; the left side and the right side of the face will very rarely match on people.
But as they go into trance, there tends to be a smoothing out as the face becomes more balanced.
Trance Sign #4: Swallowing More Frequently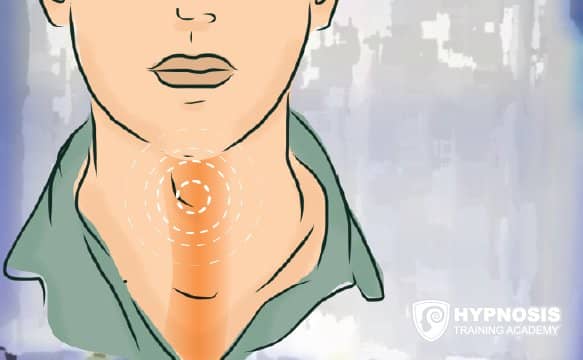 Another example of a trance feature to look out for is a change in the swallowing mechanism.
Typically, when a subject first goes into a trance, they'll begin to swallow more frequently.
And then, after a few minutes, their swallow reflex will slow down, sometimes stopping altogether.
Trance Sign #5: Immobility
Another sign that your subject has moved into an altered state is immobility of movement.
When people stop moving, there's a tendency they'll be in trance.
So, if you meet someone who at first has a lot of hand gestures and mannerisms and head movements etc, and gradually those movements slow down, and then stop altogether, that is a sign that they've entered an altered state of mind – and are responding to you hypnotically.
Trance Sign #6: Changes In Skin Tone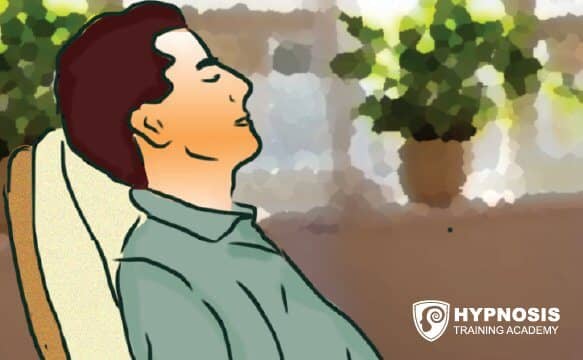 One of the more subtle signs that a subject has entered a trance state is when there are visible changes in their skin color, or skin tone itself.
As people go into trance and relax more, the blood tends to flow more freely, so they will typically look a little darker, a little bit more color in their hands and face.
Sometimes the opposite will occur. Sometimes they'll become a little paler, as the blood withdraws from those areas.
Either way is fine. It's just a physiological response, telling you that they're going into a trance.
Trance Sign #7: Increase In Passive Responses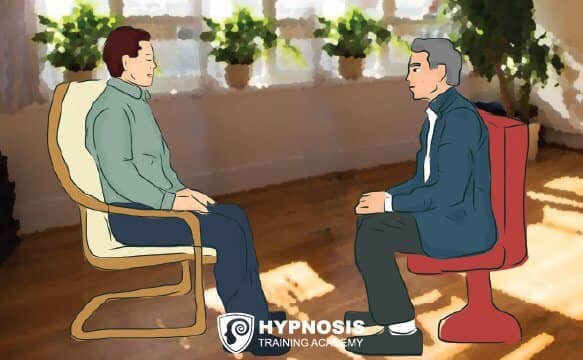 As a rule, as a subject goes into a trance, they become less argumentative, more agreeable, and really more passive, more willing to follow your lead.
A good way to spot this by simply observing their behavior. If they first came into the room slightly guarded or argumentative – but now they're noticeably more passive and relaxed, this is a good sign that they've entered a hypnotic state.
Generally speaking, the above 7 signs tell you that you've absorbed your subject's attention, bypassed their critical factor, and opened the doorway for communication with the unconscious.
They signal that you've succeeded in creating the perfect conditions to help a subject achieve whatever it this they've come to you to achieve.
And when this happens, their unconscious mind can take over.
By knowing how to spot the trance signs you can guide your subject into a trance intentionally. And as soon as you've done that, then technically you should be able to help them deal with any problem.
>> Did you enjoy reading about those 7 signs? Then you'll really like this: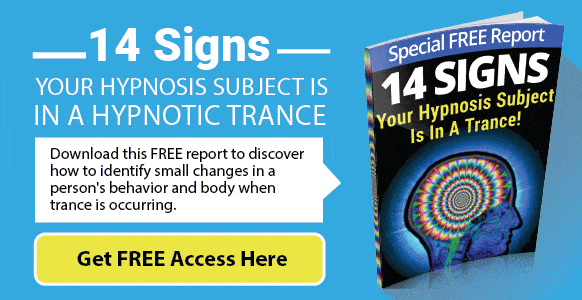 KEY TAKEAWAYS:
Trance signs are signs for hypnosis we expect to see whenever hypnosis is taking place
Trance signs tell you that someone is relaxed, letting go, and in the right mental and physical state for hypnosis to occur
Relaxation isn't essential for hypnosis to occur – although it does set the right conditions
Why Hypnosis Fails And What You Can Do About It
Sometimes your attempts to hypnotize someone or put them into a trance might not produce the goods.
There can be many explanations for this – shortly we'll touch on the 5 most common reasons.
But first, let's take a look at one of the biggest hurdles hypnotists encounter (and how to turn it on its head) – doubt.
Doubt vs. Belief: Dissolving & Creating Realities
People are creatures of habit. They need structure in their lives. The more structure they have, however, the easier it is to get stuck in mental feedback loops.
For example, if you've ever moved houses, but within the same neighborhood, you may have caught yourself driving home to your old address rather than to your new one.
Why is this important? Because if you want to create trances for people to experience, you have to replace these old habits with new habits. You have to interrupt the loop so that they're able to experience the world in different ways.
People who suffer from PTSD are an example of this. Mentally they're still at war. They keep reliving the experience from the past and no-one can break through their reality.
They have a mental habit of being at war, like they're stuck in a "war" trance, and that mental habit has to be deconditioned.
All hypnotists know that the typical "doubting Thomas" is hard to hypnotize. It's not that they can't be hypnotized, it's just that they're in a different trance state to the hypnotist.
They tell themselves that hypnosis won't work, and so it won't work.
That's because:
Doubt is a form of self-suggestion that undermines the creation of a new reality.
For example, if someone told you there was a 6-foot butterfly in the room you're in, what would you think? You'd doubt it. You wouldn't believe it. You'd doubt its existence. And in doing so you'd undermine the part of the brain that's creating that 6-foot butterfly.
The more the 6-foot butterfly is mentioned, the easier it is for you to see it in your mind. You can experience it in your head, but your doubt means you won't allow yourself to experience it in the room around you. And the mechanism that makes that happen is doubt and disbelief.
But doubt can also be a good thing. A critical thinker, for example, can use doubt in a constructive way.
They can ask themselves questions such as this:
Do I need to be stuck in this idea of reality, or is there a more powerful one that I can choose?

They can deconstruct one reality and reconstruct another one that's much more powerful. Is this really happening? Did that person really just insult me? Could something else be more valuable or beneficial to me?
This is because….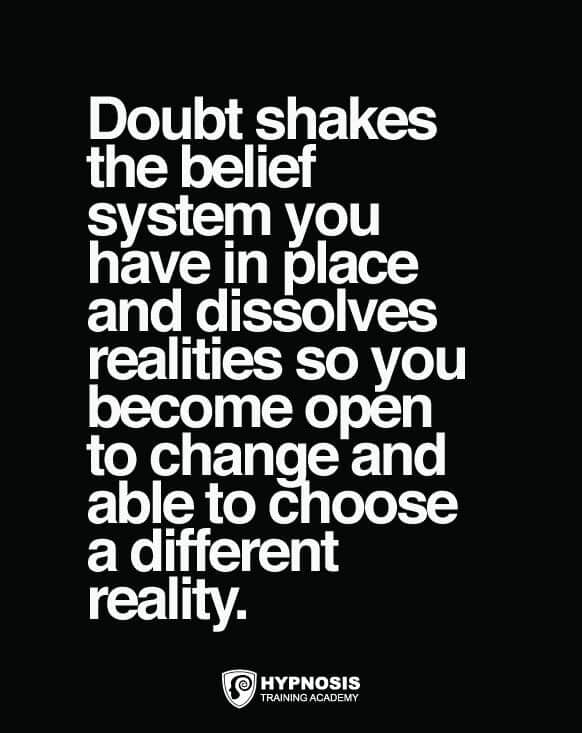 Belief is the opposite to doubt.
Belief creates realities. If you have a strong enough idea, belief can build a better and more powerful reality.
That's what we mean when we talk about bypassing the critical factor. It's overcoming doubt and replacing it with belief in something else.
So, for example, if you believe in a problem, you'll have a problem. But if you believe in a solution, you'll have a solution.
It's important to remember that these hypnotic realities are not fake realities. They're not delusions and hypnosis is not make-believe.
Hypnosis changes us physically, so that when we enter a new reality our whole biochemistry alters to support it.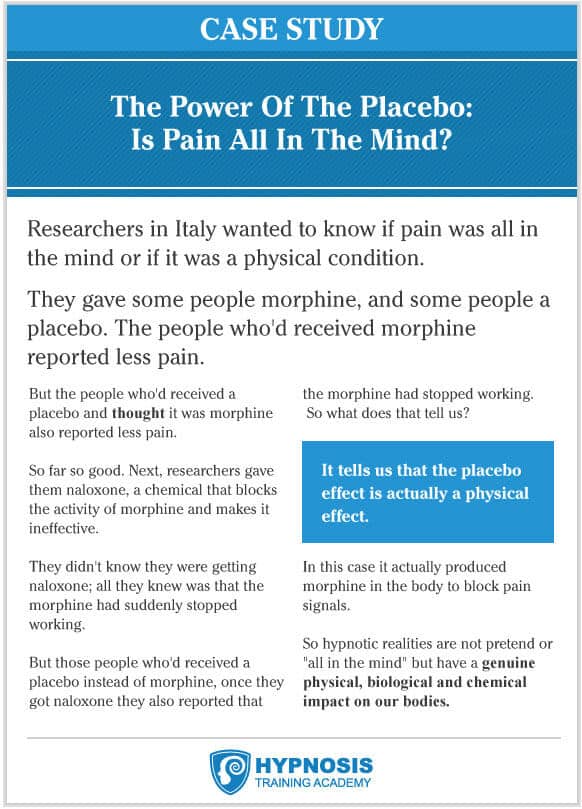 Meaning that hypnosis acts as a powerful gateway between the mind and body.
The 5 Most Common Reasons Hypnosis Fails
Now you have an understanding of the role doubt plays, here are some additional clues why you may be finding it difficult to get your subjects into a hypnotic or trance state.

KEY TAKEAWAYS:
Doubt dissolves realities, while belief creates realities. To turn doubt on its head, you need to replace it with a more powerful belief in something else
Hypnosis changes us physically – so when we enter a new reality our whole biochemistry alters to support it
There are 5 common reasons hypnosis fails: you haven't bypassed the doubt, resistance, attachment, lethargy and a pre-existing suggestion
BONUS SECTION: How To Put Someone In A Trance Using The ABS Formula
Throughout this article we've spoken a lot about trance. What it is. What it isn't. How it works. And even some telltale signs that reveal trance is occurring in your subject.
So far, so good.
But what we haven't shared with you is how to actually put someone into a trance.
For our avid readers, you will already have a fair idea. But for any novices among you, in short, there many ways to put someone in a trance. Too many to go through in the space of one article.
But the main method we teach at our hypnosis training seminars and online courses is the ABS Formula.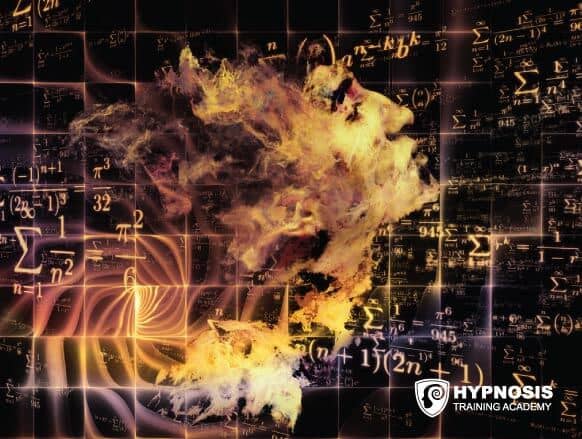 If this is the first time you've heard of this formula, don't worry, we've got you covered. We'll go through each of the steps below, and the good news is, you don't need to be a math whizz to grasp this formula either.
So let's get started…
A: Absorb Attention
Where attention goes, energy flows. For example, when you think about someone you like, you feel good.
When you think about someone you don't like, you feel bad, sometimes, even physically so.
Energy flows to whatever you give your attention to.
That's a very important point, because it tells us that attention is the currency of the mind. By absorbing the mind completely on one idea you eliminate all distractions.
This goes back to the idea of monoideism and focusing on a single idea. If all your energy is focused on one idea, it sets the conditions for trance to occur.
In other words, it makes it possible for people to respond to your suggestions.
Why do we want to absorb attention? We want to make sure it isn't getting wasted. Our attention is usually scattered among a hundred different things, which waters it down and makes it ineffective.
So putting all of your attention on one thing or absorbing all of your attention on one idea makes it easier to stay focused.
Also, if all your attention is focused on one idea (monoideism), then there's no mental energy left for doubt.
Doubt requires attention. If you're not paying attention to a doubt, it can't exist, because you have no investment in it.
When you absorb attention you're creating two conditions for hypnosis to work:
1) There's more energy available to invest in the hypnotic reality
2) You're stealing energy away from the deconstructive mechanism which is doubt or disbelief
B: Bypass The Critical Factor
The idea here is to bypass a person's doubt or disbelief, or to get them to believe in something different.
That's what the critical factor is so good at. It doubts anything that doesn't fit in, anything that goes against its beliefs.
It's why you sometimes hear people say "that'll never work" or "I don't think I can do it." Their critical factor thinks it's protecting them by helping to maintain the status quo.
There are two ways you can turn this around.
You can use the Ericksonian approach where you hijack their doubt, you challenge or confuse their doubt and use it to your advantage.
Or you can ignore their doubt completely and create a different reality that's so powerful and bright it overrides the doubt.
Here are some examples of both techniques, each of which is useful in its own way.
1. Hijacking Doubt
This can happen in a number of ways. The classic way that Erickson did it was to wake the subject up so they're awake in the mind but asleep in the body.
So their bodies would be in the trance-like state but they could open up their eyes and chat away to him.
Then he'd set up a bind for them, asking: "Do you think you're awake now?"
The person would say: "I think so." Erickson would then reply: "Do you really think so?"
The question makes the person start to have a little doubt. The doubt is not on whether or not they're in trance but on whether or not they're awake.
Erickson would create a lot of confusion around that and eventually something hypnotic would happen like an arm levitation.
This would prove that they were in an altered state of some sort, that something unusual was happening.
Erickson basically turned things around so that instead of doubting whether the hypnosis is working they're doubting whether or not they're truly awake.
2. Creating A More Powerful Reality
On the other side of the coin, the classic example of creating a more powerful reality is through an instant induction.
You overload people with so much info that they don't know what to think. They end up following and going along with your suggestions because they're just completely lost in the moment.
This is similar to the effect a person can experience through a book, a story, a movie or an inspiring motivational speaker.
Each one in their own way creates a reality that's so appealing that the listener prefers it to the one they have and gets so totally drawn into it that there's no room for doubt to exist.
Another way to bypass the critical factor is through training. The Carleton Skills Training Program has shown that it's possible to train someone to become a good hypnotic subject. They took subjects believed to be low hypnotizable and taught them in just a few minutes how to
respond to hypnotic suggestion. Once they did, these low hypnotizable subjects became high hypnotizable subjects.
These results tell us two things:
1. Either they were good hypnotic subjects all along and the training has simply removed an obstacle, or
2. Hypnosis is a skill and they've learned how to be better at it
Of course, once you've got the A part of the formula established – absorb attention – then you've more or less got the second part dealt with as well.
That's because if all of their attention is absorbed on a single idea, there's not going to be any attention left over for doubt or disbelief.
S: Stimulate The Unconscious Mind
Typically speaking, all you need to stimulate the unconscious mind is an idea.
If someone wraps their mind around an idea so much that there's no attention left for anything else, they have monoideism.
But they also have the whole ABS formula in action. How can that be?
All of their attention is on that one idea, which means there's no attention left for doubt or disbelief, which means the idea has to have the ideodynamic effect, which means it becomes real.
They'll feel it as real, they'll think of it as real, and they'll behave as if it's real. It will BE real, at least for as long as they can keep their attention focused on it.
For example, a woman comes into a hypnotist's office and starts crying and moaning about her terrible life. She's clearly in a bad way and hyper-focused on her problem. She's actually making it worse by giving it so much attention.
Meanwhile, the hypnotist isn't quite ready for their session. He asks her to hang on a second and wait until he gets himself organized. So what does the woman do?
She pulls herself together. She composes herself. She sits there perfectly happy, possibly even making some small talk, and looking relatively okay while she waits for the hypnotist to begin.
How has she done that?
It's simple. The conditions have been broken for the problem to exist. The problem and the solution exist together, and it's just a question of which one she's investing in.
In other words, it's monodieism, stimulating the unconscious mind and presenting a single idea in a way that it has a chance to trigger the ideodynamic effect.
When you present the unconscious mind with an idea that's big and powerful, there's no room left for doubt or anything else.
The other important point to remember about the unconscious mind is that it works automatically in the background. You don't have to remind yourself to breathe, for example. Or for your heart to pump blood. These things happen automatically in the background, whether you think about them or not.
Likewise, when you create an unconscious idea and you leave it in the unconscious, the idea will continue to operate in the background.
That's the main difference between meditation and hypnosis. Meditation tries to break through automaticity and go back to choice, while hypnosis aims to increase automaticity so you're focused in solution ways and not in problem ways.
A Few Final Words…
One of the most important things to remember as a hypnotist is not to get hung up on the process. People go in and out of trances every day, so it's not actually a big deal. They do it randomly, even accidentally.
Try to relax and enjoy yourself. Remember, hypnosis is not mind control. It's not dangerous or evil. It's really just a state of mind.
You're not trying to do anything that will harm the other person. All you're really doing is guiding them into the trance state so they can relax and leave their troubles behind them. If you're relaxed, they'll be relaxed.
If you're confident about what you're doing, that confidence will be transmitted to them and will put them at their ease.
So we hope this article has clarified some of the misconceptions around trance and shed some light on how you can leverage doubt, belief, monoideism, trance signals and use the ABS formula to successfully move your subjects from "problem trances" to "solution trances."
To find out more about trance signs and discover an additional 7 signs that were not mentioned in this article, download your free exclusive report, on the 14 Signs Your Subject Is In Trance.